2020 Kia Telluride Named on Car and Driver 10Best Trucks and SUVs list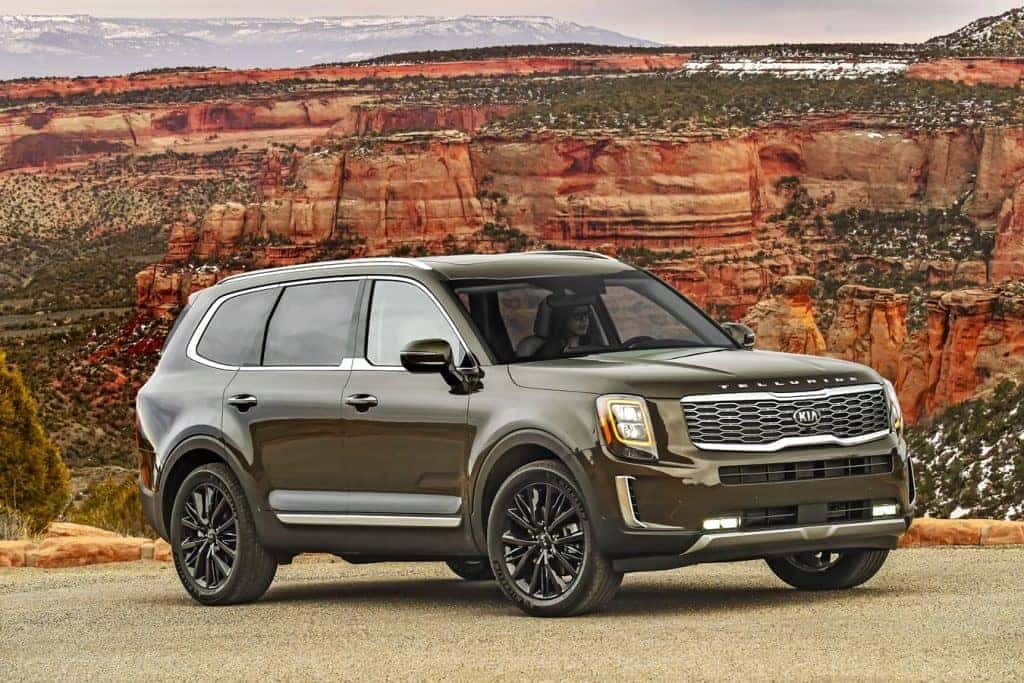 This month is just so amazing for the 2020 Kia Telluride, we feel like we could cry tears of joy – oh jeez, call the Wahmbulance, because our little big SUV just won another top honor in the industry. Right on the heels of being named SUV of the Year by _ MotorTrend _ and winning two awards during the 2019 Texas Auto Writers Association (TAWA) Texas Truck Rodeo, the 2020 Kia Telluride SUV also landed on one of _ Car and Driver _ 's 10Best lists. _ Yowza. _
For those not in the know, let's do a run-down of why this is important news. Car and Driver * is a very well-known auto industry publication held in the highest regard by car enthusiasts and automotive manufacturers alike. Known for its expert editorial team, over the years they have displayed integrity, engineering insights, and high standards. Absolutely a leading online source of information, when reviewing the auto market, _ Car and Driver _ holds the largest audience of any monthly automotive magazine and every year puts together a number of *10Best lists .
10Best lists are compiled of winning vehicles from various segments. These vehicles are selected based on a number of criteria set by _ Car and Driver _ , including their value, driving dynamics, and mission fulfillment. There are several 10Best lists, but we're talking about the 10Best Trucks and SUVs awards today. The 10Best Trucks and SUVs awards are organized around the following vehicle segments: subcompact SUV, subcompact luxury SUV, compact SUV, compact luxury SUV, mid-size SUV, mid-size luxury SUV, large SUV, mid-size pickup, full-size pickup, and van. One vehicle is chosen from each category and must be all-new or significantly updated since the previous model year.
"This is an absolute honor…Car and Driver editors are widely respected for their automotive acumen and ability to bellwether the industry. A 10Best rating is a gold standard." – Michael Cole, president, Kia Motors America.
As we already said, the Kia Telluride has been named to _ Car and Driver _ 's 10Best Trucks and SUVs list, the list that names all the best trucks and SUVs on the market for the 2019 model year. _ Car and Driver _ chose to put the award-winning three-row sport utility vehicle on their list after getting a good look at its design, equipment, performance, and road manners. We can't help but think that they're talking about the assortment of advanced automatic safety features available to consumers, a number of which, are standard across the lineup. Consumers benefit from Blind Spot Collision-Avoidance Assist Rear, Lane Following Assist, Rear Occupant Alert, Safe Exit Assist, Forward Collision Assist, Smart Cruise Control, and more. High-end trims also offer forward parking distance warning (rear parking warning standard), a surround view monitor, and highway driving assist.
Starting at an MSRP of $31,690 (plus destination fee), the 2020 Kia Telluride is an affordable SUV on the market and is clearly beating the competition. Designed in California but assembled in Georgia, the 2020 Kia Telluride provides consumers with a stylish exterior, safety, and enough power to tow up to 5000 pounds with its 3.8-liter V6 powertrain, also standard. With more than 45,000 units sold to-date, join the hottest SUV craze and check out the 2020 Kia Telluride at Miami Lakes Automall today.
Photo Source/Copyright: Kia Media
Previous Post 2020 Kia Telluride Rounds Up 2019 TAWA Truck Rodeo Next Post 2020 Kia Telluride Makes it to Finals in 2020 NACTOY