Kia Sportage Hybrid Wins 2023 Edmunds Top Rated SUV Award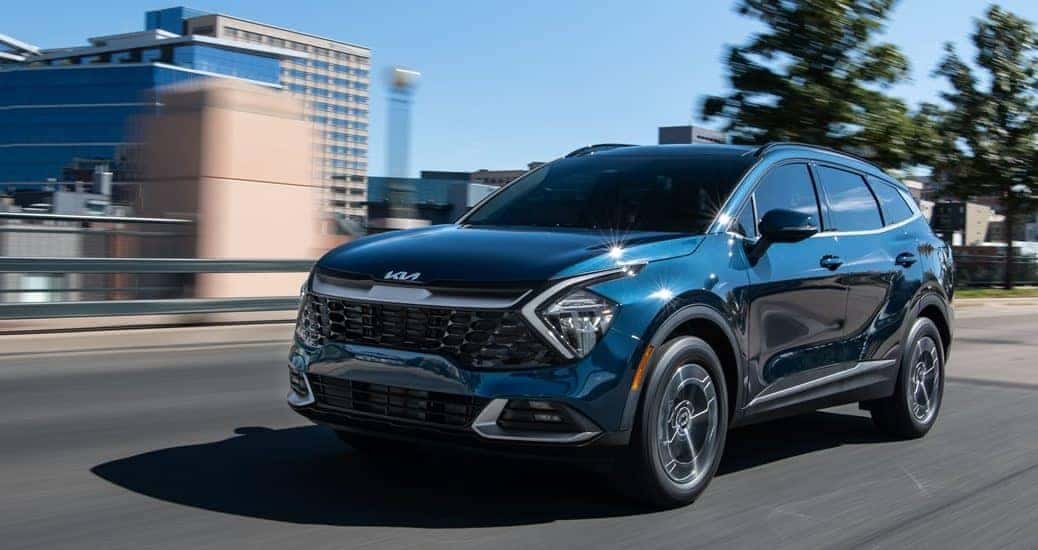 Publications and automotive journalists that review the new and best cars available in the market are true heroes of the consumer population. Collecting data, providing objective reviews, and even compiling "Best of Lists" or hosting a competition, these sources can be very informative and helpful when entering the market to shop for a new car. Sources like Kelley Blue Book are always putting together a list, and most recently, Edmunds.com finished putting together its 2023 Edmunds Top Rated Awards. Taking home an award as the 2023 Edmunds Top Rated SUV, this year the winner isn't the well-known Kia Telluride. Making a name for electrified models, the first-ever Sportage Hybrid took home the award.
Wow, in its first year of production, and racking up another win for the Kia Corporation. The lineup has been adding electrified models to its ranks for years, with long-gone classics, such as the Kia Optima Hybrid, to newer models, such as the Kia Niro hybrid and Kia Niro PHEV. In recent years, the automaker has added the Kia Sorento Hybrid and the Kia Sorento plug-in hybrid. The Kia Sportage Hybrid is one of the newest entries in a growing line of electrified models, and more are set to launch in near future. According to the Kia Plan S Strategy , plans to launch two new BEV models every year until 2027 were shared during the 2022 Kia CEO Investor Day conference .
"The Kia Sportage Hybrid is a great example of why SUVs are now the default choice for American families. It's comfortable, stylish, packed with the latest tech and blessed with a powerful hybrid system. It's also a great value, which makes it an outstanding choice," – Alistair Weaver, Editor-in-Chief, Edmunds
Edmunds should be a well-known name for any consumers shopping for a new car. Like many organizations, Edmunds researches new and used cars, writes reviews and lists pricing information, and provides consumers with advice on the best cars to buy and why. A trusted source in the industry, Edmunds makes it easy for consumers to find the best models with competitions like the Edmunds Top Rated Awards. Many models may enter, but each was tested, ranked, and selected by Edmunds editors that judged each car across nine categories: driving and performance, comfort, interior amenities, technology and entertainment, storage space, and value.
The Kia Sportage Hybrid sounds like a late idea for the automaker, currently pushing all of its resources into battery-electric vehicles (BEVs) and a factory for purpose-built vehicles ( PBVs), the E-FOREST. Kia has its focus on many different areas of expansion, and we're hoping its promise of two new BEVs every year isn't outshined by the electrified additions of older models. Testing for the Kia EV9 should be complete by now. Still, putting an electric motor into a classic doesn't hurt, and the combination of a 1.6-liter turbocharged engine with a 44-kW motor gives the Kia Sportage a boost in power (277 horsepower) and fuel economy. When setup with a front-wheel drivetrain (FWD), the Kia Sportage Hybrid has a combined EPA-estimated 43 MPG, and 38 MPG when equipped with all-wheel drive (AWD).Want to learn more about new models being added to the Kia America lineup? Follow along with us on Miami Lakes Automall social media . You can also find the Kia Sportage Hybrid at Miami Lakes Automall Kia today.
Photo Source/Copyright: Kia Media
Previous Post Kia EV6 Wins Green Car Award from the ICOTY Overseas Next Post Three Kia Vehicles Win an Award from U.S. News & World Report 2023 Best Cars for the Money