Kia Shares Plans for 2030 During 2022 CEO Investor Day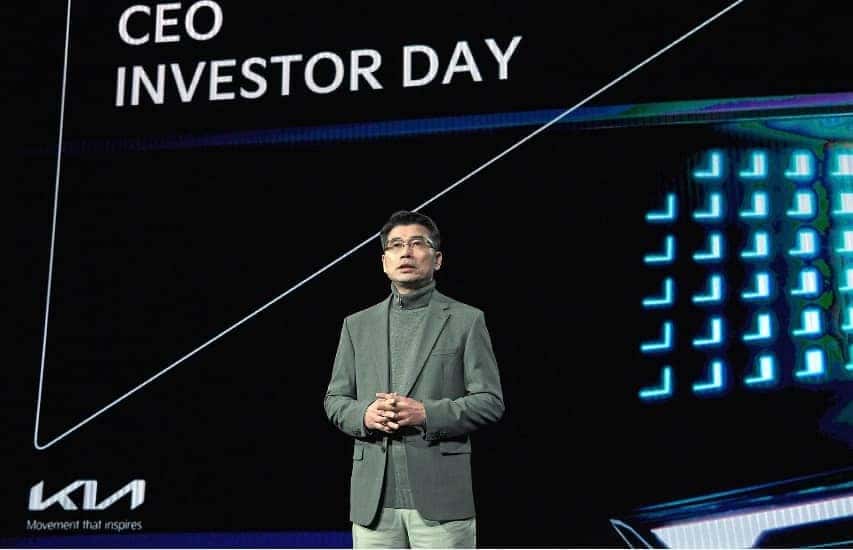 Kia Corp recently held its Kia CEO Investor Day and shared its vision for Kia in 2030. The automaker's Plan S Strategy is still well underway, with Kia aiming to become a leader in the electric vehicle (EV) and battery-electric vehicle (BEV) market. With goals that didn't go beyond 2026, it's unclear whether plans have changed or if this is an expansion of Plan S, but the new roadmap for 2030 revealed during the 2022 CEO Investor Day virtual event changes some things. For one, Plan S aimed to sell 500,000 EVs worldwide and 1 million eco-friendly vehicles by 2026, whereas the roadmap for 2030 aims to have sold 4 million units in 2030. What other changes are to come over the next few years as Plan S gains more traction?
"Kia has been undergoing a full-scale transformation which has included changes in corporate vision, logo, product and design, and strategy. To achieve the company's vision of becoming a Sustainable Mobility Solutions Provider, we will focus on accelerating the transition to future business models. We will become even more customer-centric in our approach and pursue a dynamic transformation while maintaining sound business operations." – Ho Sung Song, President and CEO of Kia Corporation
2022
This year will be a busy one for Kia Corp. With the automaker and parent group Hyundai Motor moving all of their resources to EV development, Kia has a sales goal of 3.15 million eco-friendly vehicles this year alone. 160,000 of these units, about 5-percent, will be all BEV sales. Kia Corp plans to make this possible by expanding the lineup with 14 BEV models in 2027, launching at least two BEVs per year between 2023 and 2027. I'm not the best guy at math, but that's only ten if they make the low-end of the goal – at least two. The first model to hit the streets in 2023 is the already teased EV9, an all-electric SUV we saw on display at the 2022 Chicago Auto Show .
2025/2026
The main goal for 2025 is connectivity, with every Kia model equipped with class-leading connected car features. Thanks to OTA software update (Over-the-Air) and FoD (Feature-on-Demand) services that will be made available in the Kia line-up, Kia looks to expand mobility into a range of autonomous driving technologies. The automakers "AutoMode" will appear next year in the EV9. A notable feature of AutoMode is a Highway Driving Pilot feature for driving without driver intervention on the highway. In the long term, this is just a small step towards fully autonomous driving technology, but all new models should come equipped with AutoMode by 2026.
Things really ramp up in a few years, with the new overall annual sales goal of 807,000 units, or 21-percent of all eco-friendly vehicle sales. In terms of financial targets, the automaker wants 39-percent of its revenue to come from BEVs and eco-friendly vehicle contributing to the operating profit by 52-percent overall. A company can't keep making investments into a vehicle that doesn't make it money. 2026 seems to be the year where Kia Corp will be feeling things out before committing to another four years.
2030
At the end of the roadmap, purpose-built vehicles are also a part of the blueprint. Announced with the Plan S Strategy, purpose-built vehicles, or PBVs, are vehicles designed with a specific purpose, and then to become a specialized vehicle for that service. An emergency medical PBV isn't just an ambulance that acts as the middle man between the origin point and the hospital when trying to sustain or save a life. Instead, an emergency medical PBV unit is an operating room on wheels, albeit with a lot of stability measures put in place. The difference can save lives, and even if not going back and forth to and from the hospital, think of the good these PBVs can do for camps where the wounded are taken care of during times of disaster.
Although the above example comes straight from the Hyundai Motor exhibit during the 2022 Consumer Electronics Show , the PBV track of the Plan S Strategy has a few other models in line, such as its Ray 1 seater van (unknown concept) and Niro Plus. Moreover, the first dedicated PBV from the automaker will be an electric skateboard. It's a long jump from skateboards to mobile operating rooms, but they have to start somewhere. Over the years, Kia plans to diversify its PBV line-up.
As mentioned, by 2030, Kia Corp plans to sell 4 million units around the world. Eco-friendly vehicle sales will be able to account for 52-percent of those sales, with a BEV sales target of 1.2 million, or at least 30-perent of overall sales. Major markets for the automaker – Korea, North America, Europe, and China – will be the major players, making up 78-percent of all sales. Starting with the electric skateboard, Kia Corp aims to not only become a leader in the EV market, but also the number one PBV brand by 2030.Like we said, a lot of changes are coming. Keep up with everything going on with Kia Corp when you follow us on Miami Lakes Kia social media .
Photo Source/Copyright: Kia Media
Previous Post Kia Receives Eight Top Safety Pick and Plus Ratings from IIHS in 2022 Next Post 2022 Kia Carnival MPV Wins 2022 Autotrader Best New Car Award