Hyundai Motor Group and Kia Present Future of PBVs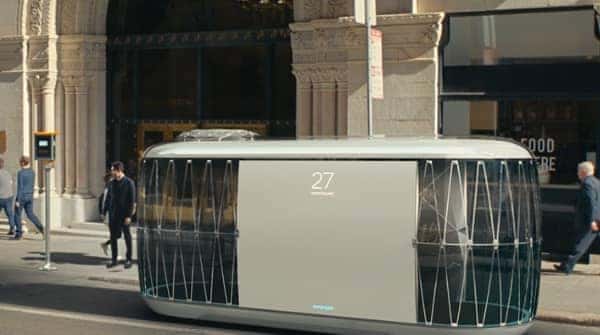 Every year, auto shows happen all-year-long, and we're always looking forward to what automakers are willing to show off. In a world of electric vehicles (EVs) and battery-electric vehicles (BEVs), connected features, and eventually smart cars like smart phones, the next big thing seems to be creating a mobile ecosystem. Cars are no longer just machines to get us from point A to B – just about every automaker at the 2022 Consumer Electronics Show talked about transforming a vehicle into a digital or physical living space. Last year, the Hyundai Motor Group (the Group) and Kia Corp discussed a new airtaxi service and urban air mobility, amongst other things. Now, the Group has revealed how it will help Kia meet the second path of its S Plan Strategy – Purpose-built vehicles . More than that, the Group presented a "metaverse" that will go far beyond the world of automobiles.
Purpose-built vehicles, also known as PBVs, are vehicles built with a singular purpose. This definition is too simplified though. During the presentation by Hyundai and others at the 2022 CES, clips of a certain PBV were presented and gave a much clearer picture of what the Group and Kia has in mind. This idea became even more apparent during the first COVID-19 outbreak. When someone needs medical aid, if not brought to a hospital themselves, they need to be transported via an ambulance, but in the worst-case scenario, ambulances are just something to keep people alive between the origin point and the destination point.
What if instead of an ambulance, we have an entire hospital on wheels? That's what we saw in the various clips, a miniature hospital with all the necessary machines and equipment a doctor would need to treat a patient in transit. Think of all the people that could have been saved if they could get life-saving surgery on the way to the hospital.
That was just one of the many examples Hyundai showed us. An ecosystem of mobility, a personal mobile pod that could fit within most doorways was also shown. Empowering those that may have trouble with mobility (elderly or the handicapped), these pods could autonomously navigate their way to their home, pick them up, and bring them to their next destination. Moreover, for long travel, these pods will connect with a shuttle where the pods are placed in a larger capsule while on the way to their destination.
These next few are going to sound futuristic. Some of you may know of Boston Dynamics and the works they do with robotics. Their most well-known robot is Spot, the robot dog that is able to perform multiple operations, from navigating various terrain to keeping people company. Yes, this is the next step. One of the other things the Group is working on is making robot companions that can connect with people, maybe not on an entirely personal level, but I'm imagining the helpful robot arm from Tony Stark's lab, maybe even H.E.L.P.eR. from The Venture Brothers on a less lethal scale. Regardless, robots that can help people connect with the world around them is a growing industry, with even exoskeletons and wearable robots that can help people move, operate heavy machinery, perform repetitive motions or lift heavy objects with ease due to the hydraulics in the robot suit or vest.
Lastly, the "Metaverse". Hyundai and Kia are working on making more than just virtual reality a thing. Imagine an engineer who needs to go onsite to fix a problem, but is currently on the other side of the world. So, this engineer logs onto a computer and enters a virtual reality model of the building and machinery. On-site, in the real world, a robot being controlled and navigated by the engineer is then brought to the machinery and performs the repairs. This is just one example.
Another example of the "Metaverse" is a lot like Regal 4DX or the Spiderman ride at Universal Studios. Consumers can go into PBVs, enter the "Metaverse", pick an avatar to represent them, and then travel virtually anywhere, as long as there is a robot to connect to. Whatever the robot experiences, its sensors will relay that data to the PBV. Is it windy? You feel the wind. Want to explore the canyons of Mars? Go for it.Now that's an interesting future. Want to learn more? Follow us on Miami Lakes Kia social media .
Photo Source/Copyright: YouTube/Hyundai Motor Group
Previous Post Kia and HMG Share Plans for 2022 Next Post Kia EV6 and Carnival Win 2022 GOOD Design Awards