Three Kia Vehicles Win an Award from U.S. News & World Report 2023 Best Cars for the Money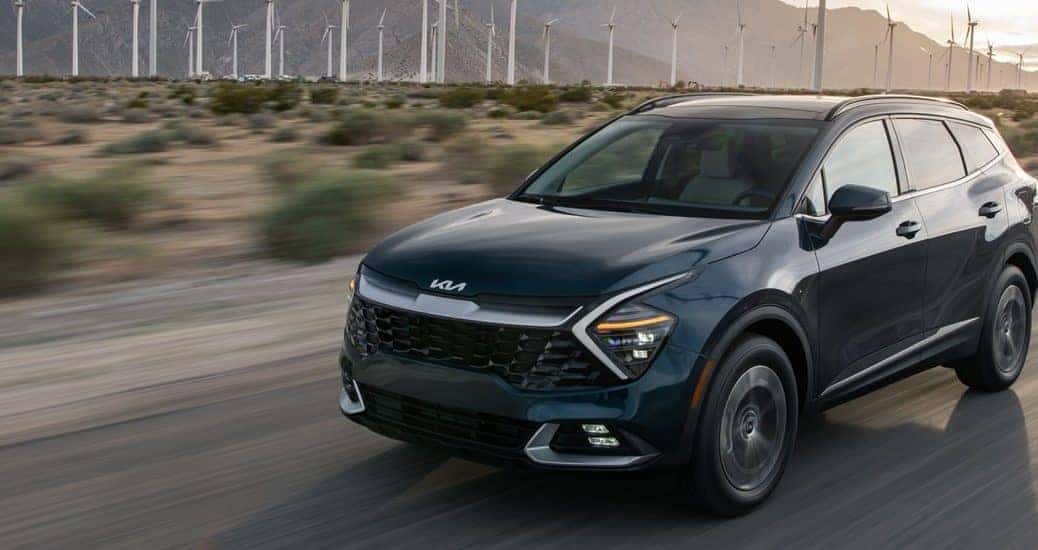 More awards for the Kia Corporation have been earned all month (January 2023). The Kia Telluride and Kia EV6 landed on the Car and Driver 10Best List , and the EV6 also took home the Green Car Award and the Indian Car of the Year (ICOTY) for 2023. For years, the automaker has been pro-electric motor, making plug-in hybrid and even all-electric variants of some of its most popular models. As Kia releases more battery-electric vehicles (BEVs) over the next few years, be prepared to see more plug-in hybrid electric vehicles (PHEVs) and hybrid cars, like the Kia Sorento PHEV and the Kia Sportage Hybrid. The latter just won an award from _U.S. News & World Report _ during its annual 2023 Best Cars for the Money awards.
"Our Best Cars for the Money awards are designed to identify the vehicles that provide both a strong long-term value and a satisfying ownership experience…The Sportage Hybrid, K5 and Rio all deliver when it comes to keeping projected ownership costs low. Strong performance in our rankings and an impressive list of useful tech features also make them top picks for buyers who prioritize quality during their car-shopping journey." – Jim Sharifi, managing editor at U.S. News Best Cars
That's right. Not just one, but three Kia models were selected as winners of the 2023 Best Cars for the Money awards. The 2023 Kia Sportage Hybrid won the category of "Best Hybrid SUV for the Money", whereas the new sports car Kia K5 took home "Best Midsize Car for the Money". With many more years in the lineup, the Kia Rio still surprises, winning "Best Subcompact Car for the Money" category. This year, there were 12 automotive categories to win, highlighting the best cars and SUVs in the market that have that perfect combination of long-term value and a satisfying ownership experience.
_U.S. News & World Report _ is a publication that covers many topics – Education, Health, Money, Travel, Cars, and News. A well-known name in many industries, the _U.S. News & World Report _ is trusted by many consumers, business leaders, and policy officials for up-to-date data that can inform them about many subjects, especially when consumer decides to enter the market for a new car. Collecting data into objective rankings, independent reporting, data journalism, and then offering consumer advice. For the U.S. News Best Cars awards, editors analyze credible reviews about each model entered into the competition, and then rate these cars, based on third-party reviews, and score them on three components – Performance, Interior, and Critics' Rating. U.S. News also covered data new-car shoppers may want to know, such as safety, reliability, fuel economy, cargo, and towing/hauling capacity data.In 2022, the Kia Corporation bolstered its Plan S business strategy during its 2022 CEO Investor Day . Plans are to release two BEV models every year between now and 2027, for a total of 14 new BEV models added to the lineup. The Kia EV9 electric SUV is currently ramping up to be the second electric model from the automaker, and a third BEV sometime this year. Want to keep up with all Kia related news? Follow along with us on Miami Lakes Automall social media . You can also find these award-winning Kia models at Miami Lakes Automall .
Photo Source/Copyright: Kia Media
Previous Post Kia Sportage Hybrid Wins 2023 Edmunds Top Rated SUV Award Next Post Kia America Donates $100,000 Towards Tornado Disaster Relief in Georgia