Kia Launches New E-FOREST Factory for PBV Production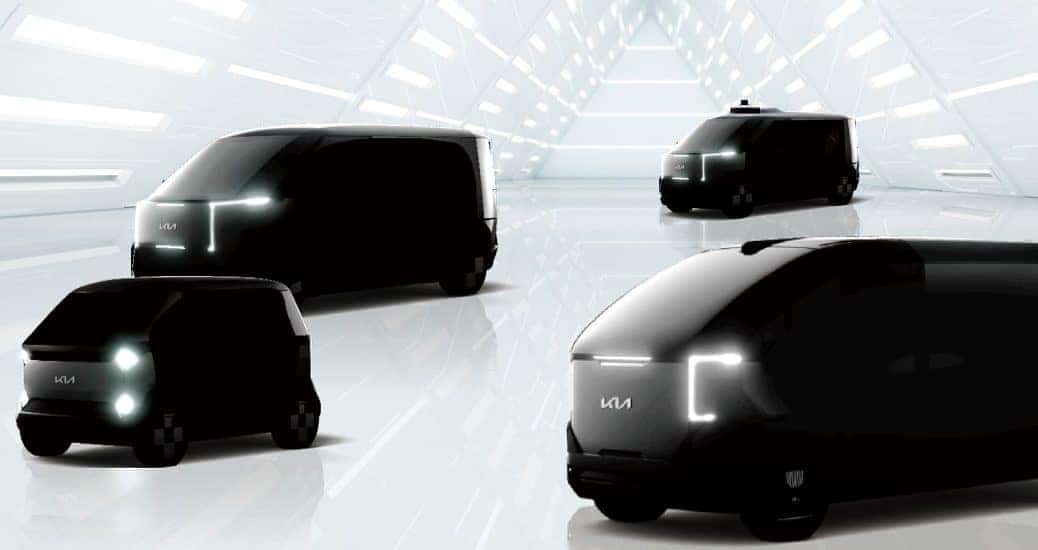 During the 2020 Consumer Electronics Show (CES), Kia Corp and the Hyundai Motor Group (HMG) surprised the world with a new form of automobile. Becoming a large part of the companies' plans going forward, purpose-built vehicles (PBVs) are going to be the new, big change in the auto industry. Like standard vehicles, a PBV can get people from one place to another, but the interior of the vehicle is designed with an exact purpose in mind. To illustrate this, the automakers presented a video at the 2022 CES demonstrating the variety of PBVs that may one day populate roadways or even cities. In May 2022, Kia Corp announced that it will be establishing an all-new, high-tech smart manufacturing facility dedicated to producing electric PBVs, called "E-FOREST".
"This dedicated PBV facility is one of the major pillars of our Plan S strategy as Kia seeks to claim the top position in the global PBV market…We will initially explore new markets with derivative PBV models, then gradually expand our presence in global markets with dedicated PBV models featuring autonomous driving technologies." – Ho Sung Song, President and CEO of Kia Corporation
Able to build 100,000 PBVs a year, with the possibility of increasing production to 150,000 units annually, Kia Corp has big plans for this new production hub, located within Kia's existing Hwaseong manufacturing site in Korea. Construction of the plant is slated to start during the first half of 2023, with production for commercial PBVs by 2025. In March, during the Kia 2030 2022 CEO Investor Day, the automaker shared business plans expanding on their Plan S Strategy , a framework to become a leading automaker in the world of electric vehicles (EVs) and battery-electric vehicles (BEVs). These plans are already underway, with Kia intending to expand the lineup with 14 BEV models by 2027, launching at least two BEVs per year between 2023 and 2027.
A two-fork path, Plan S placed a focus on EVs and PBVs. During the CEO Investor Day conference, Kia also shared plans for connectivity, with every Kia model equipped with class-leading connected car features, as well as self-driving and autonomous capabilities by 2025. PBVs are the star today, however, and by 2030, Kia wants to have PBVs on the road. Up above, we mentioned that PBVs are designed with a specific purpose, and PBVs specialized for that service will be produced in mass.
For instance, during the 2022 CES, Kia and Hyundai presented a video of an emergency medical PBV isn't just an ambulance that acts as a form of transportation between pick-up and the hospital, barely outfitted with the equipment to save a life. Paramedics do their best, but the most they can do is sustain life and hope they make it to the hospital in time. An emergency medical PBV can do much more, outfitted with specialized equipment one would find standard in an operating room. Yes, this PBV could actually be a portable hospital, a huge help for hospitals that have to transfer patients who are already in the ICU, or when hospitals run low on space for new patients, like the events of 2020 when COVID-19 first hit, and hospitals were constantly filled with sick and dying patients.
E-FOREST, the new smart factory ecosystem by Kia to produce PBVs, is a new step in the overall mobility industry in terms of efficiency and economics. Standing for the ambition of Kia Corp to change the world of automobiles, this factory will place a focus on the production of PBVs, as well as the development of artificial intelligence, robot technology, and information and communications technology (ICT). 2025 feels like a long ways away, but the years pass by quicker than we think. After all, summer is already around the corner, starting mid-to-late June 2022.Want to stay up to date on Kia Corp and their plans to produce EVs, BEVs, and PBVs? You can follow along with us on Miami Lakes Kia social media .
Photo Source/Copyright: Kia Media
Previous Post Kia Rio S Wins Vincentric 2022 Best Fleet Value in America Award Next Post Kia EV6 Earns 5-Star Safety Rating by Euro NCAP