Kia Rio S Wins Vincentric 2022 Best Fleet Value in America Award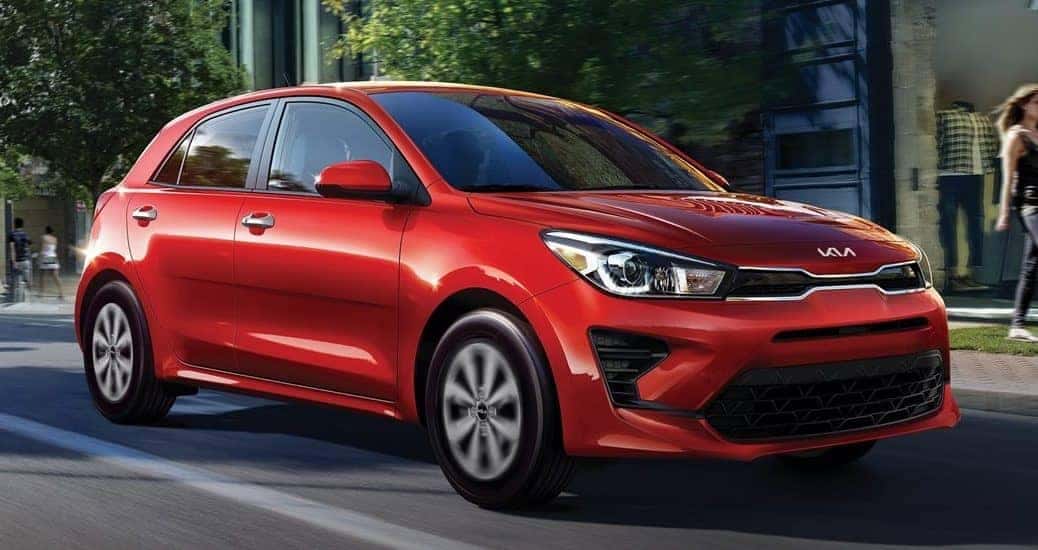 The Kia Corp lineup is very large, and still growing with the addition of electric vehicles (EVs) and battery-electric vehicles (BEVs). Because of the large selection, it can be easy for consumers to forget the very affordable and classy subcompact car, the Kia Rio. Now in its 2022 model year, the Kia Rio continues to shine and receive awards. We touched on this shortly last week with all the current awards Kia Corp is winning for its lineup in 2022, the Kia Rio had its own win with the 2022 Vincentric Best Fleet Value in America™ Awards. We think the Rio deserves some more spotlight, and we're glad to see it happening. Starting at $16,250 (plus destination fee), the Kia Rio keeps its value for years to come.
"The Kia Rio outperformed eight competitor trims to earn this first-time win for Best Fleet Value Subcompact Hatchback…The Rio demonstrated its strong fleet value by having both the lowest maintenance costs and the lowest repair costs in its class." – David Wurster, Vincentric President
If the name "Vincentric" is unknown, here's a little summary. An organization trusted by automakers for its analysis and careful collection of data, knowledge, and insight into the auto market and new vehicles every year, Vincentric is a great source for consumers in the market to purchase a new vehicle. Able to provide consumers with all the data needed to make an informed decision, one thing that the Vincentric Best Fleet Value in America™ Awards focuses on is the is the resale value of a vehicle years after purchase. Will the vehicle be worth anything? And how close to the original starting price will be retained by the vehicle?
When it comes to Best Fleet Value, Vincentric performs a cost of ownership analysis measuring over 2,000 vehicle configurations based on typical fleet use. For the awards this year, eight different cost factors were measured – depreciation, fees & taxes, financing, fuel, insurance, maintenance, opportunity cost, and repairs each vehicle was evaluated in all 50 states. Each vehicle was also put through 28 different lifecycle scenarios to test how well it handles a multitude of situations that a standard vehicle may experience. The winners of the 2022 Vincentric Best Fleet Value in America™ Awards were determined by which vehicles had the lowest fleet lifecycle cost in the most scenarios for its vehicle class or segment.
In late 2021, the Mitsubishi Mirage G4 was named by Vincentric as having the "Best CPO Value in America ". CPO stands for "certified pre-owned", a vehicle plan Kia Corp is known for. The Kia Rio was also awarded "Best CPO Value in America" in 2020 . So, we know the value for the Kia Rio lasts, for years to come. If pre-owned, consumers can buy a CPO Kia vehicle, like the Rio, and rest easy knowing that their vehicle will still retains its value years later. This is a large factor many consumers need to consider when purchasing a new vehicle – most automakers only have a three-year-warranty that covers basic cosmetic damage, and a five-year powertrain warranty for repairing the engine and/or transmission. Kia Corp has a 10-year/100,000-mile warranty program that consists of a 5-year/60,000 mile limited basic warranty, 10-year/1000,000 mile limited powertrain warranty, 5-year/100,000 mile limited anti-perforation warranty, and 5-year/60,000 mile roadside assistance plan. That's how much Kia Corp takes care of Kia owners.
Interested in purchasing a new Kia Rio ? Or just a new Kia vehicle in general, now that it's clear how much of their value is retained. You can find your new Kia at Miami Lakes Automall today.
Photo Source/Copyright: Kia Media
Previous Post Consecutive Winnings for Kia Vehicles in May 2022 Next Post Kia Launches New E-FOREST Factory for PBV Production