Vincentric Names Mitsubishi Mirage G4 for Best CPO Value in America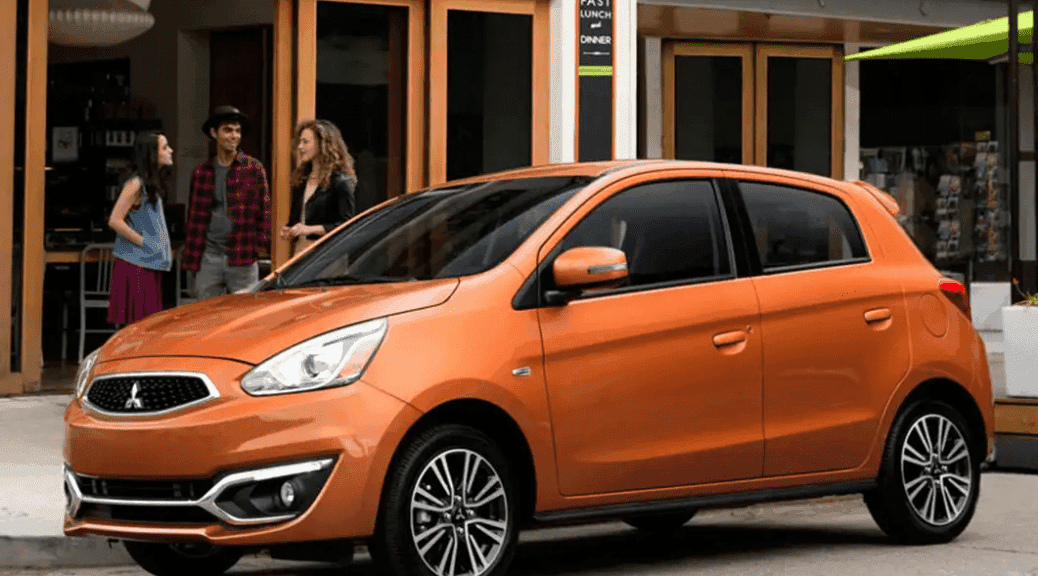 When it comes to buying a new car, consumers want to get all the facts, and they should. What's the reputation of so-and-so automaker? What do big names in the industry have to say about them? Sure, this vehicle may come with a great price, but what's the cost to own that vehicle? That last question may not come to the minds of many automakers, thanks to automotive warranties. However, these warranties don't cover everything, and most last about five years. Mitsubishi Motors would be the exclusion, with all Mitsubishi vehicles covered by a basic limited warranty for 5 years/60,000 miles, a powertrain limited warranty for 10 years/100,000 miles, 7 years or 100,000 miles of anti-corrosion coverage, and roadside assistance. Even with all that coverage, even big names like Vincentric say Mitsubishi Motors has one of the best vehicles with a cost-to-own lifetime. It's the most fuel-efficient gas-powered, non-hybrid vehicle available in the U.S., the Mitsubishi Mirage G4 sedan.
"The Mirage G4 sedan has an important place in our North American lineup and offers customers a stylish, value-oriented, fuel-efficient package, backed by one of the industry's leading warranties…Recognized as a leader in the segment in 2020, we are thrilled that industry data and analysis leader Vincentric has once again named Mirage G4 at the top of its class." – MMNA COO Mark Chaffin
Who is Vincentric? Known in the auto industry for its analysis and careful collection of data, knowledge, and insight into the auto market and the new vehicles made available every year, Vincentric is one of many organizations that review vehicles and provide consumers with all the data needed to make an informed decision when purchasing a new vehicle. The big question – how will this vehicle fare, and how much will it cost years from now to own? Vincentric set out to answer that question for many vehicles in the industry recently with its Best CPO Value in America Awards. Vincentric studies the total cost of ownership of new models in the market for years to come, calculating the finance rates, original purchase price, retained value, and residual values. These costs are not alone; there are also the operating costs, maintenance for each make and model (each has its own schedule of frequency), and any other maintenance or repair costs that could pop up over the years.
Luckily, owners of Mitsubishi Motors vehicles already have those great warranties to help with many of the repair and maintenance costs. Everything else? According to Vincentric, the Mitsubishi Mirage is one of the vehicles that earn the Best CPO Value in America Award, beating the competition once again. Yeah, this isn't the first time. The Mitsubishi Mirage G4 was recognized as the vehicle to have the lowest cost of ownership in the sedan segment for the ninth year in a row. That's quite the record for the automaker and the car model. Powered by a 1.2-liter Inline 3-cylinder MIVEC DOHC engine, able to generate 76 horsepower and 75 lb-ft of torque, the Mitsubishi Mirage has an available fuel economy of 36 mpg in the city and 43 mpg on the highway. The last reported MSRP was in 2021, starting at $15,295 (plus destination fee).
Find a vehicle that can last. Find your Mitsubishi Mirage G4 at Miami Lakes Automall .
Photo Source/Copyright: Mitsubishi Motors
Previous Post 2022 Mitsubishi Outlander Wins Vehicle of the Year Award Next Post Mitsubishi Motors NA is Celebrating 40 Years of Sales in the US