2022 Mitsubishi Outlander Wins Vehicle of the Year Award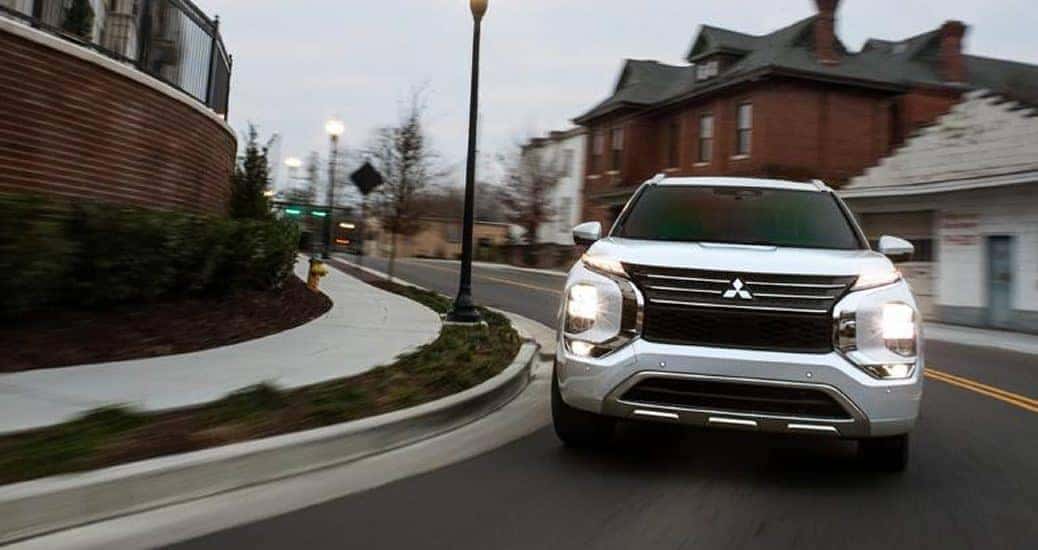 The all-new 2022 Mitsubishi Outlander has been winning since its release earlier this year, back in the first quarter. Crazy, right? Where does the time go…anyways, it's all good. This Mitsubishi SUV has been rocking all it has to offer. In September, the Insurance Institute of Highway Safety ( IIHS) awarded the 2022 Mitsubishi Outlander with its highest honor, a Top Safety Pick Plus (TSP+). Recently, the 2022 Outlander landed on the WardsAuto 10 Best Interiors List . To keep the commotion going, Mitsubishi Motors also launched a new marketing campaign using the popular AC/DC song – Thunderstruck. November brings us another accolade for the 2022 Mitsubishi Outlander – named "Vehicle of the Year" by the online publication _Victory & Reseda _ .
"Since its launch in March of this year, the all-new 2022 Outlander has exceeded expectations, broken sales records and introduced Mitsubishi Motors to a new customer…Each award and each title the vehicle wins reinforces that now is the time to shop your local Mitsubishi Motors dealer, and take a look at our award-winning lineup. Special thanks to the editorial team at Victory & Reseda for this fantastic award, and to everyone who voted for the Outlander." – Mark Chaffin, Mitsubishi Motors North America Chief Operating Officer
Never heard of this online publication? Neither have we, but a win is a win, no? Like many automotive publications, _Victory & Reseda _ review vehicles all-year long. Over the last 12 months (November 1, 2020-October 31, 2021), the editorial staff was given a chance to objectively evaluate each vehicle reviewed across eight categories: driveline, driving dynamics, design, comfort, technology, safety, efficiency, and value. Going by a point system, a vehicle could earn up to five points in each category, able to earn an overall maximum of 40 points. Following this, it's time for a more subjective score where a panel of independent automotive media and influencers rank each vehicle from first to third place. Lastly, it's a popularity contest (because those are always so dependable), and social media traffic and engagement across its Instagram, Facebook, YouTube and TikTok profiles, plus website traffic in the way of visiting, reading, or talking about a certain vehicle.
All three scores are totaled, and the five highest overall scores move onto the final round. Again, coming down to popularity, the five final vehicles are published on the _Victory & Reseda _ website, and the vehicle that earns the most votes wins the top prize. Wouldn't you know, the 2022 Mitsubishi Outlander SUV beat out the Ford F-150, Genesis GV70, Kia Carnival and Toyota Camry. Not only this, the Outlander secured 83-percent of all votes. Damn!This just goes to show how much Mitsubishi Motors has improved its flagship of the lineup, and just in time. The new flagship taking over is going to be an Eclipse Cross plug-in hybrid electric vehicle (PHEV), coming soon. Move over Outlander PHEV, a new green crossover is coming to town. For those that still love a little more combustion under the hood, the original Outlander is here to stay. Looking for an award-winning SUV? Look no further than the all-new 2022 Mitsubishi Outlander at Miami Lakes Automall .
Photo Source/Copyright: Mitsubishi Media
Previous Post One App and One Dessert Recipe for Thanksgiving Next Post Vincentric Names Mitsubishi Mirage G4 for Best CPO Value in America