Consecutive Winnings for Kia Vehicles in May 2022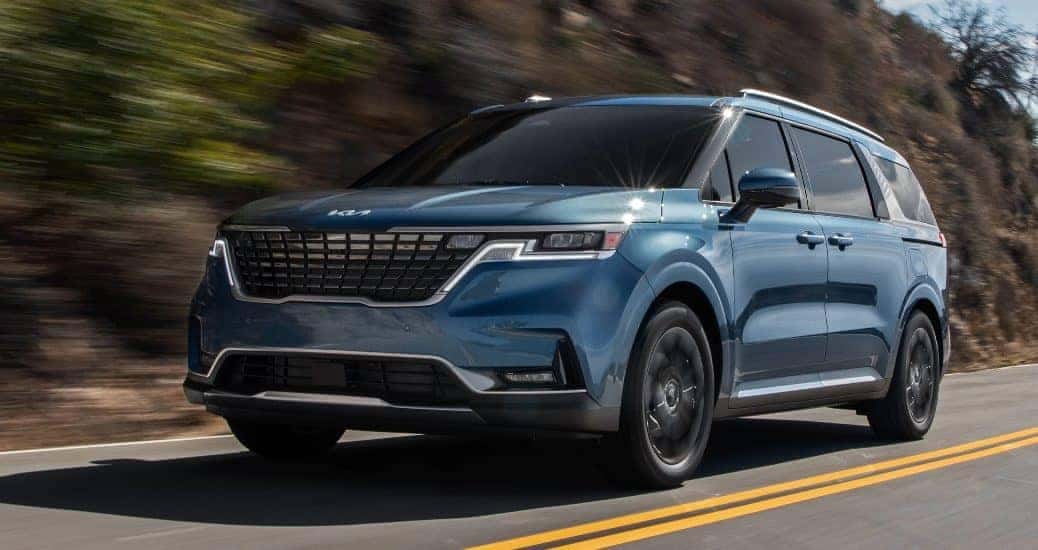 Every year, automotive journalists and publications review vehicles, have competitions, conduct studies, put together "Best of" lists, every way one can think of to test the quality of an automobile. A lot of awards shows and competitions take place in the spring, and this year, it's like a wildfire. Every week, there seems to be another win for an automaker or model. This time, it's Kia Corp, with three winnings reported in three days. The awards come from U.S. News & World Report for the Kia EV6, Vincentric for the Kia Rio, and the Hispanic Motor Press for the Kia Carnival MPV. We can already see the gold medals.
U.S. News & World Report recently put together its list of "Best Hybrid and Electric Cars". Each electric vehicle (EV) that made the list was analyzed based on its overall score (according to U.S. News reviews), starting price, Level 2 charging rate, EPA fuel economy, and range estimates. The winners had the best combination of quality, value, and efficiency in their segment. With orders rising 49-percent in its second month in showrooms, a new Kia EV was definitely on the list, winning out over dozens of competitors. This earned the EV the title of Best Electric Vehicle, the Kia EV6.
When someone says the name "Vincentric", if familiar, then how well a vehicle depreciates and how much of its value remains over the years comes to mind. Vincentric is always taking a hard look at vehicles and if they're worth their price tag for years to come. Recently, they wrapped up the 2022 Vincentric Best Fleet Value in America™ Awards. Vehicle cost of ownership was measured over 2,000 vehicle configurations based on typical fleet use, but the main focus was eight factors: depreciation, fees & taxes, financing, fuel, insurance, maintenance, opportunity cost, and repairs. Getting a good sample population, vehicles were evaluated in all 50 states using 28 different lifecycle scenarios. The 2022 Vincentric Best Fleet Value in America named the Kia Rio S to have the best value in its class, the Subcompact Hatchback segment.
It wouldn't be a solid week without also taking a look at the family vehicles Kia Corp has in its lineup. Although just about any SUV or crossover can be a family car today, the 2022 Kia Carnival MPV was made for family use and more. Having been named "Family Vehicle of the Year" in the 2022 Top Ten Vehicles for Hispanic Car Buyers, ranked by Hispanic Motor Press, the Carnival MPV impressed over 20 juror members who evaluated more than 100 new vehicles throughout the 2021 and 2022 calendar years. The ratings for the best new vehicles for Hispanic car buyers based on styling, driving satisfaction, technology, safety, environmental impact, mechanical reliability, and value.
"The Kia Carnival MVP offers a tremendous value proposition for not only Hispanic households, but all households, without compromising on the style, convenience, comfort and technology features the families of today demand in a family vehicle…The spacious and comfortable interior, quiet ride and advanced driver assistance features including automated emergency braking combine to make the Carnival MPV the complete automotive package." – Ricardo Rodriguez-Long, founder and president of the Hispanic Motor Press. With awards like these, it's easy to know some of the best Kia vehicles in the lineup. Looking for your own winner? You can check out all new Kia vehicles at Miami Lakes Automall .
Photo Source/Copyright: Kia
Previous Post Kia Corp Wins Multiple Awards During 2022 NYIAS Next Post Kia Rio S Wins Vincentric 2022 Best Fleet Value in America Award