Kia Niro EV Ranks Highest in 2022 J.D. Power EVX Study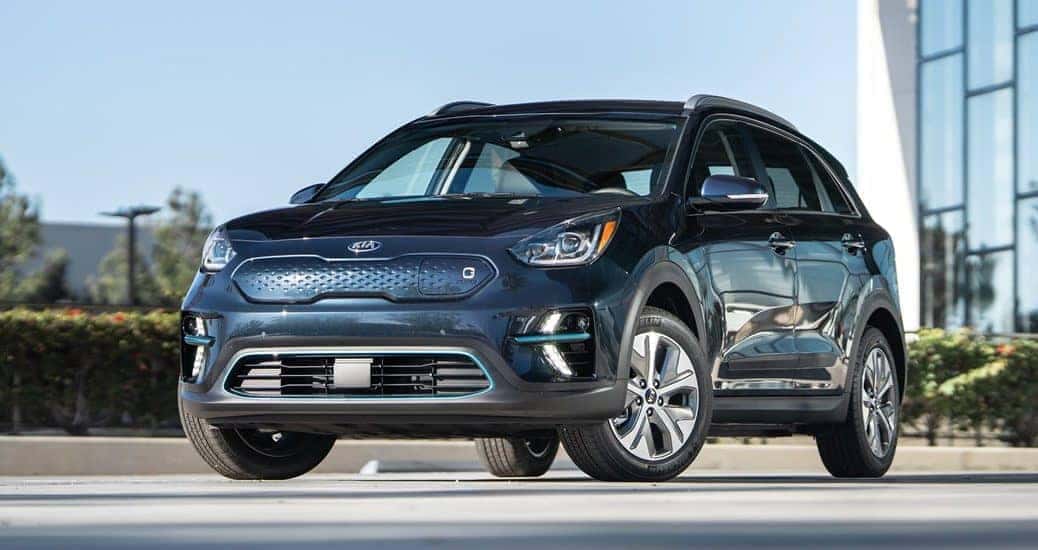 Every year, J.D. Power holds various studies to find the satisfaction of consumers with vehicles in the auto market. Whether the study is to measure the initial quality of a model, or how well its infotainment and technologies work, J.D. Power has covered it. In recent years, Kia Corp has appeared high on the list of ranked automakers in recent studies, such as the 2021 J.D. Power Initial Quality Study (IQS) and the 2021 J.D. Power Automotive Performance Execution and Layout (APEAL) Study. In fact, just this year, Kia Corp ranked the highest in the J.D. Power 2022 Vehicle Dependability Study . It's time to add another feather to that cap, because the J.D. Power 2022 Electric Vehicle Experience (EVX) Ownership Study has recently concluded, and the Kia Niro EV has taken top honors in the mass market category for a second-year-in-a-row.
"Kia is committed to offering a diverse line of vehicles with convenient services that deliver an excellent ownership experience…Consecutive wins in the EVX Ownership Study reinforces Kia's leadership as the brand prepares to introduce additional electric passenger vehicles, SUVs and MPVs across several segments by 2027. The all-new EV6 joined Niro in Kia's all-electric lineup, helping elevate the brand to record February sales." – Sean Yoon, President & CEO, Kia North America, Kia America
Sadly, the amazing Kia EV6, the automaker's first all-electric vehicle with no internal gas combustion predecessor didn't make the cut for the J.D. Power 2022 EVX. With EV6 pricing by Kia America just released in February 2022, the 2022 EVX study was fielded in October-November 2021. Like many J.D. Power automotive studies, surveys were sent out to new owners of electric vehicles (EVs) and battery-electric vehicles (BEVs). Each survey was designed to measures electric vehicle owner satisfaction across ten factors: accuracy of stated battery range; availability of public charging stations; battery range; cost of ownership; driving enjoyment; ease of charging at home; interior and exterior styling (new in 2022); safety and technology features (new); service experience (new); and vehicle quality and reliability. The vehiclerankings were derived from the results of survey responses from 8,122 owners of 2016-2022 model-year BEVs and plug-in hybrid electric vehicles (PHEVs).
Vehicles are rated on a 1000-point scale, and the Kia Niro EV earned a 744, the highest score of all mass market BEVs available on the market during the time of the study. Although Kia Corp is moving into the luxury market with entries like the Kia Carnival MPV , there are currently no PHEV, EV, or BEV entries currently in the lineup. We expect to see that change coming soon, with the announcements during Kia Corp 2022 CEO Investor Day . The automaker is already planning the launch of 14 BEV models by 2027. Bringing this back to the Kira Niro EV and the 2022 J.D. Power EVX, the overall satisfaction rating from owners who are new to BEVs had an average 754 – pretty close to repeat owners of BEVs, with a score of 766. At the end of the study, it was found that 96-percent of BEV owners that scored an overall ownership satisfaction that exceeded 900 points started that they will be purchasing another BEV in the future, with 62-percent saying they "definitely will" repurchase from the same brand. That's a huge plus for the Kia Niro EV and the Kia Corp brand as a whole. You can find the Kia Niro EV at Miami Lakes Automall and more award-winning vehicles Kia America vehicles .
Photo Source/Copyright: Kia
Previous Post Kia EV6 Wins 2022 Red Dot Design Awards Next Post Kia Telluride Named a Best Family Car by KBB 2022