Kia Motors America and the Community in 2020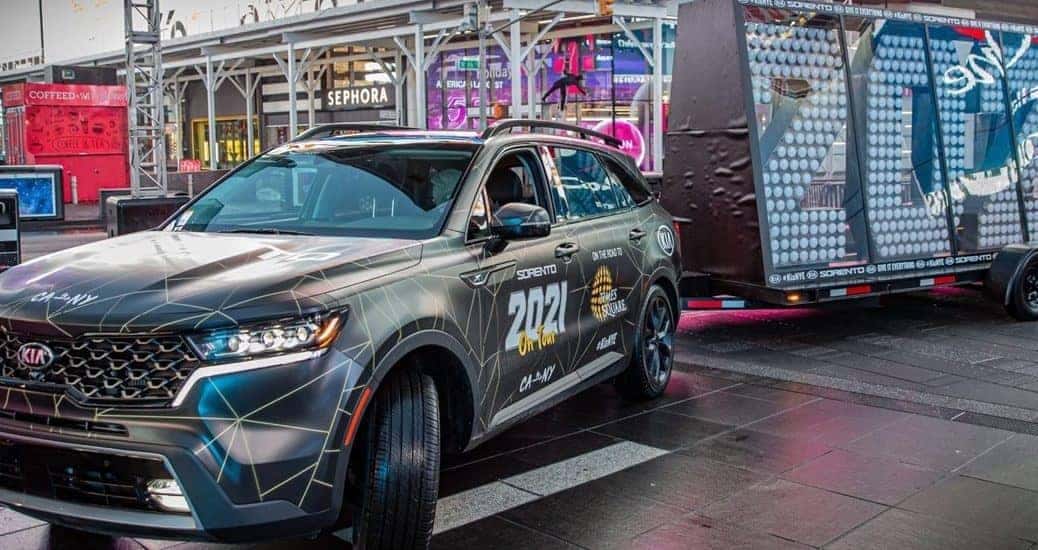 Connecting with the community and the local youth can sometimes be a challenging aspect for an automaker. How does one connect without also trying to sell a product? The year of 2020 and the pandemic gave many automakers a chance to help their local communities and give back, getting involved and offering free vehicles for transportation of goods. Kia Motors is one of these automakers and is known for getting involved with the youth in the community most recently in the last few years. Always hosting or sponsoring some new function, Kia started the Great Unknown Scholarship in 2019 and started a donation initiative to fight homelessness . Kia is also known for getting involved with entertainment, such as sponsoring the 2019 European League of Legends (LoL) Championship Series and up and coming K-Pop band BLACPINK . As 2020 comes to a close, Kia Motors continues to get involved with the community and connect with a younger generation.
It's a smart play, anyone in the business world knows this. As the years go by, a new demographic is going to be dominating the automotive market. Generation Y and Gen Z will eventually be the only consumers automakers will have to appeal to, so why not get involved with similar interests? As mentioned, since 2019, Kia has been sponsoring the LoL, and starting next year (2021), Kia has a multi-year naming sponsorship with DAMWON Gaming, the winner of the 2020 LoL World Championship. Playing under the name of DWG Kia going forward, the team will be getting new logos and uniforms along with many numerous marketing campaigns between DWG and the Kia brand for sweet exposure and possibly more sponsors.
Kia Motors isn't just showing the digital age of gamers some love. Everybody likes traditional stuff, like baseball, football, and basketball – and Kia is known for getting involved now and again with special events. Most recently, the automaker has signed a contract between Kia Motors America, SiriusXM and the National Basketball Players Association (NBPA) helped make the holidays a little happier for families from underserved communities with holiday presents and monetary gifts. Holiday joy was delivered virtually by NBPA members with the gifts in Kia K5 midsize sedans. It also kicked off the 2021 NBA Season with Kia NBA Tip-Off 2020, December 22, 2020.
The above is one of many instances where the automaker continues to "Accelerate The Good" with charitable initiatives. Kia Motors is also known for assisting homeless youth charities nationwide, donating $2 million, and was one of the many automakers helping to manufacture equipment for front line workers during the pandemic, manufacturing and delivering more than 550,000 pieces of personal protection equipment to hospitals and medical centers nationwide.
As 2020 finally, _ finally _ comes to a close, Kia Motors is going to be right there with us. Delivering the New York City's famed Times Square "2021" numerals for New Year's Eve 2020, the numbers will be towed into Times Square by an all-new, 2021 Kia Sorento SUV. This Kia Sorento started a road trip in Irvine, California, making stops in 15 states along the way, and driving a total of 5,500 miles to break it in. If not obvious, Kia Motors America is the Official Sponsor of the 2021 New Year's Eve Countdown, so let's make it a good one!
Want to show support for an automaker giving back? Come to Miami Lakes Automall and find yourself a new Kia Motors vehicle .
Photo Source/Copyright: Kia Media
Previous Post An In-Depth Look at the New E-GMP Platform Next Post Kia K5 and Kia Sorento Win 2020 GOOD DESIGN Awards