Kia Forte GT Unveiled?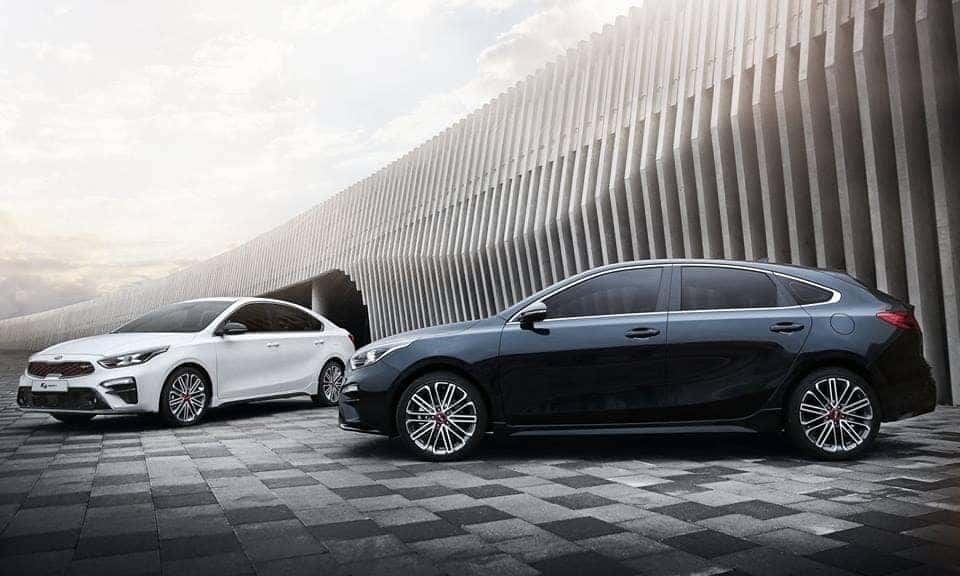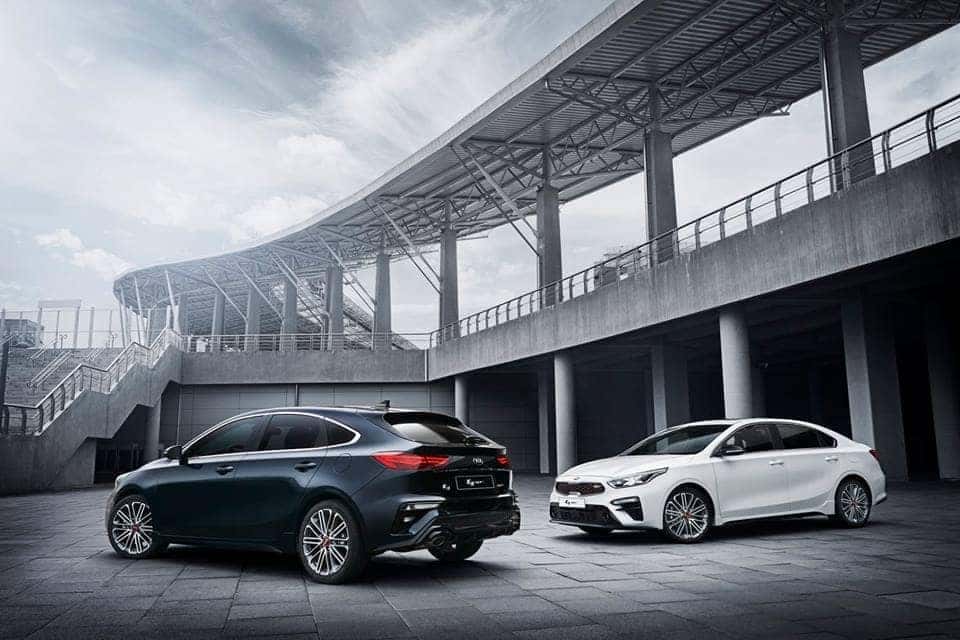 Wow, it seems like Kia Motors is nonstop with news about its upcoming vehicles. Everyone is loving the refreshed 2019 Kia Sorento , the new Kia Telluride SUV at Fashion Week 2018 gave us a whole new look at Kia SUV style, and we've heard the good news about the Kia Niro EV fuel efficiency , although the numbers keep changing (for the better). Most recently, Kia Motors has decided to break off from the Hyundai Motor Group path of performance and turn Kia Motors into a GT brand . We've heard tidbits about GT vehicles and concepts, but news about several GT models is popping up, including the return of the Kia Stinger GT4 concept as an electric-coupe .
Going GT
So, a "GT" car is also known as a "Grand Touring" car. Grand Touring vehicles tend to be an automobile in the style of a coupe, sometimes built for only two people, and designed to operate at high speeds while still keeping passengers comfortable. For instance, the Dodge Challenger GT is a four-passenger two-door coupe with all-wheel drive. The Kia Stinger is starting to lean in this direction.
The Kia Stinger is possibly the first Kia Motors vehicle to get the GT tag, with the Kia Stinger GT, GT1, and GT2 trims. It would also seem like the Stinger started a wave, and not just in terms of looks – we can already see several vehicles from the Kia Motors lineup borrowing the coupe style for future model years. The new craze is turning vehicles into agile GT cars, like the Optima GT, Kia Soul GT, Kia Rio GT, and most notably, the Kia Forte GT. More on the Kia Rio GT next week.
Kia Forte GT
News about this vehicle has been spiraling out of control since the late summer of 2018. In August, we just got some spy shots that showed us a little bit of a style change, some entertainment speculation, and rumors of the powertrain being turbocharged. It didn't take long for such rumors to be strengthened, as rumors tend to do, and this time in September with a little less camouflage to increase speculation. Most of this was just connecting the dots with recent unveilings, like the 2019 Kia Ceed GT, only available overseas.
Now in October 2018, the 2019 Kia Forte GT debuts in Korea, along with the possible return of its five-door hatchback sibling. Launched under the name K3 in Korea, automotive writers and editors know that the K3 is always very closely related to the Forte, if not the Forte under a different name. With this launch, the powertrain has been confirmed.
Under the hood of the K3 GT is a 1.6-liter turbocharged engine to generate around 200 horsepower and 195 lb-ft of torque. With a multi-link rear setup, bigger brakes, and tweaked steering, the K3 GT is only matched in style, striking a similarity to the 2019 Kia Ceed GT mentioned above. Some are quick to notice the seven-speed dual-clutch automatic transmission and 18-inch wheels, but many are delighted that the hatchback variant will also make a return.
It shouldn't come as any surprise though. With the Kia Soul GT planned for 2020, we're already on our way. Interested in more GT vehicles from Kia Motors? Follow us on Miami Lakes Kia social media , or check out the Kia Stinger GT to get preview of what's to come from Kia Motors.
Photo Source/Copyright: AutoEvolution.com
Previous Post Is Kia Motors Getting a New Halo Car? Next Post Debut of the Kia Rio GT