Reasons to Love the New 2019 Kia Sorento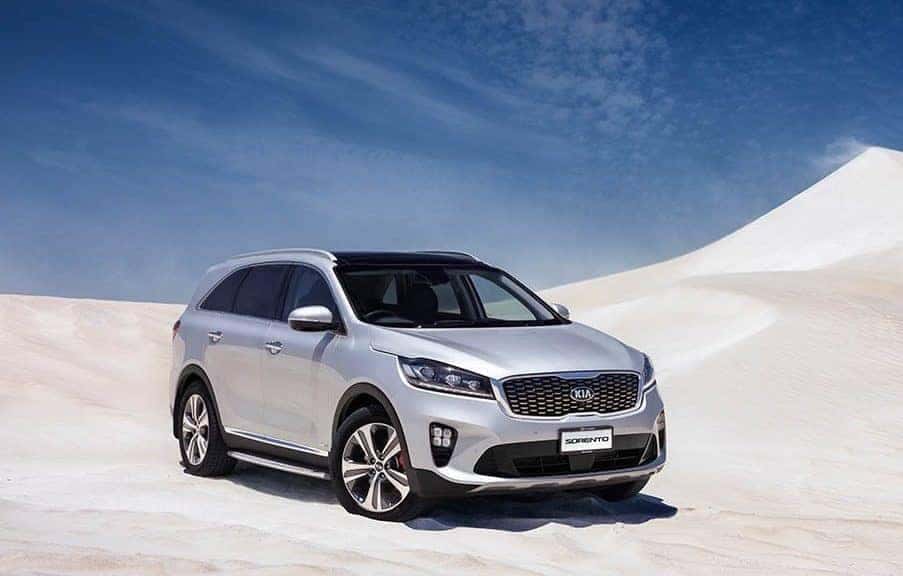 When it comes to finding an SUV that isn't just powerful but also serves as a family or passenger-vehicle, it may be a little tough for consumers to wade through the waters of a saturated auto market. Some vehicles do stand out, but when they all look alike, it's a little tough to spot the differences. With the 2019 model year coming up, some automakers, like Kia Motors, are coming out with their usual models, but some are getting a little refresh to highlight what makes them great and get a little of the spotlight shining their way. The 2019 Kia Sorento is one of those vehicles.
Affordable Price
Let's put it all out there! No secrets between us. The new 2019 Kia Sorento has a starting MSRP of $25,990 (plus destination fee) with a range of six trims that barely touch $50k. There's plenty of options between trims for consumers to get what they're looking for, and it's all possible on a decent salary. Consumers won't have to penny-pinch to get a little luxury in their life in the Kia Sorento.
Standard Features
When the auto market gets competitive, pricing isn't the only thing fiddled around with. The second-best way to win over new consumers is to offer them more for less. So why not make more features standard instead of optional add-ons? The 2019 Kia Sorento comes with automatic headlights, heated exterior mirrors with integrated turn signals, solar control and privacy glass, and seven-inch touchscreen with UVO Play, Android Auto and Apple CarPlay capabilities all standard.
Upscale Cabin
Speaking of what comes standard, the 2019 Kia Sorento comes with third-row seating, able to sit up to seven passengers comfortably. That's not something we always see on a crossover or SUV – able to sit seven or eight passengers usually costs a little extra dough, if you know what we mean. Wrapped with high quality materials like YES Essentials for cloth upholstery (standard), and offering premium materials like Nappa leather, there are also some pretty nice features one can opt-in for throughout the cabin. Make use of heated front seats in the winter, ventilated front seats in the summer, and keep the cabin at the temperature you want all-year 'round with dual-zone automatic A/C temperature control.
Safety
Then there's also the safety. Not only is Kia Motors becoming the safest car brand in America , according to the Insurance Institute for Highway Safety (IIHS), but more than eight of their vehicles received a Top Safety Pick or Top Safety Pick + rating from the IIHS. The refreshed 2019 Kia Sorento received a Top Safety Pick+ from the IIHS because it received a "good" rating for its crashworthiness and crash avoidance/mitigation. A "good: rating is the highest rating a vehicle can receive when tested in head-on collisions, side-impact, roof strength, head restraints, and crash avoidance and mitigation.
Kia Motors, along with Mitsubishi Motors, offers the longest-lasting car warranties in the nation . With a no-deductible 10-year/100,000-mile powertrain coverage, and the limited basic warranty lasting for five years or 60,000 miles, whichever comes first, that's bound to keep consumers happy for awhile. Most vehicles can keep kicking well into the first decade, so being able to keep the powertrain running for free is just another plus for the 2019 Kia Sorento.
* Did we miss anything? Let us know on Miami Lakes Kia social media , or stop by to find out own Kia Sorento from our inventory at Miami Lakes Automall. *
* Photo Source/Copyright: Kia.com *
Previous Post Kia and Chevy Named on Quietest Car List by U.S. News Next Post Kia Motors Gets Kudos for Going EV