Kia Motors Gets Kudos for Going EV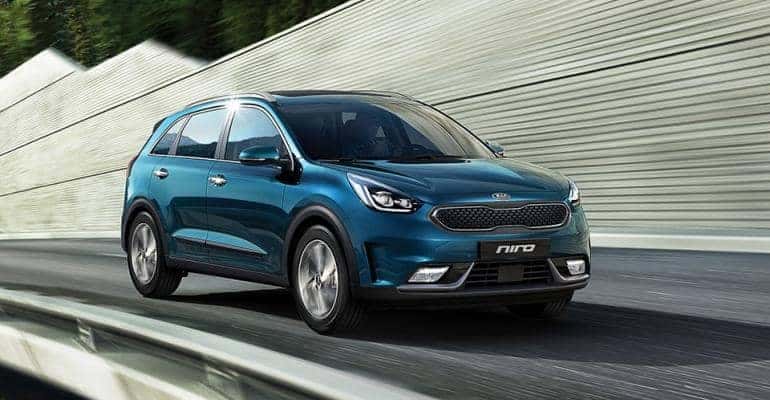 Once again, for 2018, Kia Motors is the leading non-luxury brand in the automarket according to the 2018 J.D. Power Initial Quality Study . 2018 marks the third year-in-a-row that Kia Motors nabs that spot. This put Kia Motors in the spotlight once again, and has many news organizations examining the lineup for what makes the auto brand so great. Recently, _ WardsAuto _ and _ U.S. News & World Report _ tackled Kia Motors venture into alternative fuel and their new electric vehicles.
To put it simply, _ WardsAuto _ paid Kia Motors kudos for not only receiving the second-highest score during the J.D. Initial Quality Study ever, but with an advanced powertrain field, the automaker has been aggressively moving onto _ greener _ pastures with hybrids, plug-in hybrids, and electric vehicles. One of the snags many automakers hit with alternative fuel is driving range, but Kia Motors tackles that too.
"It is a huge step for many buyers to go all the way from a gas car to 100% electric…It involves how much confidence they feel. As range increases, anxiety will be reduced. So we think the hybrid and specifically the plug-in hybrid is a nice evolution to get people on the way to full electric." – Orth Hedrick, vice president-product planning at Kia Motors America.
The 2018 Kia Soul EV earned a spot on the "List of Electric Cars with the Longest Range in 2018" by _ U.S. News & World Report _ . With a range of 111 miles, that's pretty nice for an all-electric hatchback. Offering an expansive, upscale cabin; reliable safety features; and industry-leading warranty, the Kia Soul EV is the carbon-copy of its internal combustion engine variant, the original Kia Soul that also landed on the "2018 Best Compact Car for the Money" list by _ U.S. News & World Report _ as well.
This electric range gets, surprisingly, destroyed by the upcoming Kia Niro EV, an all-electric crossover. Maybe it's new technology or the difference between powertrains, but the Kia Niro EV has an estimated driving range of 280 miles . The EV is already looking pretty neat with a unique front bumper, an exclusive radiator grille, futuristic sporty air intake, arrowhead-shaped LED daytime running lights, a flush-mounted grille and geometric pattern housing the electric port. Inside, some nice tech pops up, such as a wireless charging surface for mobile devices, two 12-volt outlets, a USB media port, and the sunroof option also seems to make a return for the new electric variant.
In several years, by 2025, Kia Motors plans to have 16 electrified vehicles in its lineup globally, including hybrids, plug-in hybrids, EVs and…hydrogen fuel-cell vehicles. That last one sounds pretty futuristic and neat, but not practical at the moment. We're still trying to get electric charging stations to become the norm at every gas station, so highly combustible hydrogen fueling stations are probably a ways off. Either way, Kia Motors is doing a lot of great things in the auto industry, and as _ WardsAuto _ puts it, they deserve some kudos.
* What do you think? Looking for your own winning Kia Motors vehicle? Check out new Kia vehicles at Miami Lakes Automall . *
* Photo Source/Copyright: _WardsAuto_ *
Previous Post Reasons to Love the New 2019 Kia Sorento Next Post Kia and Chevrolet Are the Best Options for an EV