Kia EV6 Lands on WardsAuto 10 Best Interiors & UX List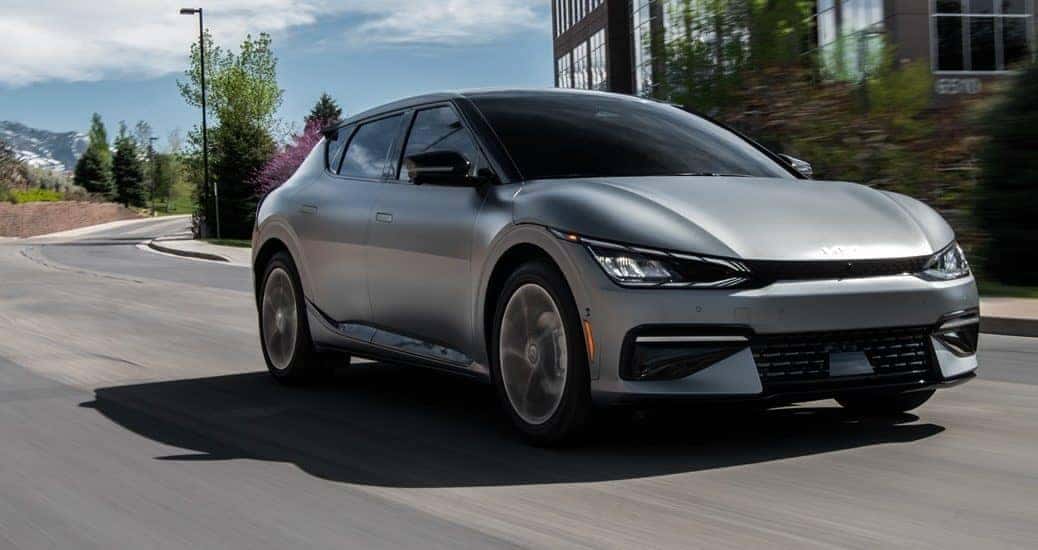 The Kia EV6 has had a lot of the spotlight shining on it as of late, and for good reason. A first for the automaker, the EV6 has no gas combustion engine variant before it. The automaker has been known to first release the average gas model and then release hybrid and plug-in hybrid versions, but after the Kia Niro, the world's first hybrid crossover, the pattern was broken. Earning a 5-Star Safety Rating by Euro NCAP, the Kia EV6 also won the 2022 Red Dot Design Awards . Called a luxury EV, the Kia EV6 was recently named as a winner of a Wards 10 Best Interiors & UX award.
"We are honored to receive this award for the EV6, which represents an important step toward Kia's transformative 'Plan S' global electrification strategy…The EV6's modern, bold design elements and interior solutions thoughtfully integrated with intuitive technology reinforce Kia's future-forward vision for electric vehicles." – Steven Center, COO and EVP, Kia America
WardsAuto is a trusted organization and publication for their in-depth coverage of the latest news, data, and analysis on the newest vehicles available today. Because of this, automakers are always looking forward to the lists of "Best of" they compile every year. For the Wards 10 Best Interiors & UX list, a vehicle needed to meet some basic requirements – a model being analyzed for user experience-related technology must be all new or significantly improved from the previous model year. With 22 vehicles evaluated in total, the study was conducted between February and April 2022, and models were analyzed for their user friendliness, infotainment features, sound systems, vehicle connectivity, driver assistance technology, information/displays, system compatibility, voice control, materials, and overall value.
Rising in popularity since its release, the Kia EV6 has already sold more than 10,000 units throughout the U.S. This surge has caused a significant 132-percent growth in sales of Kia's electrified vehicles over the previous record the automaker set back in May 2021, and a 5-percent increase over the all-time monthly sales record for March 2022. Riding on the new Electric-Global Modular Platform (E-GMP), developed by the Hyundai Motor Group, (HMG) and the platform that will set the stage for many EVs by Kia Corp going forward. Able to be used in a variety of models, including sedans, SUVs and crossovers, the E-GMP is perfect for the 2022 Kia EV6 , known to accelerate from 0-60 mph in under 3.5 seconds when it comes to the GT trim of the model lineup.
Before Kia switched all of its focus to electric vehicles (EVs), the automaker also wanted to become known as a performance vehicle or sports car automaker. That's when the GT-lineup for Kia started. At first it was just a handful of models that would get their own GT-trim, but now, it seems like GT will be possible for most new models, especially EV models. With a focus on performance and battery-electric vehicles (BEVs) and EVs, the Kia EV6 is the first all-electric model to come with a GT trim, powered by a 77.4 kWh battery with a 160kW front motor and a 270kW rear motor that yields 576 horsepower and equipped with all-wheel drive (AWD). Able to support 400v and 800v DC charging, consumers have a variety of options for recharging the EV6.Looking for your own cool electric car that also comes with a great interior and modern tech? Look for the Kia EV6 at Miami Lakes Automall .
Photo Source/Copyright: Kia Media
Previous Post Kia and HMG Launch EV RoboRide Service in Korea Next Post HMG and Kia Extend Partnership with Michelin for Next-Gen EV Tire