Kia Corp and HMG Increase Investment in EV Production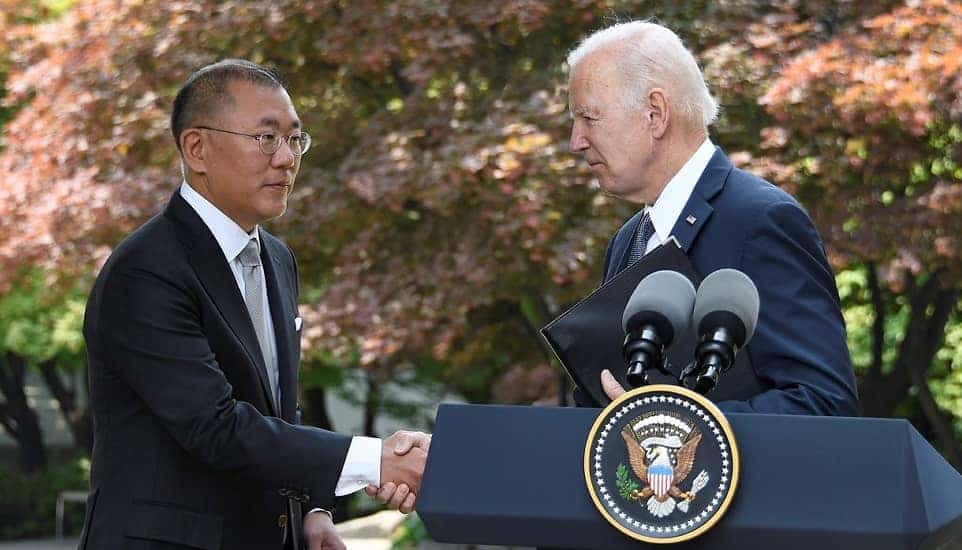 The rise of electric vehicles (EVs), battery-electric vehicles (BEVs), and plug-in hybrid electric vehicles (PHEVs) is on a non-stop train to becoming the next largest category in the automotive market. With electrified vehicles becoming more prevalent, and winning awards left-and-right, automakers who are already ahead of the game can report record sales numbers and invest more into their EV production. One such automaker is Kia Corp. Reporting a rapid growth in electrified vehicles in May 2022, the parent group, Hyundai Motor Group (HMG), is increasing its investment to more than USD 10 billion by 2025 to further the automakers' EV goals.
"We have come a long way and become very successful in a short period of time, but we are also preparing for our future…The Group will strengthen our partnership with U.S. public and private entities to offer innovative products and mobility solutions to our valued customers in the U.S. while supporting global carbon neutrality efforts," – Euisun Chung, Executive Chair of Hyundai Motor Group, following his meeting with U.S. President Joe Biden in Seoul on May 22, 2022
It's been a good month for Kia Corp. Many Kia vehicles have won awards in May , including the Kia Rio S winning the Vincentric 2022 Best Fleet Value in America Award . Hitting a true hallmark, the automaker is celebrating the sale of the 10 millionth Kia vehicle in the U.S. Since start of sales in 1993, a true win for Kia America, the U.S. division of the South Korean automaker. Continuing "Accelerate The Good" charitable initiatives, Kia will, in association with Ms. Charoenphong, Kia is commemorating this milestone through multiple charitable acts, such as $10,000 donations to non-profit organizations including St. Jude Children's Research Hospital®, Alzheimer's Association, and Freedom Service Dogs of America.
In addition to hitting this goal of 10 million units sold, Kia America is also seeing a growth in EV sales, with 57,941 units with the Kia Niro family of hybrid, PHEV and EV models posting best-ever May sales. 2,417 units of the all-new Sportage HEV were sold, hitting a huge success in its first full month of availability, and overall, electrified model sales went up by 132-percent. This is the kind of success that will give Kia Corp and HMG the revenue needed to invest more into EV production and technology. The new investment announced by HMG follows a recent announcement that HMG already has a USD 5.54 billion plan to establish its first dedicated U.S. EV and battery manufacturing facility in the State of Georgia. Expected to start operations next year (2023) and begin commercial production in the first half of 2025. The first year goal is an annual capacity of 300,000 units, with a steady growth over the next several years.
It's all in line with Kia Corp's new business plans for 2030 and the Kia Plan S Strategy . With a large focus on the EV market, launching at least two BEVs per year between 2023 and 2027; connectivity and autonomous technologies; and purpose-built vehicles (PBS), the automaker is really on the upswing. Next to the new EV facility is the announcement of E-FOREST, an all-new, high-tech smart manufacturing facility dedicated to producing electric PBVs, starting off with an annual capacity of 100,000 PBVs a year, with the possibility of increasing production to 150,000 units annually. Construction also starts next year (2030), with operations to commence by 2025. Kia Corp and HMG are working double time to hit their goals, and we're looking forward to what happens next. Follow along with all updates about Kia Corp when you follow us on Miami Lakes Kia social media. Or join the millions of Americans going green with Kia and find a Kia Niro Hybrid , Kia Sorento Hybrid , or Kia EV at Miami Lakes Automall.
Photo Source/Copyright: Kia Media
Previous Post Kia EV6 Earns 5-Star Safety Rating by Euro NCAP Next Post The Kia EV6 is a Luxury EV