Kia and HMG Partner with New Horizons Studio to Produce Real Life Transformers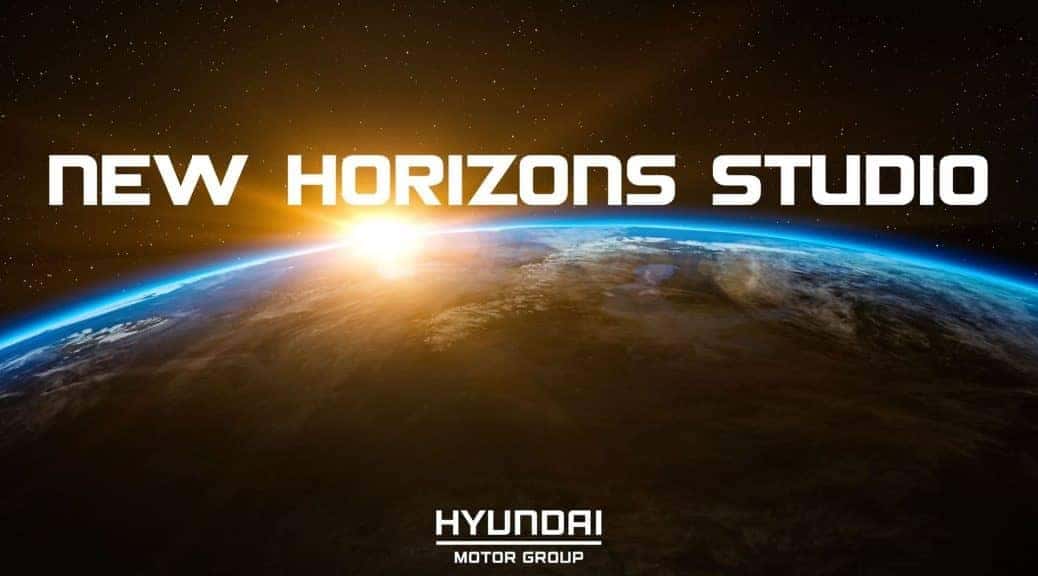 Kia Motors has been buzzing about ever since the COVID-19 pandemic swept the world and put everyone in a quarantine lockdown for months. Looking into the production of micro electric vehicles , investing in a new 800-volt battery and purpose-built vehicles , introducing the "Hello Kia" smart system, revealing the new 2021 Kia Sonet , in collaboration with SK Innovation for better EV battery services and CODE42.ai for EV mobility and deployment , launching KiaMobility , and doing everything the automaker can to hype up the new Kia K5 , Kia has been a really busy automaker this year, and there is no slowing them down. Next on the list is a whole new partnership to introduce a new vehicle segment – Ultimate Mobility Vehicles.
Ultimate Mobility Vehicles, UMVs for short, have spawned from a collaboration between Kia Motors, the Hyundai Motor Group, and New Horizons Studio. Now, work with us here, because the Vice President of New Horizons Studio has also described UMVs as the world's first transformer-class vehicle. When we say "transformer-class", we're not joking. These are vehicles that can transform, like the show, with that jingle – "Transformers, more than meets the eye" – to serve as other machines aside from automobiles. Over in Japan, they have a 60-Foot-Tall Gundam Mech that's fully functional, able to walk around, kneel, and even make hand-gestures – a transforming car isn't that far-fetched anymore, and a concept is already in the works for this new vehicle type.
We saw some very cool concepts during the 2019 Consumer Electronics Show from Kia Motors and the Hyundai Motor Group, and although CES 2020 came and went, there was one concept by HMG that can be said to be the first of the UMVs. Not relying solely on wheels, the Hyundai Elevate will be able to "transform", sprouting robotic legs for maneuvering challenging driving situations caused by natural disasters, or reaching high terrain or levels without a ramp. Think of the possibilities if vehicles really could transform.
Of course, we can also see the government getting involved. It just takes a several-million dollar government grant to get a weaponized prototype of a transforming automobile, so we're sure it's already happening. To think, when initially reading about this, someone probably thought of an off-road vehicle that will try to usurp the likes of Jeep or the Land Rover. When they use terms like "unconventional" and "off-road terrain", one would think the phrase "travel places where vehicles have never roamed before" is just a figure of speech – but now when it has freaking legs! This first unit from New Horizons Studio, whether it be the Hyundai Elevate or another vehicle, will truly reinvent the way we look at vehicles today.
The ones leading this venture will be Dr. John Suh, with over 35 years of expertise in the automotive and emerging technology, including roles at Stanford University, Palo Alto Research Center (PARC; formerly, Xerox PARC), the General Motors Company, and a founding director or CRADLE (Center for Robotic-Augmented Design in Living Experiences) in Silicon Valley. He is joined by Dr. Ernestine Fu as Director of Product Management, bringing with her research on human operator and autonomous vehicle interactions at Stanford University's Volkswagen Automotive Innovation Lab and over nine years as a venture capital partner at Alsop Louie Partners for emerging tech companies. It's a strong team working on this project.
Want to learn more about new tech coming from Kia Motors and HMG? Follow along with us on Miami Lakes Kia social media .
Photo Source/Copyright: Kia Media
Previous Post Kia K5 Performs Never-Before-Seen 360 Stunt Next Post Highlights of the New 2021 Kia Sorento