Kia Motors Starts New EV Joint Venture with CODE42.ai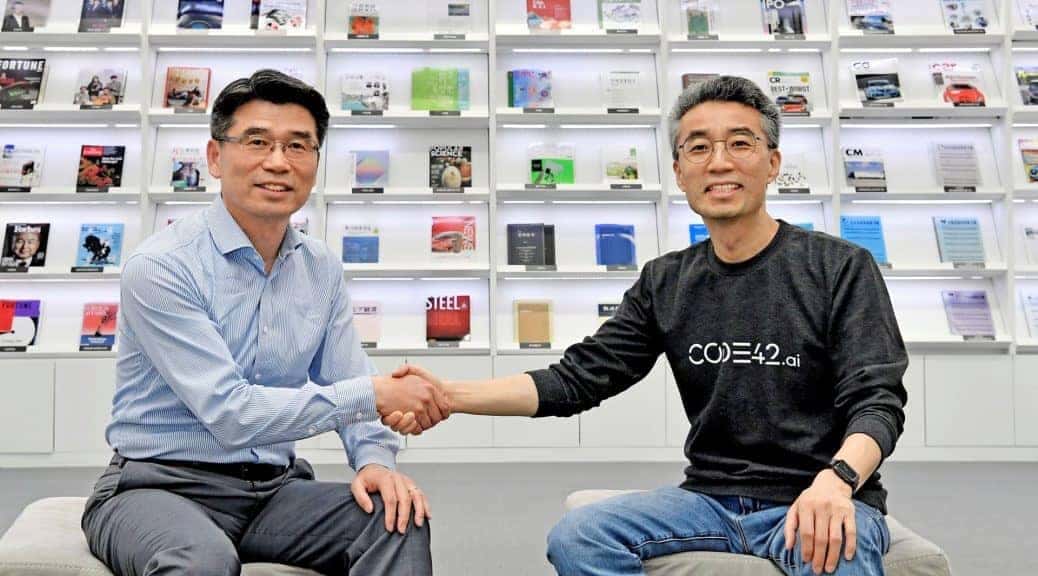 Kia Motors is one of the automakers that bounced back from the pandemic shutdown with a vengeance. Right from the gates, Kia Motors blew up the auto industry by spearheading the production of Purpose-Built Vehicles (PBVs), investing in a new 800-volt battery system for electric vehicles (EVs), and announcing a new plan to design and produce micro EVs . Kia Motors, part of the Hyundai Motor Group, is also working with the automotive group to develop new forms of transportation, with projects like the MoceanLab . The most recent venture for Kia Motors is a new partnership for the development of customized EV mobility services.
Called "Purple M", a new joint venture was created in partnership between Kia Motors and CODE42.ai, a Korean technology firm pioneering the transition to autonomous Transportation-as-a-Service (TaaS). Unlike the customization app Kia Motors released for EV models, the goal of customized EV mobility services are to create transportation services tailored for specific needs, such as ride-hailing, fleet management, demand-responsive shuttle, and smart logistics. With the implementation of CODE42.ai's unrivalled IT technology to Kia Motors already strong global presence, Purple M will make use of CODE42.ai's proprietary Urban Mobility Operating System (UMOS), a comprehensive mobility platform, to create new concepts for mobility services. The two groups share a common goal many automakers are currently chasing after – creating a mobile ecosystem where anyone and everyone can get some kind of private or public transportation.
"With the newly established Purple M, Kia will be reborn as a leader for the era of e-mobility…CODE42.ai is a leading Korean company in the field of future innovation technology, and is the best partner for successfully promoting a differentiated e-mobility service business." – Ho Sung Song, CEO and President of Kia
The challenge will be how quickly the common public will adapt to autonomous vehicle and air transportation services. A self-driving electric vehicle is one thing, with many organizations gaining popularity across the world, but trusting a total stranger to fly you somewhere? Sure, thousands of people get on planes driven by someone they don't know every day, but that guy is a for sure board-certified pilot. We have a way to go before AirUbers become a thing.
Back to the electric vehicle side of things, Purple M is all about establishing a comprehensive and flexible e-mobility service platform that can deploy EVs anywhere. To do this, the joint venture will need to expand and shake hands with specialist providers in the country, specifically Korea and its various mobility market players to develop a flexible e-mobility infrastructure that can offer a wide range of services to a broad consumer base versus a small, controlled populace. Most-likely though, any e-hailing service will start small.
Purple M also aims to develop models and vehicles that will set new standards for mobility business models in the post-coronavirus era, an objective Kia Motors was also quick to learn about. Automakers can't just keep producing the same bread-winning models and expect business as usual. Purple M was made to challenge conventional designs and reimagine transportation for the future. We're also going to see part of Kia Motors Plan S Strategy come to fruition. The Korean automaker wanted to establish a leadership position in the future automotive industry when it came to electrification, connectivity, and autonomy. Through Purple M, Kia Motors will be collaborating between larger, well-established firms as well as smaller, younger companies in Korea to establish a new start-up ecosystem, an empire of sorts.
As Kia Motors continues to push the auto industry forward, we'll continue to eagerly watch what comes next. Follow along with us on Miami Lakes Kia social media .
Photo Source/Copyright: kianewscenter.com
Previous Post Kia Motors Produces The Features Film to Showcase Eight Models Next Post Kia Shows Off the Kia K5 with Triple Threat Event