Kia Motors Launched KiaMobility Service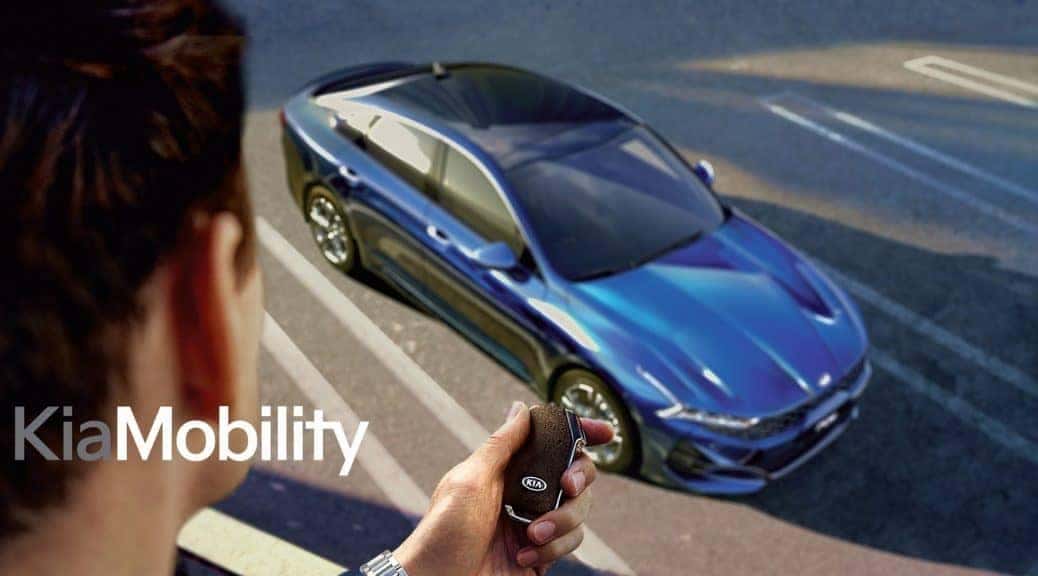 Kia Motors recently shared more about its S Plan Strategy to take over the world with electric vehicles (EVs), and if the current sports cars coming out are any inkling of what this automaker is capable of, we're not too worried. After all, the new Kia K5 is just boasting a little under 300 horsepower, and Kia has taken every chance to show it off doing some insane stunt. Kia Motors and the Hyundai Motor Group as a whole also started MoceanLab to expand mobility services on a nation-wide scale. That was before the Coronavirus pandemic hit – currently, MoceanLab is being used primarily to serve the community , and the most we have seen from Plan S was a new EV joint venture with CODE42.ai for the development of customized EV mobility services. Well now we got something interesting, because the next move from the Plan S Strategy is to do what MoceanLab was supposed to be originally working on and is making mobility available to all with "KiaMobility".
What is "KiaMobility"? Why, it's the new mobility service from Kia Motors that offers a whole new way of owning and renting vehicles. Putting the power in the hands of dealerships, Kia Motors is starting a new program that offers consumers the option for mobility when they need it. After the COVID-19 outbreak, going out and driving around became a thing of the past. Unless going to work in an office or school, many people stayed home and ordered take out with DoorDash. Some of us still aren't driving around much, and those of us out there that recently bought a new vehicle aren't too happy about keeping it in the garage for months. Transportation has definitely changed and will continue to change in a post-pandemic world.
Instead of needing to buy or lease a car, people can rent, but only for a few days at a time. "KiaMobility" combines the best of both worlds by providing a personalized service for consumers that gives them the option to choose the vehicles they want, and drive them, for a day, a month, or even a whole year. It's a consumer-centric and sustainable mobility service developed under the Plan S Strategy in an effort to develop a diverse range of mobility services and make electric vehicles more popular worldwide.
Versions of "KiaMobility" have already launched under the name "Kia Flex" in South Korea as a vehicle subscription program made up of a fleet of 200 vehicles available for use. Kia Motors has already provided the car-hailing firm Lyft in North America 200 Niro EVs to popularize electric vehicles. In 2018, Kia Motors established the "WiBLE" car sharing service in Europe that gave consumers the chance to rent and return vehicles at designated locations with its "free-floating" system. The same method will soon be coming to dealerships.
Although "KiaMobility" itself will first be launched at 16 locations through dealerships in Italy and Russia, the next round will expand the service to other regions, such as Africa, Asia, Latin America, and the Middle East. No word on when this service will make it to the states, but hey, from what we hear it's going to be pretty easy. Having developed its own fleet management platform for the mobility service, the "KiaMobility" platform will allow consumers to reserve a vehicle of their choice, pay via a mobile app, and then visit the dealer for pick-up and drop-off of said vehicle. In a sense, Kia Motors is turning participating dealerships into its own person rental service.
What do you think? Sounds pretty nifty. And don't worry – even though vehicles will be routinely rented out, each vehicle returned goes through a thorough sanitation service to ensure safety for the next consumer. Share your thoughts and join the discussion on Miami Lakes Kia social media .
Photo Source/Copyright: Kia Media
Previous Post Kia Motors Reveals More EV Plans Next Post Kia K5 Performs Never-Before-Seen 360 Stunt