Kia Releases Smart Device Features for UVO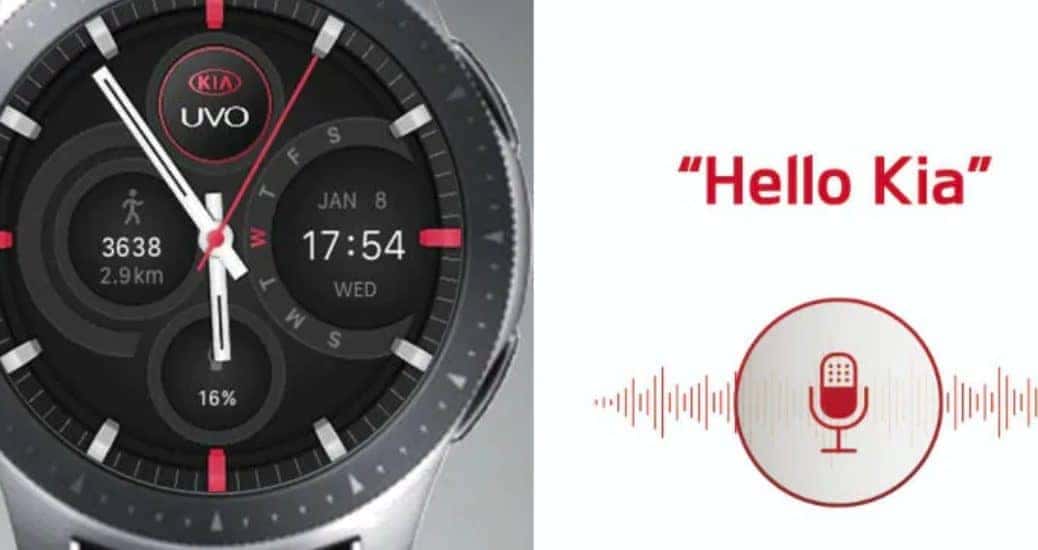 Kia Motors is one automaker hitting back hard after the COVID-19 pandemic shut down auto manufacturing plants worldwide. Unveiling the new 2021 Kia K5 , investing in the production of micro electric vehicles (EVs) and purpose-built vehicles (PBVs), and developing new tech for connected cars with the UVO infotainment system , the automaker has been busy. Most recently, in the Indian Market, Kia Motors is testing a new feature that seems oddly familiar to some of the technology unveiled during the 2019 Consumer Electronics Show.
Although a convention for consumer products and electronics, automakers some times show up at the Consumer Electronics Show (CES) and it was during this time that Kia debuted its new Real-time Emotion Adaptive Driving (R.E.A.D.) system that can monitor driver mood and behavior, and a "Virtual Touch" system, the world's first virtual touch-type gesture control technology that used finger gestures to operate parts of the vehicle. This technology hasn't had much spotlight since, but the Kia Seltos became the first vehicle in the Kia Motors lineup to come with an Intelligent Personal Agent built into the vehicle.
The Intelligent Personal Agent, or IPA, supports "multiple-command recognition" and allows consumers to complete a number of operations much like what one would find with a smart device like the Amazon Alexa or Google Home. Powered by SoundHound Inc.'s Houndify voice AI platform, consumers could use their Kia Seltos to search in real-time for locations of interest, ask about the weather, date, and time, make a phone call, control the car's media and navigation, and use in-car climate controls to adjust the temperature and fan speeds. This new personal assistant isn't going to just stay on the Seltos, however – it seems like UVO is getting an update to integrate the new tech.
As we said, Kia Motors likes to do a lot of testing in India, as the automaker did with the Seltos before bringing it to the states. The latest update to the Kia UVO infotainment systems includes a voice assist wake up command – "Hello Kia". Well doesn't that just sound _ super _ familiar? Now Kia Motors really is making smart cars that consumers can actually talk to. It's unclear if it's the same virtual agent behind the screen, but consumers can still use commands to for calling, weather info, date and time, media control, navigation, and climate control. Furthermore, the update also adds an UVO smartwatch app, joining the remote UVO smartphone app in connected services between Kia and consumer.
"We have attained this landmark figure due to our strong determination and continuous efforts to bring innovation and next-gen technology to our customers. At Kia Motors India, we are committed to meet new consumer demands and fill the gap in what's offered to them. Kia's innovative UVO connect technology has brought about a significant change in the way owners engage with their cars in India. Now with the updated UVO connect features in the new Seltos and upcoming Sonet, Kia has made driving even more fun, safe, convenient and comfortable." – Kookhyun Shim, MD & CEO, Kia Motors India
We're looking forward to all the new tech coming from Kia Motors. Smartphones, smart devices, and now smart cars? When will they make the Kia Android? Let's just hope we don't have an iRobot situation on our hands. Follow along with everything new with Kia Motors on Miami Lakes Kia social media or test out these smart features yourself on the new Kia Seltos .
Photo Source/Copyright: www.carandbike.com
Previous Post Pricing Released for 2021 Kia K5 (Formally known as the Optima) Next Post Kia Motors Begins Production of 2021 Kia Sorento Hybrid