Kia Americas Reopens Reservations for Kia EV6 First Edition Models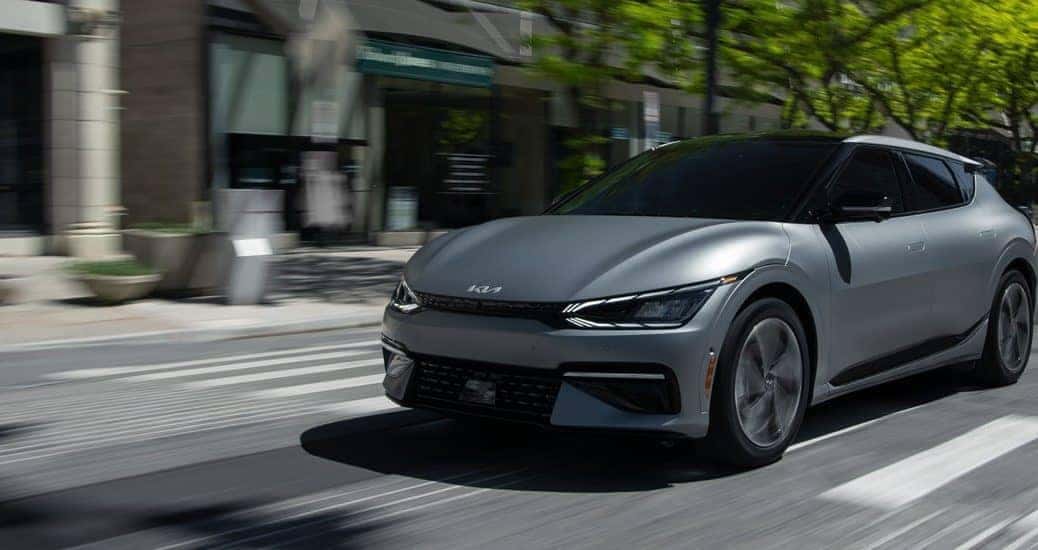 The world of digital devices and the internet is hitting some crazy hiccups lately. If it's not the global shortage of semiconductor chips, it's cyber security threats and internet shutdowns. Many companies and organizations have been affected, as well as many industries as a whole – automotive included. Recently, Kia Corp and Kia America launched the new Kia EV6, starting with the EV6 First Edition model. Potential owners have a chance to reserve theirs, but due to technical difficulties, the reservation site was closed on June 3rd, but has reopened as of now. You can hold yours with a $100 fully refundable deposit for the limited run of EV6 First Editions at Kia.com, delivery in early 2022.
"Early demand for the all-new EV6 has been overwhelming and we quickly reset our special Reservation website to handle expanded access and traffic…Fairness is a fundamental component of our corporate culture, and therefore we thought best to suspend the original process, enhance the reservation procedure, and then reopen this exclusive opportunity to the many folks who had been in line and excited to join us on this journey." – Russell Wager, vice president, marketing, Kia America
What is so special about the EV6 First Edition model ? Like any first edition of a new model release, there are bound to be extra features not available for other models or come with all the goodies at a better price before it goes into mass production. With only 1500 units set for production, the EV6 First Edition is bound to come with more than just a nice sound system. Speaking of which, First Edition models of the Kia EV6 come with a premium 14-speaker Meridian audio system with a two-year subscription to SiriusXM. Other features include an Augmented Reality (AR) Head-Up Display, Remote Smart Parking Assist, a wide sunroof, and 20-inch wheels. Built off of the EV6 GT trim, the EV6 First Edition is powered by a 77.4 kWh battery with a 160kW front motor and a 270kW rear motor and comes with dual-motor all-wheel drive (AWD).
Fancy, right? That somewhat unknown feature, Remote Smart Parking Assist, is pretty helpful for these ever-crowded parking lots. Some people have no manners and can't be bothered to be aware of the space around their vehicle before opening the door and possibly dinging the adjacent vehicle. We've all been there, on either end of this automotive sin. Luckily, Kia EV6 First Edition models can try to avoid this with Remote Smart Parking Assist, where the key fob can move the vehicle in and out of a parking space by moving forward or backward and comes with a button to turn the vehicle off.
Pushing forward with new and advanced tech, AR Head-Up Displays are becoming ever more popular with Kia Corp and future models. Sweeping displays and dashboards, " Hello Kia " and virtual assistants , and new powertrains, Kia is an automaker that continues to transform and bring new high tech, luxury, and convenience to the automobile. Looking for your own new Kia model ? Find yours at Miami Lakes Automall. Remember, only 1500 units of the EV6 First Edition model are available for reservation at Kia.com
Photo Source/Copyright: Kia Media
Previous Post Kia Corp Reveals Special Edition Kia Stinger and Kia K5 Next Post Kia Motors Reveals All-New Kia Sportage