Kia America Announces EV6 First Edition Features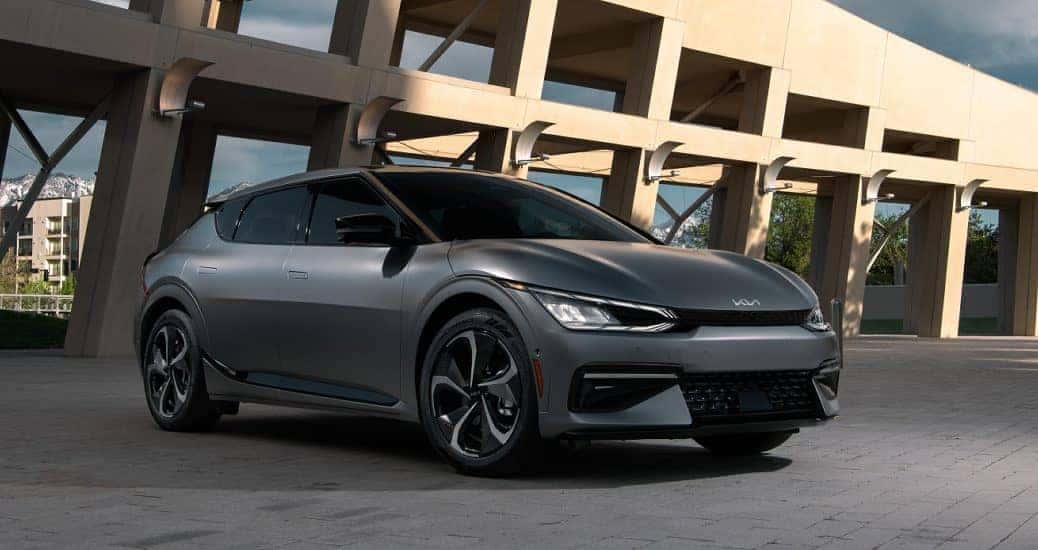 After talking about all the cool tech in the upcoming 2022 Kia EV6 , the first all-electric vehicle without a predecessor from the automaker, it's time to share some more good news. Coming straight to America, Kia Corp, known as Kia America in the states, will be launching the EV6 in just a few days. Starting June 3 at 10am PST, consumers will be able to start preordering the EV6 First Edition. Be the first of 1500 people who can claim the first EV6 from Kia America with a $100 fully refundable deposit. All pre ordered vehicles will start being delivered during the first quarter of 2022.
EV6 First Edition
Like any great new model, automakers tend to release a launch edition or special edition to celebrate. It's also a chance to give consumers first dibs, and to show appreciation for such die hard fans, why not add a little extra to the first order…or to the first 1500, for that matter? And being a first for Kia, the automaker is making a special edition for those who place an advanced reservation at Kia.com starting June 3.
What's so special about the EV6 First Edition? Adding onto the already standard but alluring design, some new tech and features are added. These include the Augmented Reality (AR) Head-Up Display, Remote Smart Parking Assist, a wide sunroof, 20-inch wheels, a premium 14-speaker Meridian audio system with a two-year subscription to SiriusXM. Amping up the power and not just the style, the EV6 First Edition will also feature dual-motor all-wheel drive (AWD) and a 77.4 kWh battery with a 160kW front motor and a 270kW rear motor, much like the EV6 GT trim to be released later in 2022.
"The all-new EV6 represents the future of Kia and this special edition celebrates our first dedicated electric vehicle's remarkable debut…We want to celebrate drivers that are ready to take this exciting road with Kia and offer something truly special and unique to complement their EV lifestyles."- Russell Wager, vice president, marketing, Kia Motors America
The Three Kia EV6 First Edition will also have some unique color combinations to choose from for the exterior and the interior cabin. Inside, consumers have the choice of Glacier with dark green seats, Urban Yellow with black seats, and Steel Gray Matte with black seats. The First Edition will also offer the look of Steel Matte Gray paint on an EV6 with the standard design, but an Urban Yellow exterior color paint job is exclusive to the First Edition. To complete the look are illuminated door sills with the First Edition designation. As always, there is something to denote the number of the unit in production, and consumers will find the numbered badge highlighting the limited production volume in the interior cabin.
Ready to order your 2022 Kia EV6 First Edition? Remember, Kia will start taking orders at Kia.com starting June 3. Once the first 1500 units are spoken for, all other consumers will have to wait for the first edition to be produced and all orders filled before any more EV6 units are ready for order. Let us know if you were one of the lucky ones on Miami Lakes Kia social media .
Photo Source/Copyright: Kia Media
Previous Post All the Cool Tech in the EV6 Next Post 2022 Kia Seltos Adds Nightfall Edition