Kia Motors and Google Launch New Kia Service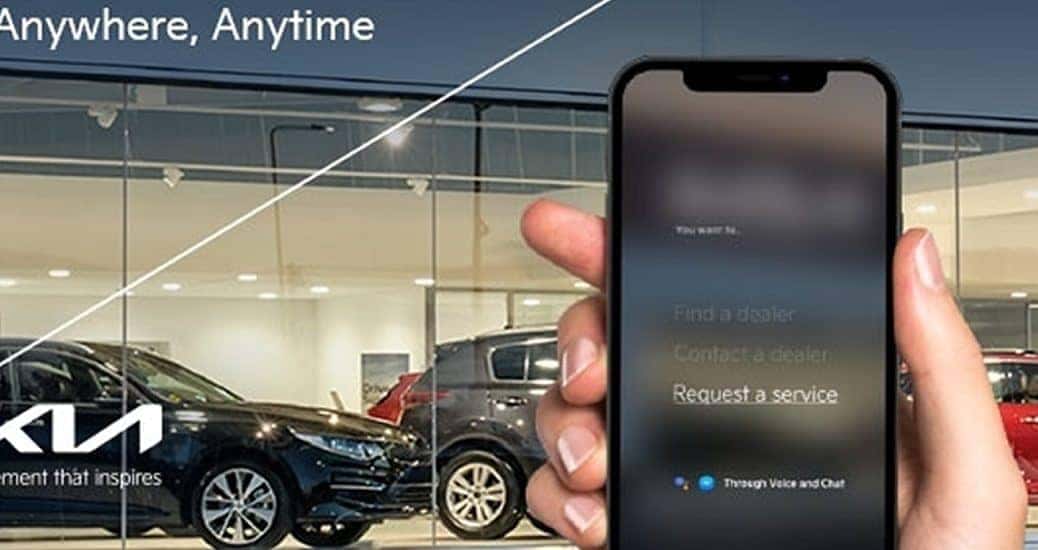 Kia Motors and the Hyundai Motor Group as a whole are starting to revolutionize the way consumers use and communicate with their cars. Bluetooth wireless technology and voice commands have been around for several years now, but people were using a service or feature, not exactly talking to the car like we talk to Amazon Alexa or Google Home. Kia Motors isn't quite there yet, but the automaker is inching closer as more technology is made available. Last year it was " Hello Kia ", an Intelligent Personal Agent, and this year it's a joint venture between Kia and Google.
When you're working with Google, you've finally become a legend. With the new "Kia Service" Google Voice Assistant, everyone with an Android or Google-powered phone with eventually get to use this new feature. Eventually, because the pilot phase for this feature has been launched all the way in Ireland. Why Ireland? Aside from the fact that the "Kia Service" Google Voice Assistant App was jointly developed by Kia Europe and Kia Ireland, I tried to test it on my Google Pixel 4a – no dice.
It's all a part of the Kia Motors Plan S long-term strategy, set to hit its goals by 2026. That was before the COVID-19 pandemic temporarily shut down the entire world, but so far things are looking good for Kia Motors. Having recently revealed the 2022 Kia Carnival MPV , luxury sports car Kia K8 , and a new battery-electric vehicle (BEV) – the Kia EV6 , the first all-electric from the automaker without a fossil fuel precursor. It's reminiscent of the Kia Futuron concept, but this could just be the style Kia Motors is going for when it comes to its future BEV lineup. After all, part of the Plan S strategy is to (A) launch a dedicated EV model in 2021, and (B) offer 11 EVs by 2025, amongst other objectives. So, this EV6 is just the first of the bunch. Back to the new "Kia Service".
"Our continuous aim is to introduce innovative products and services that delight our customers and add to a first class Kia ownership experience. By using the "Kia Service" Google Voice Assistant, our customers can now request service information at any time." – Ronan Flood, MD of Kia Motors Ireland
With the "Kia Service" Google Voice Assistant, it takes a simple command to activate the feature. Feel a little like a "middle man", but all one needs to do is say, "Hey Google, talk to Kia Service" on any Google Assistant enabled device, and the service will start up. Connected to a cloud, all local data is updated in real-time. Some of the more-focused commands are based on dealerships, such as requesting services, dealer directions, service quotes and answers to common questions at any time by using voice commands or Facebook Messenger. Even if not in the market for a vehicle, auto maintenance is nothing to ignore, and consumers can make contact with Kia and their local Kia dealer's service department. Using the local data from the cloud, the "Kia Service" can navigate consumers to the nearest dealer based on the user's real-time location. Speaking of maintenance, the "Kia Service" will also alert the user of warranty terms and service intervals.
Kia Motors is getting more and more connected with drivers, and with the Plan S strategy, things are only going to get better. Keep up with Kia Motors when you follow us on Miami Lakes Kia social media .
Photo Source/Copyright: Kia Press
Previous Post Highlights of the 2022 Kia Sportage Next Post How Well Do Car Seats for Kids Fit into the new Kia Carnival MPV