What Will the All-New All-Electric 2024 Ram EV Look Like? – Miami Lakes Automall Ram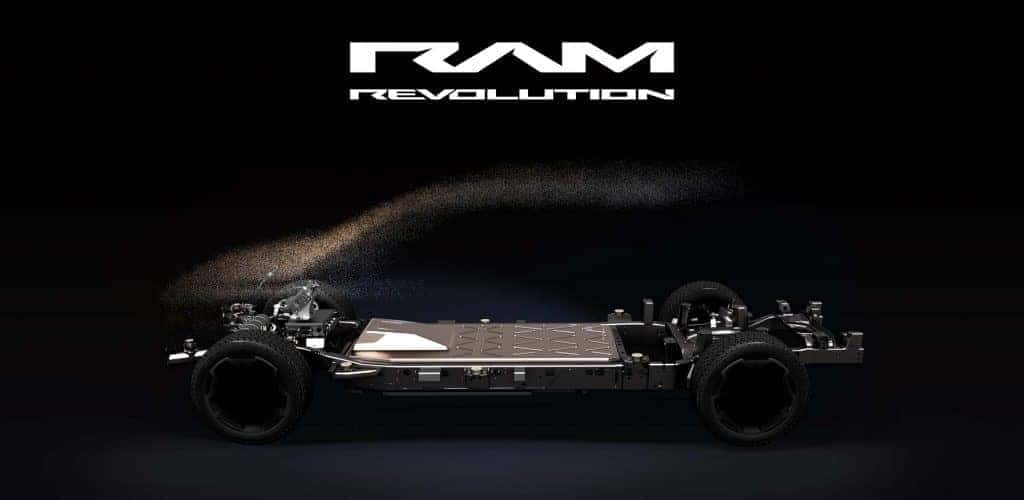 The first all-electric Ram pickup is set to launch in 2024. There has been much talk and speculation as to what the 2024 Ram EV will look like, as well as its performance specs. Ram has hinted at these questions with teaser images. They have also boasted that the electric pickup will feature the strongest capability and performance of any EV currently available. These are bold claims, but with an extended time frame, the automaker has the opportunity to make good on them. Another feature that is said to come equipped with the Ram EV is a range extender . We'll have to wait to confirm all these claims, but for now, we can speculate as to what the electric pickup will look like based on the images presented by Ram.
What Design Will the 2024 Ram EV Have?
The 2024 Ram EV will utilize Stellantis' new body-on-frame architecture platform. This platform is mostly used for large trucks and SUVs so it will be a great fit for the Ram EV. The architecture will include full-length frame rails which will enclose a flat battery pack. These battery packs will range from 159 kWh to 330 kWh. There have also been rumors of a 660 kWh dual-motor variant so the Ram EV will see some real capability and power. As for the design of the pickup, Ram is hosting an interactive site called RamRevolution.com that will allow consumers to provide feedback about the electric pickup. Updates will be provided as the pickup continues on its journey. There will also be a chance for an open dialogue between the automaker and consumers.
Based on the computer-generated images from Ram, the 2024 Ram EV looks to have a conventional design rather than a futuristic and abstract one. The electric pickup appears to have a rounded profile with an illuminated Ram logo on the panel-like grille. The headlights are not entirely visible in the images, but twin bar DRLs can be seen around the LED headlamps. Looking at the side of the pickup, consumers will note black curves and edges along the side sills.
As for the interior of the 2024 Ram EV, not much is known. It's likely that the electric pickup will take points from higher-end Ram 1500 trims. This means consumers can expect to see a stylish interior cabin with high-end materials and a large infotainment screen. The pickup will also likely include the latest driver-assist features. We'll be staying tuned for more information, but based on the images, the 2024 Ram looks to be a top contender in the EV space.
Come Test Drive a Brand-New Ram at Miami Lakes Automall!
Are you excited about getting a new Ram ? So are we! At * Miami Lakes Automall *, we're more than excited to help our customers find what they're looking for. Check out our new vehicle inventory or browse our quality pre-owned vehicles . We offer suggestions like auto financing to help make paying for a vehicle easier.
If you're in need of service, schedule an online service appointment with our expert technicians. Allow our professional techs to get started on all repairs or maintenance work. Stop by today and see what we can do for you right now.
Photo Credit: Ram
Previous Post GM Announces Next-Generation 2023 Chevrolet Montana Next Post The 2022 Ram 1500 TRX is Unstoppable