Ram 1500 EV to Feature a Range Extender – Miami Lakes Automall Ram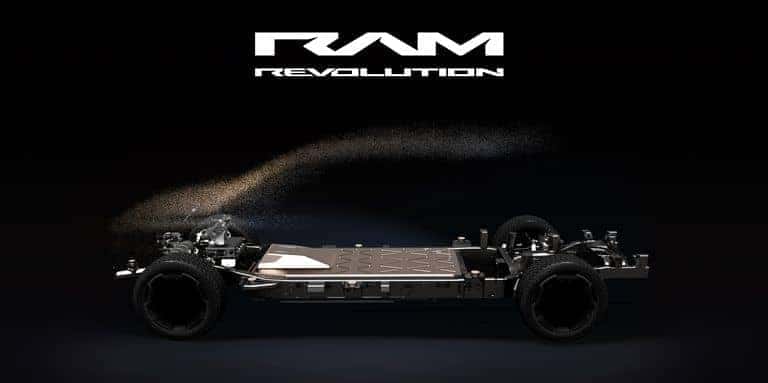 Ram has been in the news for its upcoming all-electric 2024 Ram 1500 EV . Like many automakers, Ram has been working on its own electric vehicles . Ram has touted its Ram 1500 EV as the next level of EV pickups. Although competitors like Ford and Tesla have revealed their own electric pickups, Ram has the advantage of making adjustments based on consumer sentiment and feedback. The latest news regarding the electric pickup is that the Ram 1500 EV will feature a range extender. The electric pickup is set to debut in 2024, but for now, we'll discuss the impact that such a feature could have on the overall pickup sector.
Ram EV May Feature a Range Extender
The Ram 1500 EV is set to debut in 2024. Ram CEO Mike Koval Jr. has been speaking on the upcoming capabilities and specifications of the electric pickup. One of these is the addition of a range extender. Since 2024 is a few years away, Ram has the luxury of committing to higher performance standards and more driver-assist features than other competitors. If Ram can figure out a way to implement its range extender, it will greatly boost the automaker's credibility as a top automaker.
The addition of a range extender, especially a combustion engine which is par the course for the feature, will make the Ram EV a plug-in hybrid. Automakers like Mazda have been experimenting with this PHEV system like with their electric MX-30. The electric SUV has a paltry amount of battery range (100 miles), so a range extender is almost a necessity. With the Ram EV however, Ram has stated its electric pickup will feature an impressive 400 miles of battery range. As a reminder, Ram has the luxury of boasting the best of the best in terms of capabilities due to its extended time frame. Despite this luxury, if Ram can make good on its promises, competitors like Ford and Tesla will have to follow suit.
Koval Jr. did not speak more on the range extender, but the addition would allow the Ram EV to boast more versatility and capability than its competitors. One of the largest concerns about EVs is the range. The average battery range is around 230 miles, so incorporating a range extender would bring in more consumers who see the current range estimates as obstacles. We'll have to stay tuned for more information, but here's hoping the Ram EV measures up to its expected 400 miles of battery range.
Come Test Drive a Brand-New Ram at Miami Lakes Automall!
Are you excited about getting a new Ram ? So are we! At * Miami Lakes Automall *, we're more than excited to help our customers find what they're looking for. Check out our new vehicle inventory or browse our quality pre-owned vehicles . We offer suggestions like auto financing to help make paying for a vehicle easier.
If you're in need of service, schedule an online service appointment with our expert technicians. Allow our professional techs to get started on all repairs or maintenance work. Stop by today and see what we can do for you right now.
Photo Credit: Stellantis
Previous Post Ram to Release 'Built to Serve' Trucks, Inspired by First Responders Next Post Ram Shares More About Upcoming Ram EV