Ram EV Sees Adjustments Ahead of 2024 Debut – Miami Lakes Automall Ram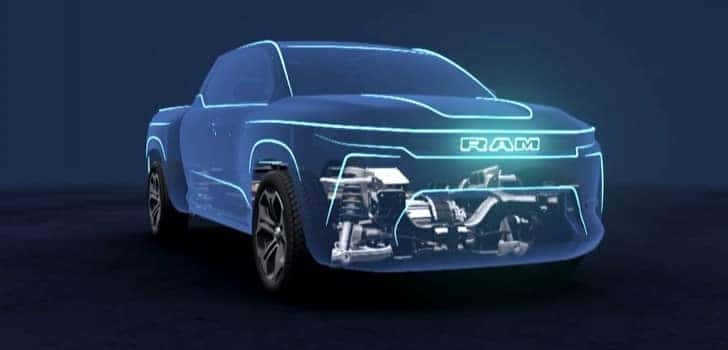 Ram has made strides with its iconic pickups. The Ram 1500 has earned its fair share of awards and accolades like the best light-duty pickup of 2021. The Ram 1500 TRX has also earned accolades like being the Texas Truck of the Year. With many automakers turning toward EVs and hybrids, Ram is considering jumping into the EV sector as well. The automaker had previously announced plans for its own EV pickup. Now it seems that vision will become a reality. Stellantis CEO Carlos Tavares recently spoke about the company's plans for the Ram EV. According to Tavares, the electric pickup will continue to be modified and improved as the company sees fit. With a 2024 launch date, the automaker still has time to improve its EV pickup. One downside to this extra time, however, is that consumers may remain loyal to another EV pickup and they may not consider the Ram EV. Only time will tell. For now, let's dive into the upcoming Ram EV.
Ram EV On the Way?
Ram has been sitting cozy lately. The automaker's pickup trucks have been recognized as some of the best available given their performance and capability. Unfortunately, there comes a time when things switch up and those who were on top must conform, or risk losing their spot. This seems to be the case with the new generation of vehicles as many automakers have been turning toward EVs and hybrids. This shift in the auto industry is primarily due to the ongoing global climate crisis. Governments around the globe have acknowledged this persistent threat and, as such, many have started enacting policies and legislation to help reduce carbon emissions. This brings us to Ram and their EV pickup which they teased over a year ago.
The Ram EV is slated for a 2024 release. Stellantis' CEO Carlos Tavares recently spoke with the financial group Morgan Stanley about the potential features and specs of the all-new all-electric pickup. Tavares stated that his company is gauging consumer interest based on their competitors' EVs to determine the proper course of their own EV. This is a smart move. Stellantis and Ram can prepare the ultimate EV pickup based on what they feel is most important to consumers. About the company's decisions, Taveres said,
"We are preparing the EV pickup trucks for 2024, and we are doing it by adjusting the specs and adjusting the performance in function of what we see coming up from our competitors," said Stellantis CEO Carlos Tavares. "It's a fact that we are coming slightly after them. But it's also a fact that we have the opportunity to adjust the competitiveness and the appeal of our own trucks to what they are doing, which is a competitive game, which is a fantastic situation for the consumer because the real winner of this competition is the consumer."
When they last spoke about the Ram EV, Ram had said that the mile range would be around 500 miles. This is a huge leap as Ford's F-150 Lightning currently gets 300 miles of battery range, and Chevy just announced that their Silverado EV will get 400 miles of battery range. If Ram has the capability, and we're sure they do, consumers will receive the ultimate Ram EV pickup. They just have to wait patiently until 2024.
Come Test Drive a Brand-New Ram at Miami Lakes Automall!
Are you excited about getting a new Ram ? So are we! At * Miami Lakes Automall *, we're more than excited to help our customers find what they're looking for. Check out our new vehicle inventory or browse our quality pre-owned vehicles . We offer suggestions like auto financing to help make paying for a vehicle easier.
If you're in need of service, schedule an online service appointment with our expert technicians. Allow our professional techs to get started on all repairs or maintenance work. Stop by today and see what we can do for you right now.
Photo Credit: Stellantis
Previous Post The Ram 2500 is One of the Best Heavy-Duty Pickups of 2022 Next Post Amazon to Buy Thousands of Electric Ram ProMaster Vans