The Ram 2500 is One of the Best Heavy-Duty Pickups of 2022 – Miami Lakes Automall Ram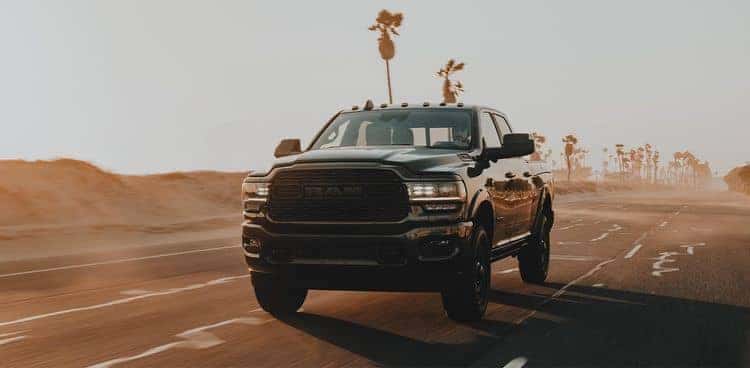 Ram has received a lot of praise for its 2022 Ram 1500 . The light-duty pickup has made headlines given its capability, toughness, and high-quality interior. Ram has been steadily improving its pickup lineup, but one that isn't discussed as much is the Ram 2500. The 2022 Ram 2500 is a powerful pickup that increases performance and capability. Thanks to its potent engine variants, this pickup offers consumers impressive towing capacity. It also features a luxurious interior and the latest safety features. Given all this, the 2022 Ram 2500 serves as one of the best heavy-duty pickup trucks of 2022. We'll dive in further to discover just why the Ram 2500 is so great.
Performance
The 2022 Ram 2500 comes available with two engine choices: a 6.4L Hemi V8 and a 6.7L Hemi turbo diesel I6 engine. The 6.4L comes standard and is capable of 410 horsepower and 420lb-ft of torque. The 6.7L is optional and is capable of 370 horsepower and 850lb-ft of torque. For the consumer who needs the best-in-class horsepower and torque, there's no other choice like the Ram 2500. The Hemi V8 pairs with an 8-speed automatic transmission that is precise. It offers 17,540 pounds of towing capability and 4,010 pounds of payload.
Equipped with the diesel I6, Ram 2500 owners can expect up to 20,000 pounds of towing capacity and 3,160 pounds of payload. This turbo-diesel engine utilizes a multirange 6-speed automatic transmission that features optimized gear ratios. Depending on their needs, a Ram 2500 owner can opt for the V8 or I6. If acceleration is more important than towing capacity, the V8 may be the most optimal choice. This full range of capability is what makes the 2022 Ram 2500 so versatile.
Interior
Aside from the performance and capability of the 2022 Ram 2500, the pickup also offers a comfortable and luxurious interior cabin. Owners will note a 900-watt Premium Audio system that plays through 17 high-quality speakers. With acoustic glass and active noise cancellation, listening to music becomes a studio experience. There's also a huge touchscreen at the center of the dashboard. It features a user-friendly menu that's compatible with Apple CarPlay and Android Auto.
For safety, the Ram 2500 offers adaptive forward lighting, 15-degree turning headlights, and a 360-degree surround-view camera system. There's also front and rear park assist, lane departure warnings, and forward-collision warnings.
The 2022 Ram 2500 starts at $37,050 (plus destination fee). There are several trims that scale in price and features. The highest trim, the 2500 Limited, comes in at $64,985 (plus destination fee). For consumers looking for a relatively affordable and powerful pickup, the 2022 Ram 2500 serves as the optimal choice.
Come Test Drive a Brand-New Ram at Miami Lakes Automall!
Are you excited about getting a new Ram ? So are we! At * Miami Lakes Automall *, we're more than excited to help our customers find what they're looking for. Check out our new vehicle inventory or browse our quality pre-owned vehicles . We offer suggestions like auto financing to help make paying for a vehicle easier.
If you're in need of service, schedule an online service appointment with our expert technicians. Allow our professional techs to get started on all repairs or maintenance work. Stop by today and see what we can do for you right now.
Photo Credit: Ram
Previous Post Comparing the 2022 Ram 1500 vs the 2021 Ford F-150, Which has the Nicer Interior? Next Post Ram EV Sees Adjustments Ahead of 2024 Debut