2021 Ram 1500 Ranks First Among Light-Duty Pickups in New APEAL Study – Miami Lakes Automall Ram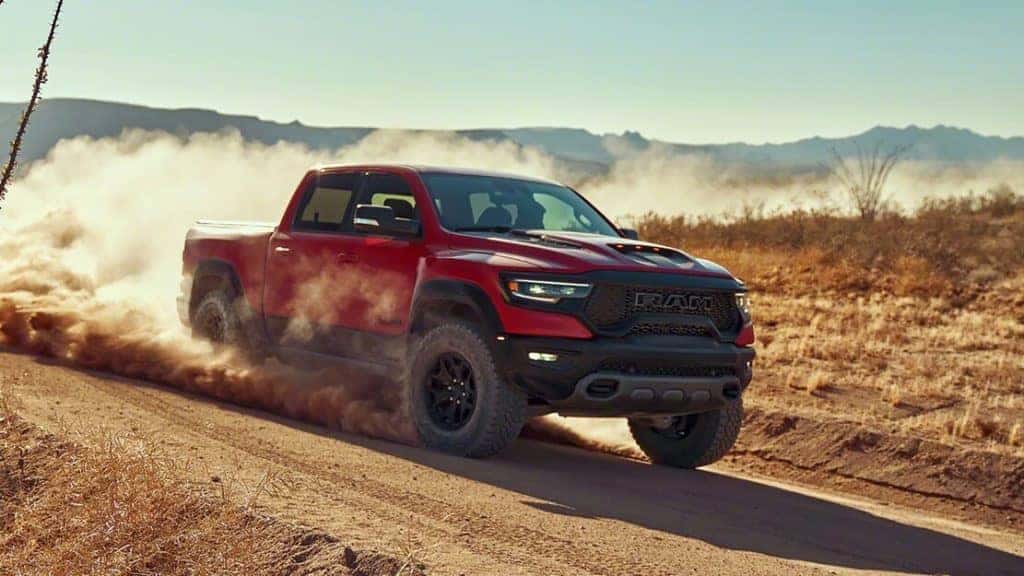 Ram has earned yet another accolade for its Ram 1500 pickup . According to the J.D. Power 2021 Automotive Performance Execution and Layout (APEAL) study, the 2021 Ram 1500 ranked first among light-duty pickups. This APEAL study uses consumer sentiment and feedback to gauge which vehicle is more favorable. Overall, the Dodge brand managed to rank first for the second year in a row. For Ram, the automaker took second place, also for the second year in a row. 2021 has been a great year for both automakers. Ram has seen much success with its Ram 1500 with several package options and trims being released like the 2022 Ram 1500 Backcountry . With consumer satisfaction at its highest, the automaker looks to continue to enjoy its success.
Ram 1500 Ranks First Among Pickups
According to the 2021 APEAL study, the 2021 Ram 1500 ranked first among light-duty pickups. The high-performing pickup has dominated markets for a while now. In 2020 the pickup earned the same first-place ranking, thus solidifying it as an optimal pickup truck. The APEAL study gauges consumer satisfaction by looking at feedback during the first three months of ownership. Vehicle attributes like seating comfort, throttle response, and other key characteristics make up a score based on a 1,000 point scale. About their market success, the Stellantis Head of Customer Experience North America Mark Champine said,
"I said last year that we would keep the throttle wide open, and these various results demonstrate our continuing resolve to do so," said Mark Champine. "We remain on a mission to do better for our customers, and we know we have more work to do."

Mark Champine, Stellantis Head of Customer Experience North America
The APEAL study aggregates all the characteristics of each nominated vehicle and gives each a score out of 1,000. For the 2021 Ram 1500, the APEAL score totaled 881. This score was 10 points higher than the 2020 APEAL study which means Ram has managed to raise and solidify the Ram 1500's status as a great pickup to own. Along with the APEAL score, Ram as a brand managed to place second within the automotive industry. This was a step up from last year as the automaker had placed third among mass markets brands.
The 2021 Ram 1500 has earned Ram a spot among the best automotive companies. The tough pickup managed to raise the automaker to the highest echelons with its high performance, tough durability, and iconic look. The Ram 1500 will continue to play a dominating role within the pickup truck sphere. As automakers move toward electric vehicles, we'll have to see how consumer satisfaction and sentiment react to changes. It seems automakers have been split between moving toward new innovations like with Tesla's Cybertruck and keeping to traditional aspects like with Ford's F-150 Lightning. Either way, the consumers will have the power to choose. We will be looking forward to the 2022 APEAL study and its findings.
Come Test Drive a Brand-New Ram at Miami Lakes Automall!
Are you excited about getting a new Ram 1500 ? So are we! At * Miami Lakes Automall *, we're more than excited to help our customers find what they're looking for. Check out our new vehicle inventory or browse our quality pre-owned vehicles . We offer suggestions like auto financing to help make paying for a vehicle easier.
If you're in need of service, schedule an online service appointment with our expert technicians. Allow our professional techs to get started on all repairs or maintenance work. Stop by today and see what we can do for you right now.
Photo Credit: Ram
Previous Post 2022 Ram ProMaster Van Looks to be a Strong Competitor as a Transit Vehicle Next Post Ram Unveils Ram 1500 TRX Ignition, Longhorn SouthFork, and Ram 1500 (RAM)RED