Amazon to Buy Thousands of Electric Ram ProMaster Vans – Miami Lakes Automall Ram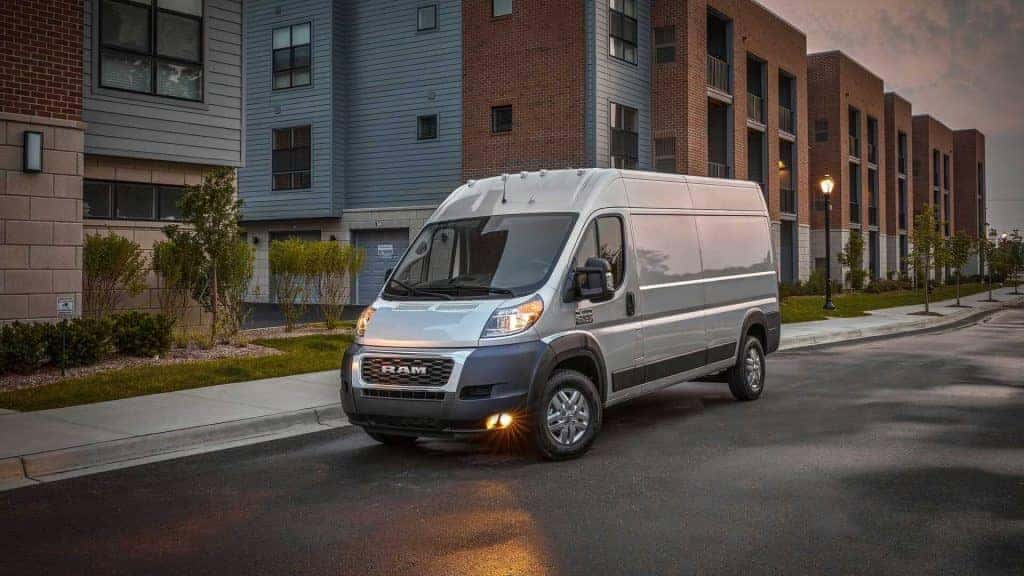 Ram will be entering a purchase agreement with the e-commerce giant Amazon. According to information supplied by the online publication Inside EVs, Ram will be supplying Amazon with thousands of electric Ram ProMaster vans every year starting in 2024. Although Ram has not yet produced an electric ProMaster van, like many other automakers, it has been shifting its focus toward the blooming EV sector. Ram recently announced its plans for an electric Ram pickup , so we'll have to keep our ears open for more information. This news about electric ProMasters is promising, however. Ram's ProMaster vans have been updated for the 2022 model year , so they will serve as a good base for electrification. We'll dive in further and see exactly what Ram plans to do in conjunction with Amazon.
Ram Partners with Amazon for Delivery Trucks
According to the online publication Inside EVs, Ram will be entering into a purchasing agreement with Amazon for electric Ram ProMaster Vans. As per the agreement, Amazon will be buying electric Ram ProMaster vans every year, starting in 2024. For many years, Amazon has been a dominating force in the e-commerce business. As demand for goods increases, so does the need for drivers and delivery vehicles. With the ongoing global climate crisis, however, many automakers have been looking toward electric vehicles as a way to reduce carbon emissions. If Ram is able to supply electric ProMaster vans to Amazon, this will greatly reduce overall carbon emissions. Inside EVs was able to find a very apt comment about the overall agreement. It reads,
"As part of a separate agreement with Stellantis, Amazon will be the first commercial customer for Stellantis' new Ram ProMaster Battery Electric Vehicle launching in 2023. Stellantis, with input from Amazon, designed the vehicle with unique last-mile delivery features and Amazon will deploy the vehicle to routes across the United States. Building on the current relationship and as part of the long-term agreement, Stellantis and Amazon will be putting thousands of BEV ProMasters on the road every year."
This will be a great opportunity for Stellantis and Ram. The upcoming ProMaster van will be the brand's first all-electric model. It is set to debut in the second half of 2023 as a rival to Ford's E-Transit. Stellantis has not yet revealed any information about the electric ProMaster, but it will be based on the 2022 Ram ProMaster. Amazon will also equip the electric delivery vans with cloud computing services and in-car dashboard software. We'll be waiting for more information, but so far this is exciting news for Ram.
Come Test Drive a Brand-New Ram at Miami Lakes Automall!
Are you excited about getting a new Ram ? So are we! At * Miami Lakes Automall *, we're more than excited to help our customers find what they're looking for. Check out our new vehicle inventory or browse our quality pre-owned vehicles . We offer suggestions like auto financing to help make paying for a vehicle easier.
If you're in need of service, schedule an online service appointment with our expert technicians. Allow our professional techs to get started on all repairs or maintenance work. Stop by today and see what we can do for you right now.
Photo Credit: Stellantis
Previous Post Ram EV Sees Adjustments Ahead of 2024 Debut Next Post All-New Ram EV Sees Potential Name, 'Ram Revolution'