All-New Ram EV Sees Potential Name, 'Ram Revolution' – Miami Lakes Automall Ram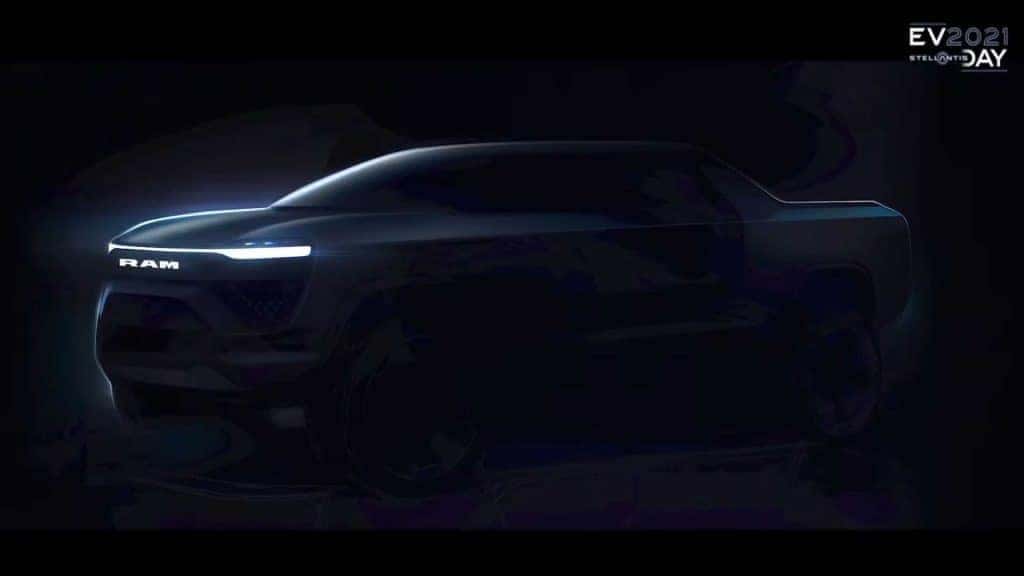 Stellantis recently filed a trademark application for the name Ram Revolution. This comes as huge news for the automaker as it has been turning its attention toward EVs. Just recently Stellantis stated that it was investing as much as $34 billion into its development and software. Now, as computer-generated images make their way across the internet, many are hoping the news revolves around the all-new all-electric Ram EV . Based on the trademark application, many are assuming that this will be the name for the next-generation electric Ram pickup. It makes sense given Stellantis' recent statement about starting work on an EV pickup. The automaker was able to disclose a launch date of 2024 for the EV pickup but for now, just the name is enough to satisfy consumers. We'll be looking at additional information about the Ram EV, but Ram fans will certainly want to stay tuned as Stellantis has stated that it will be offering a more powerful alternative to the Ford F-150 Lightning and Tesla Cybertruck.
Will the Ram EV be called the Ram Revolution?
Ram's parent company Stellantis recently filed a trademark application with the United States Patent Trademark Office. The application was filed in January of 2022 and it was for the name Ram Revolution. According to the online publication Autoblog, this trademark request applied specifically to passenger truck names. Given Stellantis' approach to EVs and all the teaser images of the Ram EV pickup, it's very likely that this will be the name used for the Ram EV.
The all-new all-electric Ram pickup first made an appearance at Stellantis' EV Day in 2021. The electric pickup was only a computer-generated image, but it still evoked a sense of hope for the future of pickups. Stellantis knows that it will have to compete with Ford and Tesla. Although these competitors have got a headstart on the EV pickup sector, it offers Stellantis a chance to fine-tune their own EV pickup. About the upcoming Ram EV, Ram's senior brand marketing manager Carl Lally said,
"What we've heard from our consumers is that they're not looking for a compromised truck solution, so really, some of the core attributes that we communicate to our customers about our trucks, the capability and the durability, those aren't going to change, I think, as you look forward to an EV-oriented truck product."
Stellantis is making sure to take advantage of the time it has. The Ram EV is set to debut in 2024, so the automaker still has time to enhance and improve its pickup. Stellantis has already started hyping up its pickup stating that the Ram EV will offer 500 miles of battery range. This range is currently unheard of, but as time progresses, automakers may figure out a feasible way to make it happen. We hope to see more of the Ram EV but for now, the Ram Revolution has a nice ring to it.
Come Test Drive a Brand-New Ram at Miami Lakes Automall!
Are you excited about getting a new Ram ? So are we! At * Miami Lakes Automall *, we're more than excited to help our customers find what they're looking for. Check out our new vehicle inventory or browse our quality pre-owned vehicles . We offer suggestions like auto financing to help make paying for a vehicle easier.
If you're in need of service, schedule an online service appointment with our expert technicians. Allow our professional techs to get started on all repairs or maintenance work. Stop by today and see what we can do for you right now.
Photo Credit: Stellantis
Previous Post Amazon to Buy Thousands of Electric Ram ProMaster Vans Next Post A Look at the Ram 2500 Power Wagon's Best Features