Stellantis Looking to Invest in Software Development – Miami Lakes Automall Ram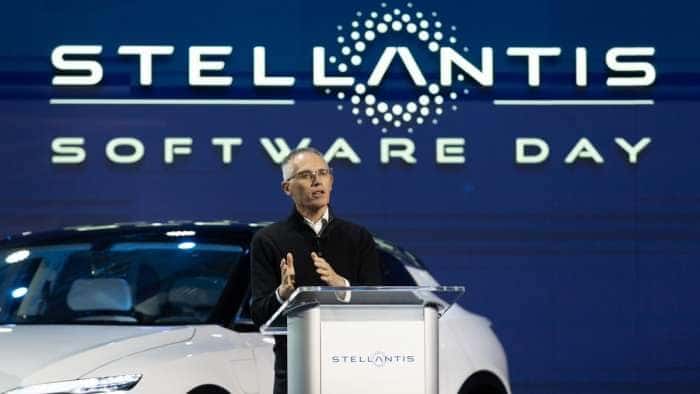 Stellantis will be focusing its efforts on software development and subscription services. The automaker conglomerate who owns Ram, Jeep, Dodge, and Chrysler will be following in the footsteps of other automakers with services like navigation and entertainment. Stellantis CEO Carlos Tavares recently spoke during Stellantis' Software Day event. There, Tavares outlined Stellantis' future plans concerning connectivity and electric and autonomous vehicles. According to Tavares, Stellantis plans to invest about $34 billion to speed up its software and electrification development through 2025. There have been rumors about an electric Ram pickup in the works, but this investment will boost Stellantis' capacities. The automaker wants to have 34 million vehicles that are connected and able to receive over-the-air updates by 2030.
Stellantis Eyeing New Development and Software
Stellantis is aiming for a revamp of its software services. During a Software Day event, Stellantis CEO Carlos Tavares spoke about the company's future plans. Stellantis wants to invest $34 billion to speed up its software and electrification development. The automaker wants to increase their growth by hiring new software engineers. The goal is to have 4,500 software engineers globally by 2024. Stellantis also plans to build a software academy so that the company can continue to update training and also retrain those already working for the company. About their efforts, Tavares said,
"Our electrification and software strategies will support the shift to become a sustainable mobility tech company to lead the pack, leveraging the associated business growth with over-the-air features and services and delivering the best experience to our customers," said Carlos Tavares. "With the three all-new, AI-powered, technology platforms to arrive in 2024, deployed across the four STLA vehicle platforms, we will leverage the speed and agility associated with the decoupling of hardware and software cycles."
Stellantis has high hopes for the future. The company wants to invest in three new AI-powered platforms that will be used in 2024. These are called STLA Brain, STLA SmartCockpit, and STLA AutoDrive. These platforms are expected to transform how drivers connect with vehicles.
New Partnerships and Improved Connectivity
Stellantis will also be partnering with several companies including BMW, Foxconn, and Waymo. These new partnerships will help the automaker accelerate its investments into autonomous vehicles and connectivity. What this means is that consumers will have more conveniences than ever before. Improving connectivity will enable over-the-air updates which can consistently update vehicle software like fuel mileage or even horsepower. This saves both the driver and the company money and time as they won't have to come in for service.
Stellantis' new platforms will also make AI-based applications like navigation, voice assistance, and subscription services easier and more manageable. Entertainment will also improve as parents will have greater access to the latest movies to keep their children entertained during long drives. Stellantis wants to improve how drivers interact with their vehicles. This step toward software development will launch the company into a higher echelon. We'll have to see where Stellantis goes from here, but their future is certainly looking bright.
Come Test Drive a Brand-New Ram at Miami Lakes Automall!
Are you excited about getting a new Ram ? So are we! At * Miami Lakes Automall *, we're more than excited to help our customers find what they're looking for. Check out our new vehicle inventory or browse our quality pre-owned vehicles . We offer suggestions like auto financing to help make paying for a vehicle easier.
If you're in need of service, schedule an online service appointment with our expert technicians. Allow our professional techs to get started on all repairs or maintenance work. Stop by today and see what we can do for you right now.
Photo Credit: Stellantis
Previous Post Mopar to Offer Consumers Custom Gifts for Holidays Next Post Some of the Best Ram 1500 Mopar Parts and Accessories