Some of the Best Ram 1500 Mopar Parts and Accessories – Miami Lakes Automall Ram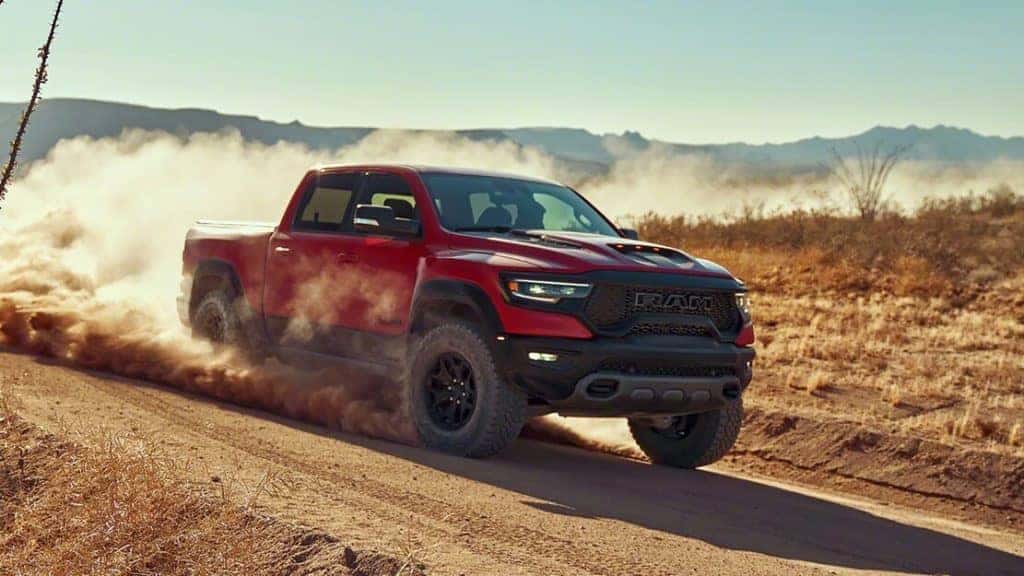 Ram has been enjoying praise for its pickup all across the country. The 2022 Ram 1500 has been recognized as a top-performing pickup truck that is capable, durable, and practical. The pickup was recently recognized as the Top Truck of Texas as well as the top light-duty pickup in a 2021 APEAL Study. Ram has also been working on high-performance trims like the Ram 1500 TRX . Given the quality and high-performance standards of the Ram 1500, we thought we'd take a look at some of the best accessories for the pickup, courtesy of Mopar. These are accessories and parts that enhance the pickup's capabilities. Some are mere convenience features, but overall they're a great selection that any Ram owner would be happy to own.
Mopar Accessories and Parts
Beadlock Capable Wheels
One of the first Mopar parts that would be a great addition to the Ram 1500 is bead-lock capable wheels. These wheels help complete the off-road performance package by increasing the capability and ability of the pickup to better handle off-road terrain. Though it is illegal to drive on public roads with bead-locks on, when going off-road, these wheels help keep the tire attached when air pressure is lowered. This lowered tire pressure can open the way for hazards or debris which can cause the bead to disconnect from the wheel. With these wheels, however, the locking rings keep the bead locked to prevent any accidents.
Heavy Duty Rubber Floor Mats
Another great accessory from Mopar is heavy-duty rubber floor mats. These mats help protect the interior of the Ram 1500 from dirt, debris, and mud. The mats work very well and they provide excellent coverage around the entire cab. They also contour well with the transmission tunnel and floorboards. The rear floor mats also contour well. If going off-roading is a regular thing, Ram 1500 owners will love these protective floor mats.
Rambar with LED Lights
The Ram 1500 gets a sporty look with the Rambar LED lights. The Rambar is easily mounted and it makes it easier to see at night with the lights attached. The Rambar doesn't work with the in-bed storage compartments so owners should take this into consideration. The lights are for off-road use only, but they're very bright so they're perfect for lighting up a trail.
Mopar Performance Intake and Exhaust
The next accessory that comes from Mopar is performance intake and exhaust components. Now, these don't necessarily improve any of the Ram 1500's capabilities or fuel-efficiency, but they do enhance the sound of the 5.7L HEMI V8 engine. These components aren't obnoxiously loud so the neighbors won't complain too much. There's also little drone on the highway so these make a great addition purely for the sound quality.
Mopar Cargo Bed Light Kit
One more great accessory for the Ram 1500 is the Mopar cargo bed light kit. This helps owners immensely when they're searching their truck bed either at night or in poor visibility. The light does away with a need for a flashlight or a smartphone light. The bed light kit may not be the coolest accessory, but it's surely a practical one.
Come Test Drive a Brand-New Ram at Miami Lakes Automall!
Are you excited about getting a new Ram ? So are we! At * Miami Lakes Automall *, we're more than excited to help our customers find what they're looking for. Check out our new vehicle inventory or browse our quality pre-owned vehicles . We offer suggestions like auto financing to help make paying for a vehicle easier.
If you're in need of service, schedule an online service appointment with our expert technicians. Allow our professional techs to get started on all repairs or maintenance work. Stop by today and see what we can do for you right now.
Photo Credit: Ram
Previous Post Stellantis Looking to Invest in Software Development Next Post Is a New Turbo Six-Cylinder Engine in the Works?