Is a New Turbo Six-Cylinder Engine in the Works? – Miami Lakes Automall Ram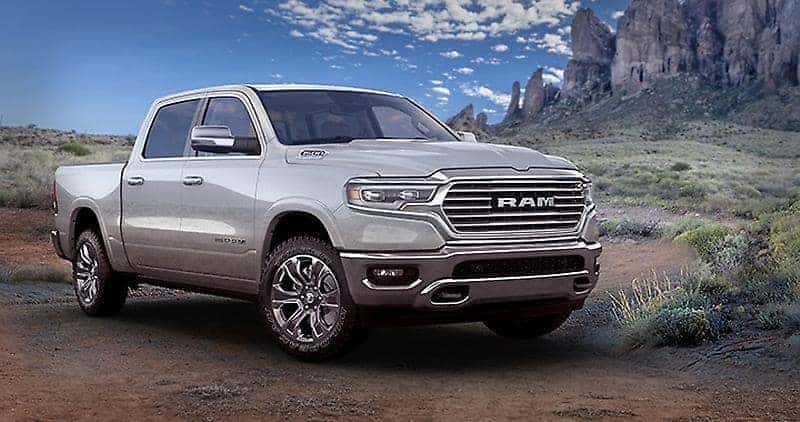 Ram has been enjoying the view from atop its throne. Throughout the year the automaker has been making headlines with its Ram 1500 . Given the capability, durability, and overall ability to get almost any job done, the Ram pickup has rightfully earned its accolades. Some of these include the best light-duty pickup and the Texas Truck of the Year. Now it seems the parent company Stellantis will be aiming for even more recognition. The parent company recently announced its new investment in software. We'll have to wait for more information to confirm the path Stellantis will take, but given a recent press release, we know Stellantis is working on a new engine. According to the release, Stellantis has a 3.0L GMET6 H0 engine listed on its product list. This leads us to believe that the automaker will launch a new competitive engine that may make its way into vehicles like Ram, Jeep, or Dodge. We'll dive a bit further, but this bears great news for the automaker.
New 3.0L H0 Engine in the Works?
According to a recent Stellantis news release, the automaker is working on a new 3.0L turbocharged six-cylinder engine nicknamed the Tornado. The new engine showed up on the product list, but since writing, Stellantis updated the press release to remove any indication of the engine. This may be a way to garner more interest and hype, but from what we've already seen, the new engine went into production on November 22, 2021. The 3.0L GMET6 HO engine will certainly increase the performance of vehicles like the Ram, Jeep, and Dodge. We'll have to wait for confirmation from Stellantis, but this is exciting news.
The new 3.0L turbocharged engine uses the acronym GMET6 which stands for 'Global Medium Engine Turbo 6'. We don't have much information yet, but looking at the patent applications and figures, it seems this new engine will be a straight-6 orientation gasoline-powered engine. It will have a 3.0L displacement but we're still not sure of the power figures. The HO designation may leave clues, however. Most likely it stands for high-output. If this engine was designed for the Ram 1500 or Jeep Grand Cherokee, it will need a lot of power–about 400 horsepower and 500lb-ft of torque. This benchmark has been set by Ford's EcoBoost 3.5L twin-turbo V6 so Stellantis will have to play catch up or offer something even better.
There were other engines mentioned in Stellantis' press release. These included an upgraded 3.6L Pentastar V6 as well as a PHEV version. These bode very well for the automaker, but we'll have to keep our eyes and ears open for more information. The good news is that Ram may further solidify its status as a top pickup with this new engine upgrade. Of course, only time will tell.
Come Test Drive a Brand-New Ram at Miami Lakes Automall!
Are you excited about getting a new Ram ? So are we! At * Miami Lakes Automall *, we're more than excited to help our customers find what they're looking for. Check out our new vehicle inventory or browse our quality pre-owned vehicles . We offer suggestions like auto financing to help make paying for a vehicle easier.
If you're in need of service, schedule an online service appointment with our expert technicians. Allow our professional techs to get started on all repairs or maintenance work. Stop by today and see what we can do for you right now.
Photo Credit: Ram
Previous Post Some of the Best Ram 1500 Mopar Parts and Accessories Next Post Comparing the 2022 Ram 1500 vs the 2021 Ford F-150, Which has the Nicer Interior?