Mopar to Offer Consumers Custom Gifts for Holidays – Miami Lakes Automall Ram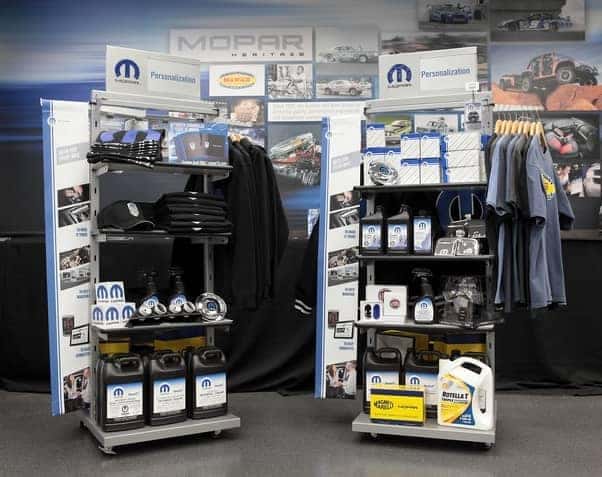 Mopar will be offering consumers a series of gifts and branded merchandise in celebration of the holiday season. Mopar first made its mark in the 1960s offering performance parts for on-road and racing vehicles. Many years later, Mopar is still the world's leading performance parts service provider. Mopar provides service, customer support, and vehicle parts all to help enhance the customer experience and provide support for dealerships around the world. This holiday season, Mopar will be providing Ram consumers merchandise and vehicle-specific equipment. We'll dive into their collection, but from a quick glance, they're got some great options for the Ram enthusiast.
Ram 1500 Collection
For the holiday season, Mopar will be offering various parts and pieces for Ram vehicles. Mopar will be offering consumers the opportunity to purchase a bed step for the Ram 1500 TRX trim. This bed step is priced at $414. It has a load rating of up to 350 pounds and it also features an articulating arm that lowers for easier access to the truck bed. Owners can gently push the arm back into its stored position for easy storing.
Mopar will also be offering consumers a RamBar for the Ram 1500. While the RamBar adds a rugged and sporty design to the pickup, it's also practical and versatile. The RamBar accessory easily mounts to the truck bed using stake pockets. There are also tie-downs for in-bed storage.
Mopar General Collection
Mopar will also be offering consumers general merchandise like branded shirts, sweatshirts, and hoodies. These come available in a variety of styles and sizes for both men and women and they start at $19.95. Other items available from Mopar include a 20-ounce tundra bottle ($28.95), a Mopar ugly holiday sweater ($66.95), a backpack duffel bag ($149.95), and all-weather floor mats ($170). Consumers interested in any of the aforementioned items will be happy to know that Mopar is offering shoppers free holiday shipping for orders more than $75.00. Shoppers simply have to use the code FREEDEC75 at checkout.
Mopar will be making its holiday offer available until December 31, 2021. For those with some Christmas shopping still left to do, this may be the perfect opportunity. Ram enthusiasts and car aficionados will be happy to receive these niche items so make sure to get yours while you can.
Come Test Drive a Brand-New Ram at Miami Lakes Automall!
Are you excited about getting a new Ram ? So are we! At * Miami Lakes Automall *, we're more than excited to help our customers find what they're looking for. Check out our new vehicle inventory or browse our quality pre-owned vehicles . We offer suggestions like auto financing to help make paying for a vehicle easier.
If you're in need of service, schedule an online service appointment with our expert technicians. Allow our professional techs to get started on all repairs or maintenance work. Stop by today and see what we can do for you right now.
Photo Credit: Stellantis
Previous Post Series of Changes to Come for 2022 Ram Models Next Post Stellantis Looking to Invest in Software Development