Ram Shares More About Upcoming Ram EV – Miami Lakes Automall Ram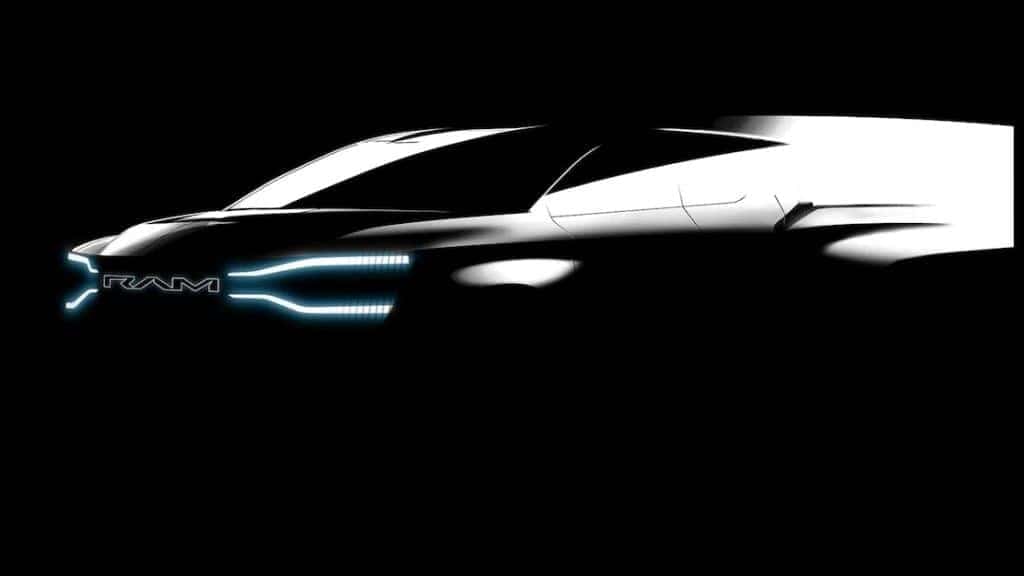 As of late, Ram has been busy teasing the upcoming all-electric Ram EV . The automaker has teased the name Ram Revolution , but besides the fitting name, there has not been much information about the automaker's first EV. We do know that the electric Ram pickup is slated for a 2024 release date. We also know that Stellantis CEO Carlos Tavares has stated that the Ram EV will feature powerful capabilities and an impressive battery range. Given the long road ahead, Ram can really focus on the essentials of what constitutes a Ram EV. Stellantis has also been investing in software development, so it's likely this will make its way into the pickup. Tavares recently spoke recently about his visions for the electric pickup, so we'll go over them and what that means for those looking forward to the 2024 Ram EV .
Stellantis CEO Speaks on Ram EV Vision
In the midst of a zero-carbon emission revolution, many automakers have been considering how they can best present their own version of an electric vehicle. Although best known for their gas-powered Ram 1500, faced with the goal of reducing global emissions, Ram has decided to take all that they know about pickup trucks, and create the perfect EV pickup. Thus is born the Ram EV, or Ram Revolution (we like the latter).
Stellantis CEO Carlos Tavares recently spoke about the Ram EV in Amsterdam. Tavares showcased the outline of the Ram EV and presented the vision his team was working toward. Sketches of the upcoming EV pickup showed the Ram EV with modern and sleek aerodynamic lines. On the tailgate, the words Ram could be seen in the center with red lights sprawling along the sides and across the top. Tavares said that although the Ram EV will be arriving late to the market, its performance packages along with its time to charge and battery range would make up for the tardiness.
Not much is currently known about the 2024 Ram EV, but from what we've heard it promises to be strong and competitive. Based on the sketches, it seems like the electric pickup will resemble the Silverado EV with a futuristic design rather than the conventional truck design seen with the F-150 Lightning. Ram has also promised to equip the Ram EV with a range extender, so we'll have to stay tuned to learn all about the all-electric pickup.
Come Test Drive a Brand-New Ram at Miami Lakes Automall!
Are you excited about getting a new Ram ? So are we! At * Miami Lakes Automall *, we're more than excited to help our customers find what they're looking for. Check out our new vehicle inventory or browse our quality pre-owned vehicles . We offer suggestions like auto financing to help make paying for a vehicle easier.
If you're in need of service, schedule an online service appointment with our expert technicians. Allow our professional techs to get started on all repairs or maintenance work. Stop by today and see what we can do for you right now.
Photo Credit: Stellantis
Previous Post Ram 1500 EV to Feature a Range Extender Next Post Ram Unveils All-New 2023 ProMaster Van