GM Announces Next-Generation 2023 Chevrolet Montana – Miami Lakes Automall Ram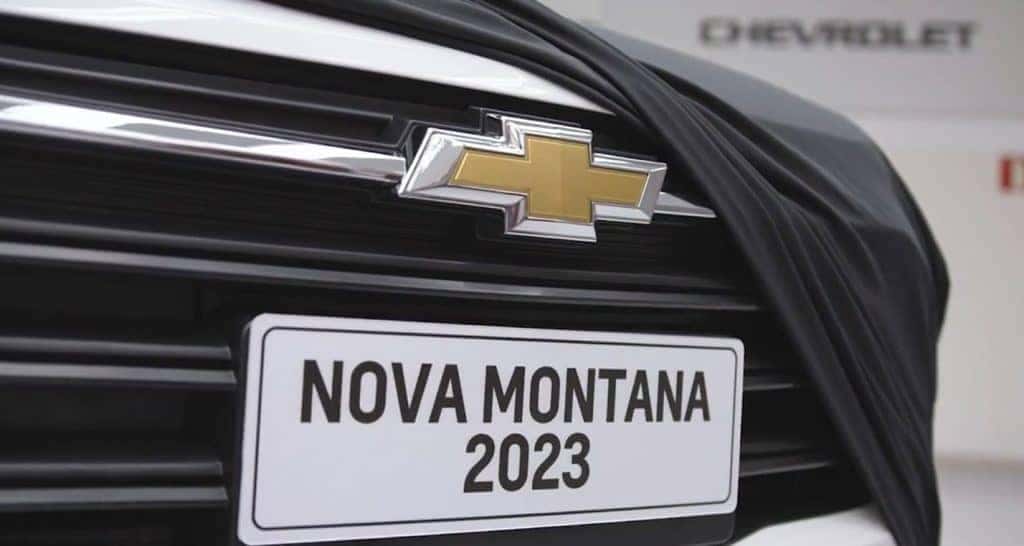 General Motors (GM) recently announced that the next-generation Chevrolet Montana will arrive in the South American market in 2023. This news comes after several months of silence which may have been due to the ongoing chip shortage. Although this shortage has made it tough for many automakers to produce vehicles, Chevrolet has still been working on producing electric vehicles like the all-new Chevy Equinox EV . In addition to the Equinox EV, Chevy has also been working on an electric pickup, the Chevy Silverado EV. For now, we'll focus on the upcoming Chevy Montana as it has been long overdue.
Chevrolet Montana to Arrive in 2023
According to General Motors (GM), the all-new 2023 Chevrolet Montana will soon arrive in South American markets. This announcement comes after a months-long hiatus in which there was no news of the compact pickup. Thankfully, the 2023 Montana has begun production and it will hopefully arrive in the first quarter of 2023. The next-generation pickup will be built at the GM São Caetano do Sul plant in Brazil. There the pickup will see a new redesign with a larger body size and a renovated interior. Although not much has been shown of the pickup, the President of GM South America Santiago Chamorro said,
"New Montana will surprise the market with several innovations, starting with intelligent design," said Santiago Chamorro. "The cabin makes better use of the interior space to offer more comfort to occupants while the bed will debut technologies that provide even greater versatility," he added.
The 2023 Chevrolet Montana will see a new redesign that will improve upon the previous generation. According to Chamorro, the compact pickup will first arrive in Brazil and then become available in other South American countries. This debut will set a new precedent for the brand. For those interested, teaser images have been shown that highlight the Montana's new grille. There will also be a web series to share the final stages of development. This series can be found on GM'S South America LinkedIn page. For now, we'll be waiting for more information about the next-generation 2023 Chevy Montana.
Come Test Drive a Brand-New Chevy at Miami Lakes Automall!
Are you excited about getting a new Chevy? So are we! At * Miami Lakes Automall *, we're more than excited to help our customers find what they're looking for. Check out our new vehicle inventory or browse our quality pre-owned vehicles . We offer suggestions like auto financing to help make paying for a vehicle easier.
If you're in need of service, schedule an online service appointment with our expert technicians. Allow our professional techs to get started on all repairs or maintenance work. Stop by today and see what we can do for you right now.
Photo Credit: Chevrolet
Previous Post What We Know About the 2024 Ram EV Thus Far Next Post What Will the All-New All-Electric 2024 Ram EV Look Like?