Mitsubishi Motors NA Continues Its CUV Program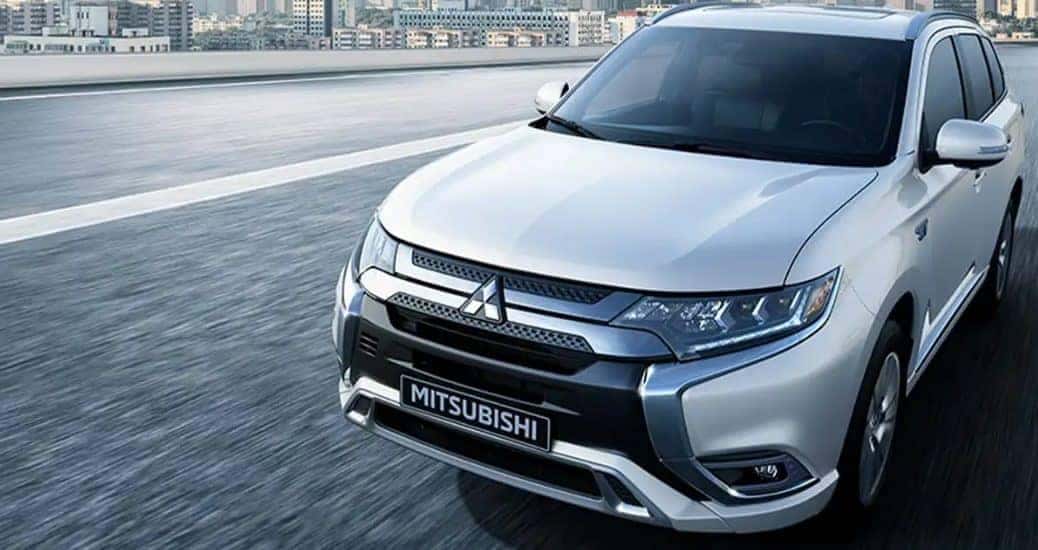 Mitsubishi Motors North America (MMNA) started a new community program back in 2019 called the "Small Batch – Big Impact" initiative. More than a simple marketing campaign, Mitsubishi Motors got involved with community organizations and non-profit charities to help them in their missions and helping out the local community they serve. Throughout 2020, MMNA gave to multiple charities and donated one of their models, produced specifically for the "small batch" part of the initiative, to several foundations. This act quickly became known as MMNA's Community Utility Vehicle (CUV) Program, and the latest generous act is a donation of a Mitsubishi Outlander Plug-in Hybrid Electric Vehicle (PHEV) to Middle Tennessee-based nonprofit organization Charis Health Center for six months.
"The Community Utility Vehicle Program amplifies the outreach and impact of small, community nonprofits in a way that only Mitsubishi Motors uniquely can – through loans of efficient, reliable, versatile vehicles…The partnership with Charis Health Center is the latest example of our commitment to safer, healthier communities across the country and at home in Middle Tennessee." – MMNA Chief Operating Officer Mark Chaffin
The Charis Health Center is a health center for the uninsured in Mt. Juliet, Tennessee. Operated by a small staff and group of dedicated volunteers working together from two clinic locations, the Charis Health Center can benefit from the use of a plug-in hybrid SUV. Not only can the Mitsubishi Outlander PHEV offer 24-miles of all-electric range, not needing to gas up between transporting items and medication between clinics, but the Super All-Wheel Control all-wheel drive will help handle all sorts of road conditions. Not only this but the onboard 120-volt outlet in the Outlander PHEV can help power portable medical freezers. Charis can use these to help COVID vaccines and other temperature-sensitive medication.
This isn't the first act by MMNA to help those in the city of Tennessee . In fact, during the first phase of the Coronavirus, Tennessee was hit by a couple of tornados and horrible storms. Those in Middle Tennessee were in dire need of help, and the Nashville-based Community Resource Center (CRC) went to work. Cooperating with over 100 nonprofit agencies in Middle Tennessee and provides them with new household goods, bedding, kitchenware, cleaning supplies, clothing, and personal hygiene items, the CRC needed as much help as it could get. Having recently moved its manufacturing plant from California to Tennessee, Mitsubishi Motors did the right thing by providing the CRC with a 2020 Mitsubishi Outlander PHEV to help with transporting all those items.
Throughout the year, Mitsubishi Motors also used the Small Batch – Big Impact CUV Program to donate a 2020 Mitsubishi Eclipse Cross to the Goodie Two Shoes Foundation . Another charity, Goodie Two Shoes provides disadvantaged children with many essential items required for good health and positive development. Mitsubishi Motors has also been returning to some of its racing roots with "Record the Journey", a non-profit military veteran organization that helps military veterans transition back into civilian life and cope. Mitsubishi Motors donated a Mitsubishi Outlander PHEV to RTJ for the 2020 Rebelle Rally – the longest all-female racing event in the lower 48 states – and won.As Mitsubishi Motors continues to help out its community, you can also help support Mitsubishi. Come to Miami Lakes Automall and buy a new Mitsubishi Motors vehicle today.
Photo Source/Copyright: Mitsubishi Motors
Previous Post 2021 AutoPacific VSAs Award Mitsubishi Eclipse Cross Next Post 2022 Mitsubishi Outlander Setting a New Standard for SUVs