2021 AutoPacific VSAs Award Mitsubishi Eclipse Cross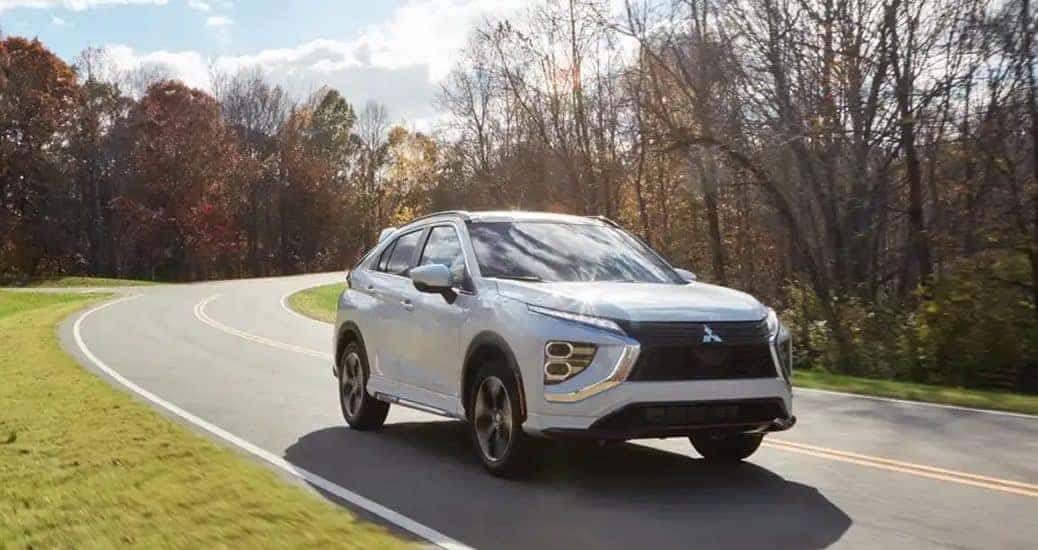 With half of 2021 already over, automakers are gearing up for the 2022 model year, already releasing new models and updated features. Mitsubishi Motors had us all in the dark for a while there, but after a shareholder meeting in late June 2021, Mitsubishi discussed its future plans in electric vehicle development . Recently this year, the automaker released the all-new redesigned 2022 Mitsubishi Outlander SUV, bringing its sales up and growing the brand's popularity. The Mitsubishi Eclipse Cross, skipping a year, has also been revamped for 2022, but the 2020 model had enough spunk to win an award from AutoPacific during the 2021 AutoPacific Vehicle Satisfaction Awards.
Mitsubishi Motors has been going through some changes over the last few years, with talk of a new vehicle soon to replace the aging Outlander PHEV, the automaker's popular plug-in hybrid SUV. Recently, Mitsubishi announced that a new model will not only replace the Outlander PHEV but will also replace the Mitsubishi Outlander as the flagship of the brand. The new face of Mitsubishi Motors will be an Eclipse Cross plug-in hybrid crossover. The new award from AutoPacific is just another plus for the automaker and the sporty crossover model.
AutoPacific is a trusted name by many automakers, known for its future-oriented automotive marketing research, AutoPacific tends to consult many automotive brands. Consumers also trust AutoPacific to provide them with up-to-date information on the latest and newest vehicles in the market. When looking for a new vehicle, consumers look for reviews to help guide them, and "Best of" lists and awards help highlight the best of the best. The 2021 AutoPacific Vehicle Satisfaction Awards measures owner satisfaction across 36 individual vehicle attributes, covering traits such as driving performance, features, usability, seating comfort, and interior design. Mitsubishi scored at the top of the compact crossover SUV segment, earning higher marks in 32 of the 36 measured attributes. AutoPacific praised the Mitsubishi Eclipse Cross for its safety features and its success over competing models, the Jeep Compass, Hyundai Tucson, and Subaru Crosstrek.
"We strive to ensure Mitsubishi vehicles exceed the expectations of the most important critics…our owners…To obtain top-in-class satisfaction marks from our Mitsubishi Eclipse Cross family of owners reinforces that we are delivering performance, design and safety that is changing the way consumers view the brand and its new, redesigned lineup of vehicles." – Cason Grover, Director of Product Planning, MMNA
The 2021 AutoPacific Vehicle Satisfaction Awards has been going on for 25 years, and now that Mitsubishi Motors is changing things up, starting with a new look for its 2022 lineup, winning this award is a great way to start. Also praised by AutoPacific, the available 2022 Mitsubishi Eclipse Cross is already doing well, having received a 5-Star Overall Safety Rating from the National Highway Traffic Safety Administration (NHTSA). Making forward collision mitigation and lane departure warning as a standard, and making blind-spot warning with lane change assist and rear cross traffic alert available on half of the lineup, the crossover is already a strong contender.You can find your 2022 Mitsubishi Eclipse Cross at Miami Lakes Automall Mitsubishi .
Photo Source/Copyright: Mitsubishi
Previous Post Mitsubishi Attracts New Business with 2022 Outlander Next Post Mitsubishi Motors NA Continues Its CUV Program