NHTSA Gives 2022 Mitsubishi Eclipse Cross Five Stars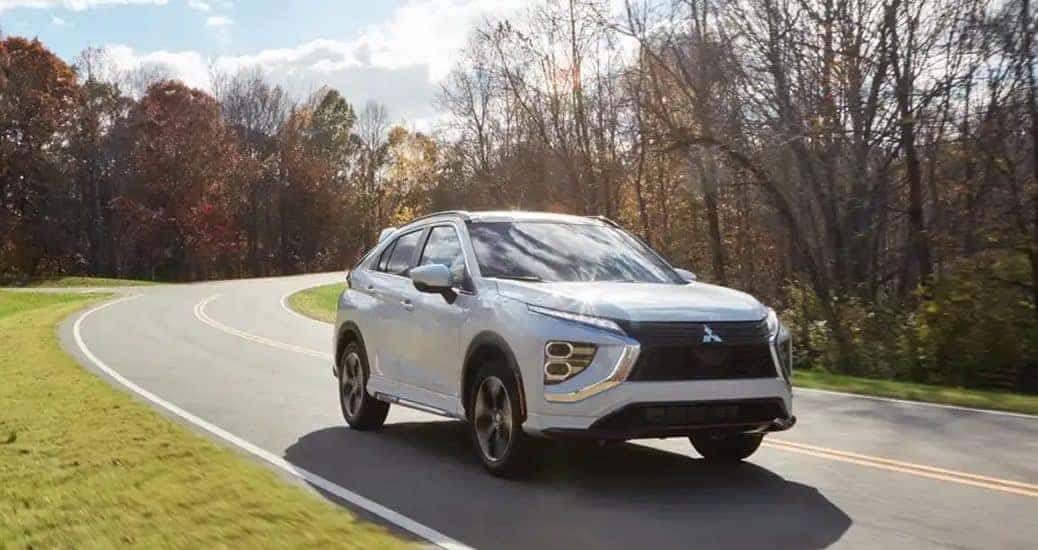 Mitsubishi Motors has been trying to find itself as of late. If any automaker ever went soul-searching this year, it's definitely the automaker from the land of the red sun. Over the past few years, Mitsubishi joined Renault and Nissan to form the Renault-Nissan-Mitsubishi Alliance, has released two plug-in hybrid electric vehicle (PHEV) concepts in 2019 that never went anywhere, and the latest news is talks about two models being produced by Renault, for Mitsubishi Motors, to help the automaker secure certain regions of the European market. In the midst of it all, an Eclipse Cross PHEV is on the horizon – but before we get to that, the newly redesigned 2022 Eclipse Cross is making noise in the department of safety.
"We work every day to design, engineer and build safe and reliable vehicles, as proven by this 5-Star safety rating recognition by NHTSA for the 2022 Eclipse Cross…The 2022 Eclipse Cross offers consumers fresh styling, updated technology and connectivity and stirring performance, as well as top-level quality and safety scores." – Cason Grover, director, product planning, MMNA
Back up, he said the NHTSA, correct? As in the National Highway Traffic Safety Administration? Wow, not that is something to be proud about. Like the Insurance Institute for Highway Safety (IIHS), the NHTSA isn't just a trusted organization when it comes to testing the safety of automobiles – the NHTSA is more like the gatekeeper. Not even the ABC/Google Waymo self-driving autonomous vehicle has been able to make it past the 75 different auto safety standards the NHTSA requires before a vehicle can be legally made available to the public and drive on public roads. These standards are based on the assumption that a human driver is behind the wheel, opening up a chance of human error, slow reaction time, etc., but the advanced safety features available today are also given consideration.
Every year, the NHTSA runs for all kinds of makes and models every year to evaluate a vehicle's crashworthiness. In other words, how well a vehicle can handle the impact of a crash. This usually comes down to whether or not the vehicle can keep the driver and passengers safe in the event of an auto incident. The major tests the NHTSA covers are a Frontal Crash Test Scenario, Side Barrier Crash Test Scenario, Side Pole Crash Test Scenario, and Rollover Resistance Test Scenario. Like the IIHS, the NHTSA also looks for advanced safety features that can help mitigate or lessen the chance of an auto incident. These are advanced auto features like Forward Collision Warning, Lane Departure Warning, and Automatic Emergency Braking.
The 2022 Mitsubishi Eclipse Cross offers a variety of advanced safety features across the lineup. Available safety features include a blind-spot warning system, lane change assist, rear cross-traffic alerts, automatic high beams, forward collision mitigation, lane departure warning, and adaptive cruise control. Mitsubishi Motors is also known for adding its own form of 4×4 system to today's vehicles, known as Mitsubishi's patented Super All-Wheel Control. Whether the consumer chooses this drivetrain or the default front-wheel drive (FWD), both scored high on the side-crash ratings and the driver- and passenger-side frontal-crash tests to receive an overall 5-star safety rating.Every 2022 Eclipse Cross includes an array of standard advanced driver assistance systems for every trim level. Starting at $23,395 (plus destination fee), the Mitsubishi Eclipse Cross is also very affordable. You can find yours today at Miami Lakes Automall Mitsubishi .
Photo Source/Copyright: Mitsubishi Motors
Previous Post Mitsubishi Motors Introduces New Flagship PHEV Next Post Mitsubishi Attracts New Business with 2022 Outlander