Mitsubishi Attracts New Business with 2022 Outlander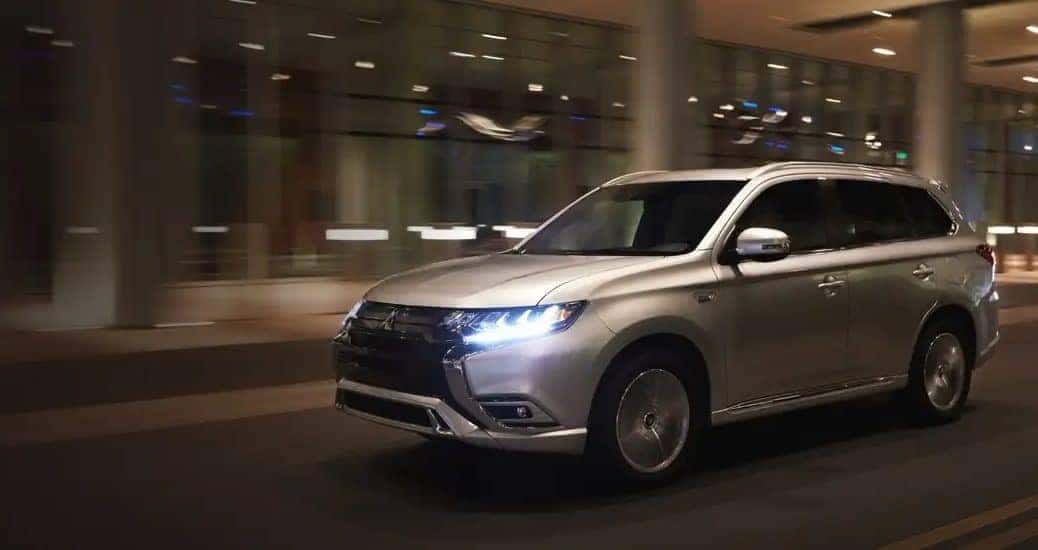 At the end of June 2021, Mitsubishi Motors held a shareholders meeting to talk about the future of the company and upcoming models. Even with the power of the Renault-Nissan-Mitsubishi Alliance, 2020 hit everyone in the industry hard, and it may have forced Mitsubishi to leave some concepts on the cutting room floor. We're talking about the Engelberg Tourer and Mi-Tech concepts, originally set to replace the aging Outlander PHEV. Instead, making it clear that the future of the automaker lies within plug-in hybrids and electric vehicle (EV) technology, Mitsubishi chose a new flagship model – the upcoming Mitsubishi Eclipse Cross PHEV. Before it arrives, the newly redesigned 2022 Mitsubishi Outlander is pulling Mitsubishi Motors out of the wreckage.
Redesigned for 2022, the Mitsubishi Outlander comes with a new platform, new design, and new tech to change the way consumers look at this SUV. When the semiconductor chip shortage started to affect the auto industry, many automakers had to choose between temporarily retiring more advanced features and production. Instead of using up resources for a limited production, new consumer incentives and advertising for Mitsubishi Motors increased instead with the money that would usually go towards production. This boosted the profitability of the automaker when the 2022 Mitsubishi Outlander came out in April, selling 6,954 units in the second quarter of 2021, double that of 2020.
Bringing in new, higher-income consumers, the new 2022 Outlander is still powered by a 2.5-liter four-cylinder engine, but rides on a new platform. Available with large 20-inch wheels, all trims come available with Super All-Wheel Control, a 4×4 system by Mitsubishi designed to handle multiple kinds of terrain and road conditions. This is the same system used during the Rebelle Rally races Mitsubishi vehicles have been involved in. If it can handle the slopes of Lake Tahoe, California and the Imperial Dunes of Glamis, east of San Diego, the road should be a smooth ride.
A new Dynamic Front Shield has been designed, and Mitsubishi Motors is rolling out 2022 models with the new look, such as the 2022 Mitsubishi Outlander and 2022 Mitsubishi Eclipse Cross . As mentioned above, some consumers looking for high-tier models are finding their way to Mitsubishi, where trims of the Outlander on the high-end feature luxurious materials throughout the cabin, semi-aniline leather seating, and a new center console featuring a 12.3-inch digital instrument cluster and 9-inch center screen. Able to handle all sorts of terrain, the 2022 Mitsubishi Outlander also comes with a newly developed drive mode selector with six distinct settings consumers can choose from to tweak the performance of the SUV.
Technology is also growing, drawing the attention of the more connected demographic starting to take over the market. As Millennials and Gen Z become more common as the average car buyer, modern features like wireless smartphone charging capability with Apple CarPlay and Google Android Auto are a huge selling point. Some trims also feature a windshield-display 10.8-inch full-color Head-Up Display (HUD), Mitsubishi's industry-leading Mitsubishi Connect smart-car system, and a 10-speaker BOSE® audio system. Mitsubishi's MI-PILOT Assist driver assistance system with adaptive cruise control and lane-keep assist, and integrated navigation using what3words technology helps consumers find their way around town while staying safe.Currently doing well in North America, Southeast Asia, Australia, and New Zealand Mitsubishi Motors should be revealing its mystery vehicle any day now. Yes, we're talking about the C-segment/D-segment vehicle mentioned last year during the Renault-Nissan-Mitsubishi Alliance conference in May 2020 . Keep up to date on all new things Mitsubishi Motors when you follow us on Miami Lakes Mitsubishi social media .
Photo Source/Copyright: Mitsubishi Media
Previous Post NHTSA Gives 2022 Mitsubishi Eclipse Cross Five Stars Next Post 2021 AutoPacific VSAs Award Mitsubishi Eclipse Cross