Mitsubishi Motors Accolades in 2021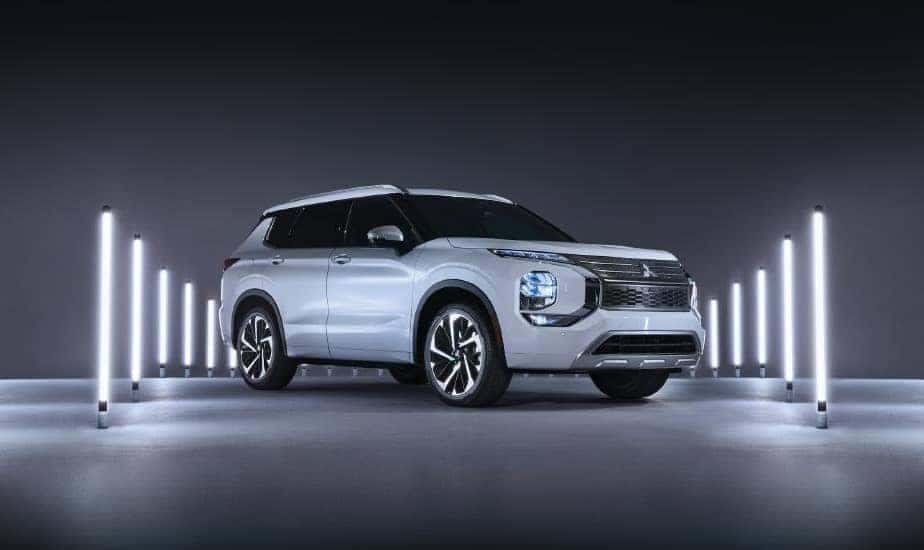 In 2021, Mitsubishi Motors was a little quiet. With a lot of the marketing surrounding the next generation of the Mitsubishi Outlander, such as the Mitsubishi Thunderstruck campaign . With a lot of mystery still surrounding the plug-in hybrid electric vehicle (PHEV) entry into the C/D segment coming from the automaker after the Renault-Nissan-Mitsubishi Alliance discussed the group's midterm plans in 2020, the focus may be on the Outlander SUV, but this next generation model is a true winner.
In 2022, Mitsubishi Motors North America ( MMNA) will officially be celebrating 40 years of sales in the U.S. market, having first started selling on American shores in 1982. As the automaker places more focus and resources on electric vehicle (EV) development, the Mitsubishi Outlander remains the flagship of the automaker and will be receiving a special edition to commemorate the 40 year anniversary. In the coming years, a new flagship vehicle, the Eclipse Cross PHEV will be the new icon of Mitsubishi Motors. As a matter of fact, the Eclipse Cross was one of the first Mitsubishi vehicles to win an award this year, a 2021 AutoPacific Vehicle Satisfaction Award. The Mitsubishi Eclipse won this due to owner satisfaction measured across 36 individual vehicle attributes.
The next-generation Mitsubishi Outlander received a lot of great upgrades for the new year, and these were definitely not overlooked. WardsAuto, a well-known name in the auto industry, is an organization that covers the latest news, data, and analysis on the newest vehicles available on the market. Although it puts together many "Best of" lists, if a car model makes it to such a list, it's a high honor. The WardsAuto 10 Best Interiors List recognizes models for excelling aesthetics, comfort, ergonomics, materials usage, fit-and-finish, and user-friendliness of the center console and infotainment system if available. With an SEL Touring trim – starting at $34,646 (plus destination fee) – consumers will find plenty of standard features for that price, including LED front fog lights, a hands free power remote liftgate, power panoramic sunroof, synthetic leather seating surfaces, heated front and rear seats with triple-zone automatic climate control, leather-wrapped, heated steering wheel, and leather-wrapped shift knob. That's why the 2022 Mitsubishi Outlander made the WardsAuto 10 Best Interiors List .
Although this next one may not exactly be an award, it's still a high honor to receive nonetheless. The 2022 Mitsubishi Outlander received a Top Safety Pick Plus (TSP+) from the Insurance Institute of Highway Safety (IIHS). What does that mean? It means that when put through a series of crashworthy tests – six in fact – the 2022 Outlander not only rated well, it received the best ratings the IIHS is willing to give a vehicle. Safety features are also assessed, and the 2022 Mitsubishi Outlander really changes things up this year, with a new safety system that near-mirrors Level 4 autonomy with Adaptive Cruise Control (ACC), Lane Keep Assist (LKA), and Traffic Sign Recognition. Called MI-PILOT Assist, it's one of the many interesting features Mitsubishi Motors has been working on to put its vehicles ahead of the competition. With all Mitsubishi Motors is working on, would you like to find your own award-winning vehicle? Find your new Mitsubishi at Miami Lakes Automall today.
Photo Source/Copyright: Mitsubishi Motors
Previous Post Mitsubishi Electric Designs Building to Reduce Energy Costs to Zero Next Post Mitsubishi Electric Shares a World Vision at 2022 CES