Mitsubishi Gives a Small Look at the Next-Gen Outlander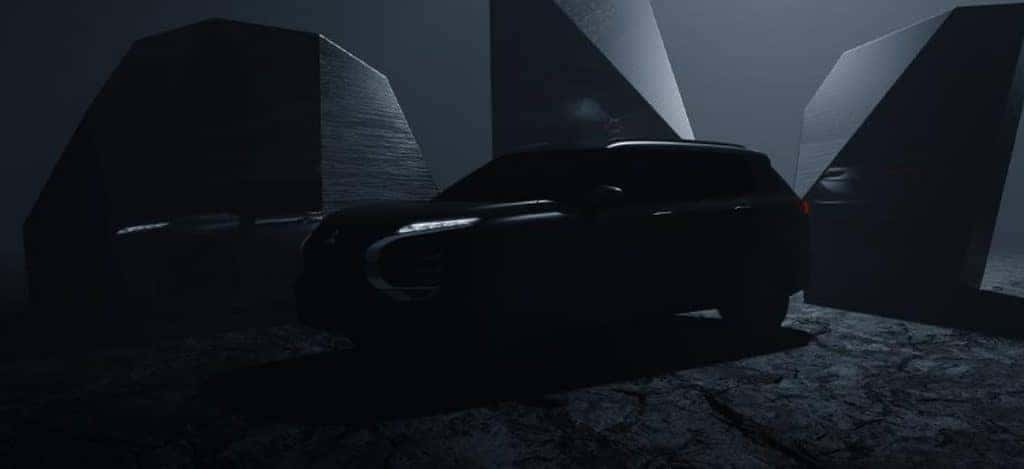 2020 is just about over, and before we hit 2021, Mitsubishi Motors is teasing us with a look at its next-generation Mitsubishi Outlander. There isn't a whole lot to see – the overall body shape of the Outlander, some tracing around the headlights, and basically what we can expect from a tease. There isn't much information, and we might have to wait a bit until Mitsubishi releases any more information. The good news is that we won't have to wait too long. Mitsubishi Motors has stated that it will be debuting the new Mitsubishi Outlander during a livestream in February 2021.
"The OUTLANDER is an iconic SUV for the company, so when we developed the next generation model, we took inspirations from our rich SUV heritage to realize a bold and confident styling with a solid stance that excites our customers…The all-new OUTLANDER is the first model epitomizing the new generation of Mitsubishi design and the frontrunner of our design strategy." – Seiji Watanabe, Division General Manager of Design (Head of Design), MMC
So, this is the next-generation of the Mitsubishi Outlander that we're going to be seeing next year. We're hoping this isn't the new C-D segment vehicle Mitsubishi was talking about during its digital stream with the Renault-Nissan-Mitsubishi Alliance back in May 2020. We're all hoping for a sports car or at least a small passenger car from Mitsubishi – the entire lineup is dominated by large cars, mostly SUVs, with the Mirage hatchback and Mirage G4 rarely getting any of the spotlight, although the Mitsubishi Mirage is a vehicle to love for years to come .
What has Mitsubishi shared so far is a hint at what we could expect. Upcoming and future Mitsubishi Motors vehicles will start to hit a new level of technology and luxury. Slowly adding more to the vehicles in its lineup, plus a new partnership with Google, and Mitsubishi will soon have a new suite of tech and features to offer us. Starting with the new next-gen Mitsubishi Outlander, the automaker is calling it ifuudoudou, pronounced as "I-Fu-Do-Do", which means authentic and majestic, elegant, and luxurious. Basically, this next-gen Outlander should be a hot item in comparison with the rest of the lineup with new styling thanks to its also new generation Dynamic Shield design concept that transforms the looks of the Mitsubishi and will be the ongoing look for future models.
That brings us back to the question of the new C-D segment vehicle. When the Renault-Nissan-Mitsubishi Alliance announced the mid-term plans going forward, they shared a new "Follow-the-Leader" scheme, where each automaker focused on a certain region and one of them would then release a new vehicle in their respective region. If all went well, then the other automakers would release a rebadged or similar version of the vehicle in the other regions. Mitsubishi Motors is the first to take the lead, and we're looking for any information we can get. Some of us are hoping the Lancer Evolution will return, some digital artists have rendered a Lancer Crossover, and then there is the Engelberg Tourer concept that was supposed to replace the Outlander PHEV altogether.
It's all up in the air for now, but February is less than two months away. Come back and join us in February 2021 and follow us on Miami Lakes Mitsubishi social media .
Photo Source/Copyright: Mitsubishi Media
Previous Post A Look at 2020 and Mitsubishi Motors Next Post Mitsubishi Motors Signs Up with TomTom for Eclipse Cross Navigation