The Mitsubishi Mirage is a Vehicle to Love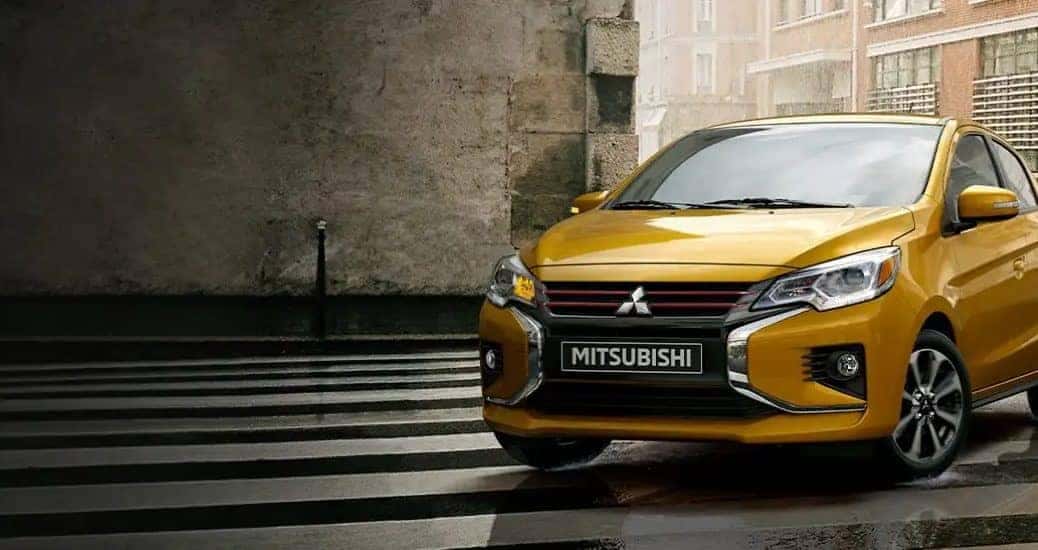 In a year where a lot has been left up to chance and preparation, consumers will always want something reliable. Some of us just have a curse where any piece of technology fails them and doesn't work as intended, but we're talking about cars today, not mobile phones and computers. If there is one thing a consumer can rely on is their cars. Getting them from point A to point B without much trouble along the way aside from traffic and people who think being in a car makes them virtually untouchable. Well, there is one vehicle that many may not expect, but is a valuable car nonetheless. It's the very fuel-efficient Mitsubishi Mirage, and one couple drove it over 400,000 miles before trading it in – not that they had to.
According to Vincentric, a publication that highlights vehicles that hold the most value after years of ownership by comparing the total cost-of-ownership of a vehicle and its current market price. With a focus on purchase price, retained value, fixed and operating costs, and maintenance and repair costs, the lifetime cost of a vehicle could be worse than buying a new one altogether. This story isn't true for the Mitsubishi Mirage. In 2019, Vincentric honored the 2020 Mitsubishi Mirage with the 2020 Vincentric Best CPO Value in America award . Plus, Mitsubishi Motors gives consumers long-lasting warranties to keep vehicles in shape, for free, keeping the value high.
That brings us to Jerry and Janice Huot of rural Minnesota. The couple owned a 2014 Mitsubishi Mirage, and over the course of six years, racked up 414,000 miles. We can bet those warranties came in handy, but the Huots swear that aside from new wheel bearings that all vehicles eventually need from lots of wear-and-tear (150,000 miles in this instance), and a new starter after the 200,000 miles line. Some consumers won't even wait until 100,000 miles to get a new car, but the Huots loved their used Mirage so much, they dubbed it the "Purple Won", with a vanity license plate and all.
It may sound unthinkable, but the Mitsubishi Mirage did a lot more than offer a great fuel efficiency – currently an EPA estimated 37/43/39 mpg city/highway/combined rating. The Huots used their Mirage to haul rocks and mulch for a landscaping project, dressed it up during football season (Go Vikings!), and even worked as a commercial delivery vehicle from time-to-time. Outside of the usual maintenance, the Mirage served the Huots well in many more ways than expected.
So why did the couple trade it in? For an amazing deal, of course! They visited a dealership in their hometown and after discussing their time with the Mirage, they were thanked for their loyalty and love for the brand with a sweet deal on a brand new Mirage, this time with heated seats and an improved sound system. What do the Huots have to say?
"The Purple Won was the first new car I'd ever owned, and it was absolutely the best, totally dependable and economical. We still miss it [but] as long as Mitsubishi keeps making the Mirage, I'll own one," – Jerry Huot.
Mitsubishi Motors has been slowly improving its vehicles over the years when it comes to creature comforts and amenities, and the newest 2021 Mitsubishi Mirage is available with automatic climate control, keyless entry, and a 7-inch smartphone link display audio system with seamless integration. Sounds like a great deal, and with the holidays, even better deals are sure to pop up. If you have a new car on the wish list, then it's time to visit Miami Lakes Automall for a new Mitsubishi Mirage .
Photo Source/Copyright: Mitsubishi Motors
Previous Post Mitsubishi Motors Develops EPA Disinfectant Next Post Mitsubishi Motors Releases a Virtual Reality Showroom