Mitsubishi Motors Releases a Virtual Reality Showroom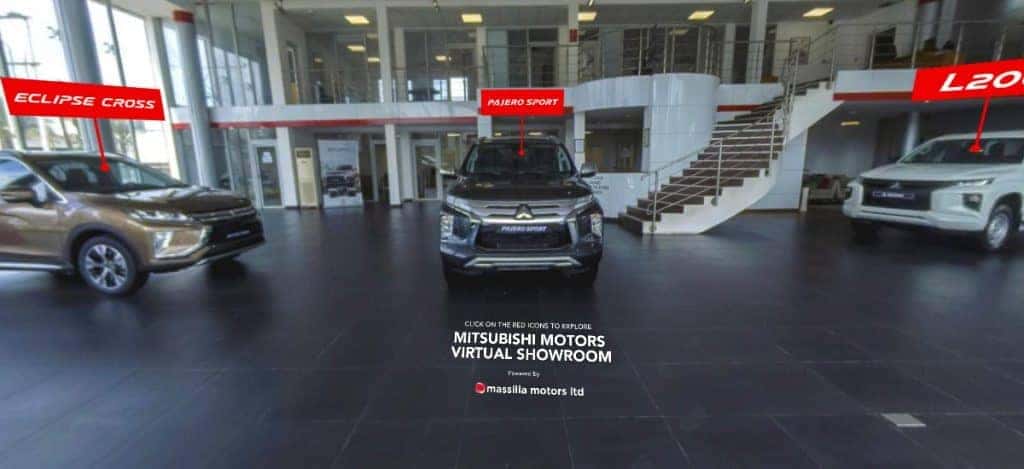 Mitsubishi Motors is a little silent, working on the next big vehicle to come from the automaker – the mystery C/D vehicle . However, in the world of a pandemic, many potential consumers are shying away from dealerships and buying a new car with the still high hazard requirement to wear gloves (if possible) and masks, keeping six feet of distance, and avoiding enclosed spaces. Although many businesses and dealerships are diligent to clean and sanitize working environments, and some even offer an at home test drive, consumers may still be wary. A little good news – Mitsubishi Motors is one automaker making the switch to virtual reality and augmented reality to share vehicle information with consumers online.
Yeah, that's right. Now, consumers interested in buying a new Mitsubishi Outlander, or an Eclipse Cross, or…well maybe not an L200 pickup truck, although it would really be some great competition if Mitsubishi brought it stateside. However, many vehicles are available for a virtual exploration…if living in Nigeria. Bummer, eh? Well, sort of.
A joint venture between the CFAO Group and the Chanrai Group formed the newly launched Massilia Motors virtual showroom. Run by the CFAO group, consumers can easily check out the Nigerian lineup, and there are a number of vehicles that should sound familiar – ASX, Eclipse Cross, Outlander, Pajero, Pajero Sport, and the L200 pick-up. Consumers can take a look at any of those online at mitsubishi-motors.com.ng/en/virtual-showroom-tour. Easy to navigate with arrows, taking a look at the exterior or interior of any of these vehicles was never easier.
Since it's online, potential consumers can share the link with others if looking for input from someone they trust. If needing to get in touch with a sales executive, Massilia Motors has also offered a Whatsapp Business plugin. It's all very up with the times in terms of technology and smartphone apps. This wouldn't be the first time Mitsubishi Motors made use of technology to help with sales and sharing information with consumers.
In Canada, Mitsubishi Motors released an augmented reality app for use by dealerships. We can assume that it will come down to the states, seeing as how Canada is a part of the North American market. This app, however, is designed for another function. Instead of being used to explore all available vehicles, the app has been designed to illustrate the features of the plug-in hybrid SUV, the Mitsubishi Outlander PHEV. Although going green gets easier every year, consumers are still wary to make the change. To help with this, consumers can learn all about the Outlander PHEV with visual examples versus a sales person trying to explain a somewhat complicated system.
"[Now] the consumer can actually see a kind of virtual reality almost of what's going on with the vehicle…It gives them a better understanding." – Don Ulmer, Mitsubishi Motors Sales of Canada senior manager of product planning.
Currently, the app is only available on dealership-owned tablets in Canada, but if Mitsubishi Motors really wanted to connect, releasing something like this for smartphones could really give potential consumers a look into vehicles from the comfort of their home. What do you think? Let us know your thoughts on Miami Lakes Mitsubishi social media .
Photo Source/Copyright: Mitsubishi Motors
Previous Post The Mitsubishi Mirage is a Vehicle to Love Next Post A Look at 2020 and Mitsubishi Motors