Mitsubishi Motors Signs Up with TomTom for Eclipse Cross Navigation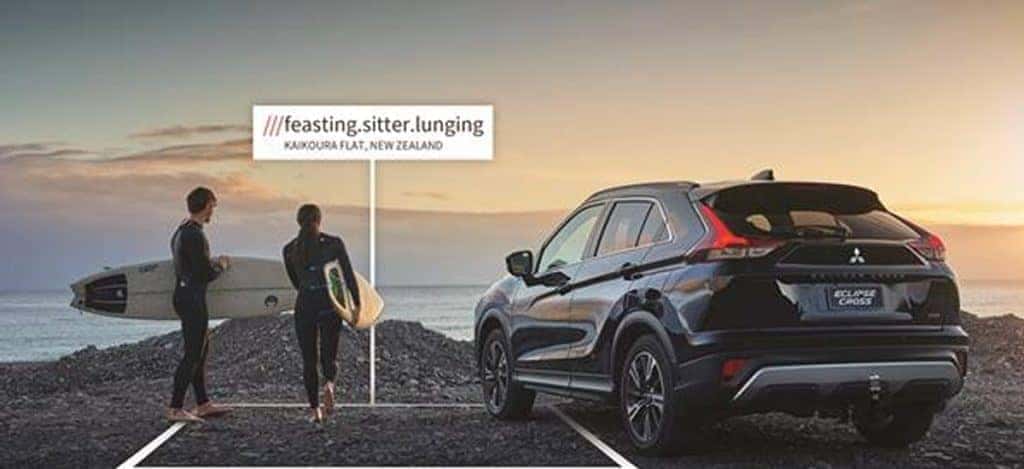 Isn't in-car navigation so handy? Or even the maps on a smartphone. It's so nice to know where we're going these days. Does anyone remember the old days when smart phones first came out, but it was still super easy to get lost? Nav systems have made that fear a thing of the past, but what happens when the phone dies or there is no Wi-Fi, or any kind of signal? That's a real bummer. Thankfully, automakers are trying to find ways around that, especially with self-driving vehicles that can navigate uncharted areas. Before we let cars take the wheel, however, another great piece of navigation software is TomTom, and Mitsubishi Motors is putting the system into its newest Eclipse Cross .
TomTom should be a name consumers know – it's a little old, but it had a ton of marketing when it first released in 2004. Known as a leading independent location technology specialist, TomTom provides consumers with highly accurate maps, navigation software, real-time traffic information, and other helpful services when on the road. The best part of all? No connection needed. That little number is a thankful addition with TomTom and company what3words.
"We are delighted to extend our deal with Mitsubishi, satisfying more of their drivers around the world with our leading location technologies…Our collaboration with what3words in the new Eclipse Cross is yet another example of our pioneering efforts in in-vehicle navigation and continued commitment to providing easy-to-use solutions to drivers everywhere." – Antoine Saucier, Managing Director, TomTom Automotive
Like many other nav apps, TomTom and what3words has a library of addresses and locations growing every day. No app, data, or cellular connection is required for a what3words address, because the software has broken down the world into 3m x 3m squares, with each one assigned a unique three-word address. Mitsubishi Motors jumped on this new development for a contract, and now TomTom will power the new Eclipse Cross' infotainment system. The Eclipse Cross may be the first, but as Mitsubishi releases new generation and restyled versions of its current lineup, more models will show up with TomTom, including the Outlander, the Outlander Sport, and the Pajero Sport (discontinued in the U.S., but available overseas).
One has to be curious how this will affect the contract the Renault-Nissan-Mitsubishi Alliance has with Google . Isn't that also supposed to lead to Android-powered infotainment systems? Set to launch next year, it's a little confusing. It definitely sounds like a great addition, with consumers able to utilize Google Maps, use the Google voice-controlled audio assistant for answering texts and calls, search for information, and eventually run apps designed for the vehicle from the Google Play store. Then again, Google Maps also needs a connection, so maybe having TomTom and what3words as a backup isn't a bad idea.
We'll just have to wait to see how Mitsubishi Motors integrates both systems into new vehicles, or if the Google contract was scrapped. With the new Outlander on the horizon , set for early release in 2021, we'll know soon enough what the new infotainment system for Mitsubishi Motors vehicles will look like. How this affects the Eclipse Cross is the real question. While we follow-up and cover the latest automotive news for Mitsubishi, you can follow us on Miami Lakes Mitsubishi social media .
Photo Source/Copyright: TomTom International BV US
Previous Post Mitsubishi Gives a Small Look at the Next-Gen Outlander Next Post The 2021 MItsubishi Outlander Sport – Available Now