Android-based Infotainment Systems Coming to a Mitsubishi Near you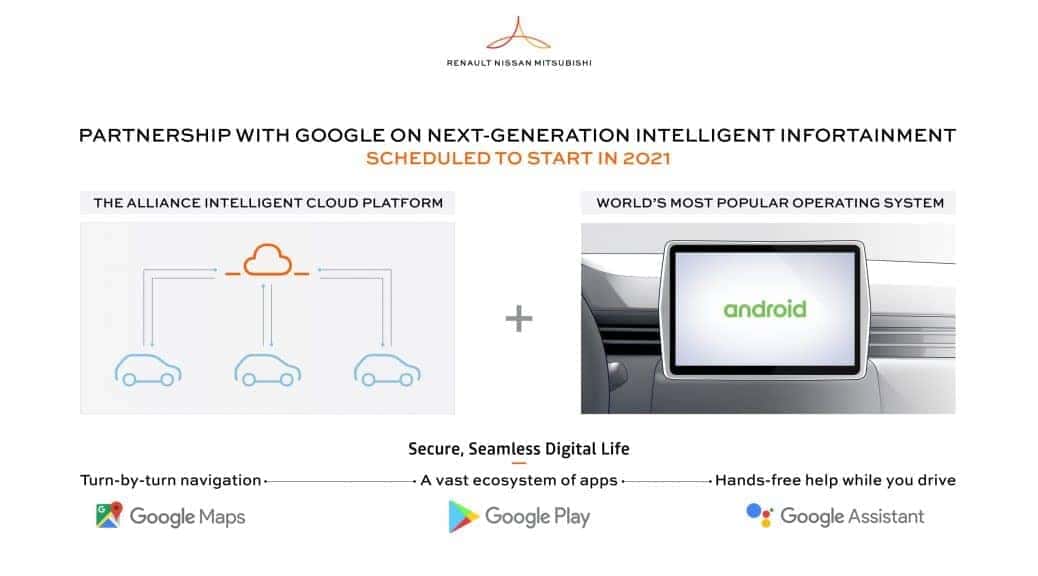 The Renault-Nissan-Mitsubishi Alliance recently announced that they've agreed to a multi-year deal with Google to include Android-powered infotainment systems in vehicles they manufacture. This latest deal comes as part of the Alliance's strategy to equip new vehicles with a broader array of infotainment and tech features. This modern infotainment system will begin its launch in 2021, fully integrating the dashboard displays and the Android operating system (OS).
What Google has accomplished here is no small feat – the tech giant has been attempting to infiltrate the car market with their operating system for over a decade. Renault-Nissan-Mitsubishi, the world's largest automaker alliance, sold more than 10 million vehicles worldwide in 2017, and over 5.5 million during the first half of the current year (2018), making the Alliance the perfect partner to introduce an Android-based infotainment system to the masses. The more integrated and easy-to-use an infotainment system is, the more appealing it makes a vehicle for a potential buyer.
Drivers and passengers will be enabled to do things like using Google Maps directly from the vehicle, use the voice-controlled audio assistant when answering texts and calls, search for information while managing different functions within the vehicle, and eventually run automotive apps straight from the Google Play store. These features will be combined with the automaker's Alliance Intelligent Cloud to enable vehicle diagnostics and remote software upgrades. Apple iPhone users do not need to worry; the infotainment system will also be compatible with Apple iOS.
The reason it's taken Google this long? Automakers are wary of the data-mining that Google will have access to when they install the Android Operating System, leaving car manufacturers without a source to use this particular data to develop features as other revenue streams. Thus, automakers have continuously kept the infotainment systems in-house, until now that is. It's important to note that Google will not mine any data without the consent of the driver and/or passengers – it is an opt-in data-mining opportunity.
The Alliance also benefits from this deal because they don't have to continue spending their resources in developing their own software like many car manufacturers have been doing. Up until now, carmakers have been making their own software that supports an infotainment system via mirroring only, as opposed to making the software a truly integrated part of the vehicle. Mitsubishi, as part of the Alliance, will once again continue their tradition of making headway when it comes to cars and tech.
In the meantime, Mitsubishi will continue to feature their own Mitsubishi Connect services in their vehicles. Mitsubishi Connect currently has primary Bluetooth-enabled call and text capabilities complete with music pairing abilities, and two different packages – Safeguard and Remote packages- that are tailored to an individual driver's needs. The Remote Services app is the closest thing that Mitsubishi currently has to an Android OS infotainment system – including its ability to be paired with Google Assistant and Amazon Alexa-enabled devices when possible.
Follow Miami Lakes Mitsubishi on social media to stay up to date with the Alliance's ongoing rollout of their 2022 Mid-Term plan.
Photo Source/Copyright: mlive.com
Previous Post Mitsubishi Uses Augmented Reality to Help Explain Vehicle Tech Next Post Get a Sneak Peek at the New Mitsubishi Pickup Truck