Mitsubishi Fuso eCanter Comes to New York City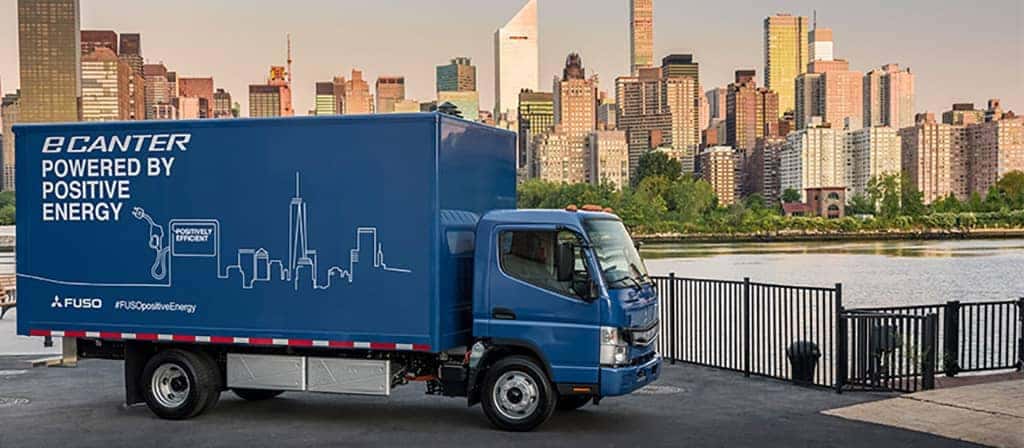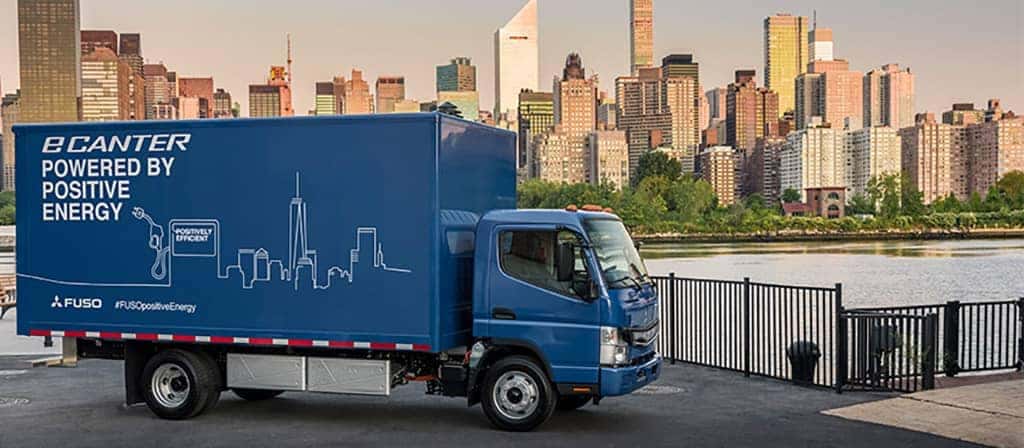 With the auto market heading into alternative fuel and electric vehicles, there is a lot of competition brewing. Tesla is one of the top names in the game thus far, but they're getting some strong competition. Notably from Cummins and Mercedes, but we're willing to bet they weren't expecting Mitsubishi Fuso to enter the game. From Daimler Trucks, owner or Mitsubishi Fuso electric trucks, comes the Mitsubishi Fuso eCanter.
It wasn't that long ago that Mitsubishi Fuso announced the eCanter project . A fully electric commercial truck? How does that work? Well, unbeknownst to many consumers, electric motors are infamous for being able to generate a lot of torque. That lends a strong hand to vehicles that need to tow and haul around a lot of cargo. Ultimately, the plan was to develop a Class 4 truck capable of driving 100 miles with a towing capacity of at least 10,000 pounds, including the weight of the body and the load being hauled.
Just last month, the eCanter went into a small series production , set to sign up commercial consumers with a 2-year lease to test out the truck, but also so Mitsubishi Fuso can gather feedback. Now, the fully electric commercial truck is already coming to the states, and those of you up north will be seeing them in action before anyone else. The launch of the Mitsubishi Fuso eCanter in the states starts in New York City.
UPS will get their hands on three trucks to test them out, and four non-profit organizations will split up eight eCanter trucks amongst themselves. Being a small-scale production, capped at 500, that means 489 more eCanter electric trucks will be delivered during the two-year testing phase. During that time, Mitsubishi Fuso is hoping to start a partnership with StoreDot, an Israeli company that may provide some fast-charging technology for Mitsubishi's smaller productions.
As desired, the eCanter does in fact have a load limit of 10,000 pounds. On a full charge, however, the smaller vehicles only get about 62 miles. This may be a result of the various packages Mitsubishi Fuso discussed earlier, offering larger payloads for less driving range, so no need to fret. Moreover, Daimler is already set to produce a larger model, a Class 7 electric truck, by the year's end.
* For now, all bets are on the table while battery technology and electric vehicles become more practical. Daimler and Mitsubishi Fuso are already set to ramp up production in 2019 following this small-scale production. It's a wonderful thing to see these large trucks using a cleaner, alternative fuel source to get the job done. What do you think of the Mitsubishi Fuso eCanter project? Let us know on social media . *
* Photo Source/Copyright:media.daimler.com *
Previous Post Mitsubishi Eclipse Cross Highlights Next Post Mitsubishi Gives OId Vehicles New Purpose