Kia Previews EV9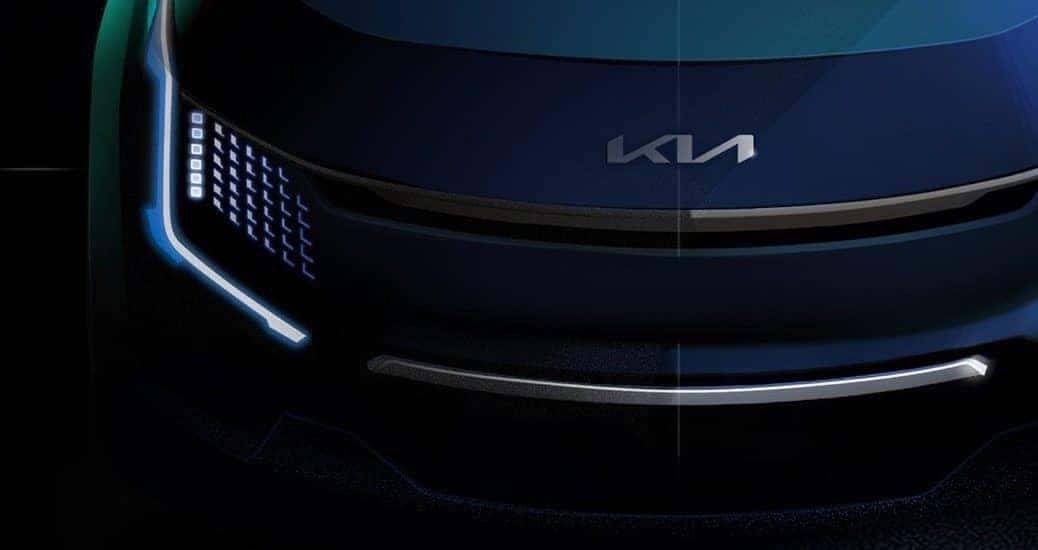 Kia Corp has been making a lot of changes recently, and all of them have paid off. Releasing a GT-line , going all-electric, Kia Motors changed into Kia Corp with a new logo and a new future for the lineup. First teased during the 2019 Geneva International Motor Show, Kia shared a new EV concept, " Imagine by Kia ", and its first all-electric concept, the Futuron . Kia was quick to release its first all-electric vehicle with no predecessor, the Kia EV6 , and the reception was amazing. The Kia EV6 First Edition quickly sold out , and it seems like there is no stopping the " Plan S" strategy Kia put in place to ensure a foothold in the EV market for the automaker for years to come. With the success of the EV6, Kia Corp teases a new all-electric vehicle, the Kia EV9.
Not too long ago, spy shots of a new all-electric vehicle by Kia were caught and spread around the internet. Rumor was, this vehicle in the testing phase was an all-electric SUV by Kia, set to follow the successful EV6. If an all-electric hatchback could be so popular, than just think of the possibilities for a crossover and an SUV. Consumers love these vehicles, and the saturation of SUVs and crossovers in the auto market today is proof of that. It would seem that the rumors were true, because Kia Corp just revealed the first official images of the Kia Concept EV9, an all-electric SUV concept that will hit the streets soon enough.
The design language of the automaker has been shifting in recent years, with the automaker becoming more sports-car inclined. Many vehicles come with that "swept-back hood" look, a new front fascia is slowly starting to surface, and all-wheel drive is almost always available. With the automaker splitting off into multiple directions, the all-electric lineup needs to be able to separate itself at face value, and the EV9 concept is teasing the future look of Kia electric vehicles with visuals that show a new design that is ultramodern and state-of-the-art, pioneered by an advanced all-electric powertrain.
Many automakers have also placed a focus on lifestyle these days. Vehicles aren't just about getting from point A to point B anymore. Consumers don't just buy a car with the daily commute in mind. People want a car that can match their lifestyle and their needs, whether a soccer mom or hiking through a National Park. Kia Corp is tackling this with its Plan S strategy. A two-fork path, one path is all about electric vehicle (EV) development, currently well underway. The other path is purpose-built vehicles, currently in development, to produce vehicles with a sole purpose in mind in addition to transportation. The first test is a new ride-hailing service founded by Kia Corp.
Circling back to the new EV9 concept, Kia seems to be using its new design language in the exterior with recreational cues and an athletic stance, whereas the cabin is flexible, adaptive, and a new steering wheel has been teased. An ultra-wide display may make up the entire dashboard, and more interior features are said to be previewed soon. Expect more after Kia unveils the Kia Concept EV9 during the AutoMobility LA, November 17, 2021 at the LA Convention Center.Follow along with us on Miami Lakes Automall social media to get all the details about the new Kia EV9.
Photo Source/Copyright: Kia Media
Previous Post Kia and Hyundai Form New Urban Air Mobility Company – Supernal Next Post Kia Reveals EV9 Concept