Kia Motors is the Automaker Changing the Industry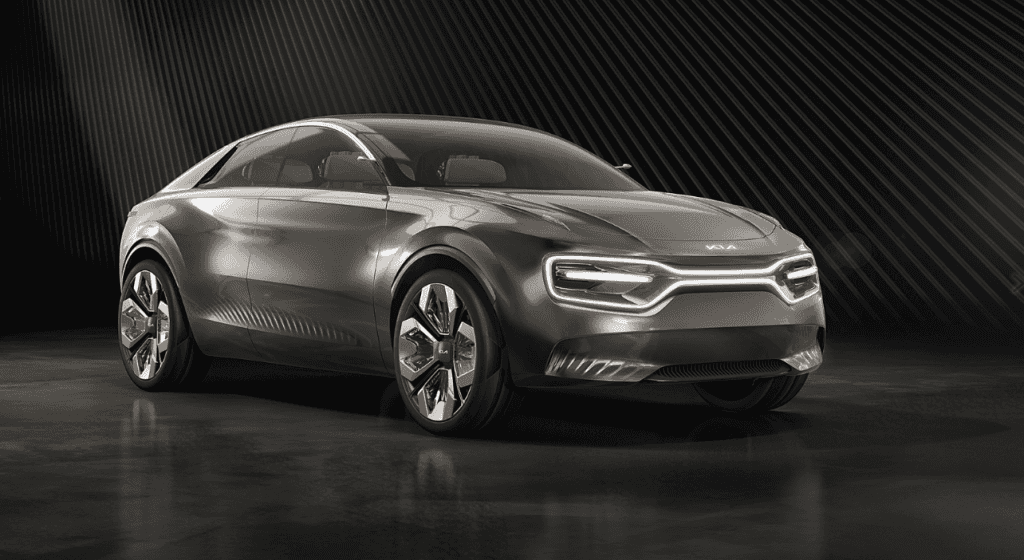 Now that the 2019 Geneva International Motor Show has ended, we've seen all the auto industry had to offer over nearly two weeks. Kia Motors is one automaker that stood out, not because of a model or concept they debuted, but more of a promise for the future of their lineup. It's not surprising – many names in the auto industry are starting to bring electric motors and batteries into the mix of their vehicles. Kia Motors, however, may have the most alternative fuel vehicles in their lineup than any other automaker. Not only this, but Kia has been on a mission to change the auto industry and are intent on leading the way. Style, tech, alternative fuel are the cornerstones of the new Kia Motors, but can they deliver?
Style
What pops to mind when talking about Kia Motors and style? Is it the Kia Stinger ? Currently the icon for Kia Motors, the Kia Stinger brought a whole new attitude to Kia Motors. The automaker was intent on "designing cars that drive as good as they look," and the Kia Stinger definitely delivered. Able to surpass costly luxury cars that claim to drive fast, the Kia Stinger's performance may have been the jumping off point for Kia Motors going GT , while giving all of their new vehicles a little taste of the Stinger's style.
Making cars that look great is one thing, but a vehicle that performs at its best is definitely the GT line of the Kia Stinger. With different drive modes for sharp turns or a long ride, drivers enjoy getting behind the wheel of a Kia Stinger GT. Now, Kia Motors is coming out with a GT for many of its vehicles, starting with the 2020 Kia Soul , Kia Forte GT , and Kia Rio GT . If the automaker can deliver on performance this well, can they also upgrade the tech?
Technology
One of the main reasons some journalists may be wary about the _ Imagine by Kia _ presentation at the 2019 Geneva Motor show is that it feels like there's a lot of promise for the future. If curious about promises that never bore fruit, the Kia Telluride is a perfect example. The initial Kia Telluride concept has lots of interesting and futuristic technology, including a ceiling-mounted LED panel to act as a Light-Emitted Rejuvenation (LER) therapeutic system, driver and passenger diagnostics in the door panels, and a second-row multimedia control band.
When the Kia Telluride debuted at the 2019 North American International Auto Show , a lot of this was missing. Instead, we get level 3-level four autonomy in the vehicle, another cornerstone for Kia Motors' future. We saw more of the digital media control band with V-Touch by Kia at 2019 CES , so they may still be working out the bugs. Same with driver and passenger health with their Real-time Emotion Adaptive Driving (R.E.A.D.) system. At least the Telluride gets the first round of isolated sound zone technology by Kia .
Alternative Fuel
Another field where Kia Motors has done more than deliver on their promises. The Kia Soul EV, Kia Niro hybrid crossover, Kia Niro Plug-in Hybrid, Kia Optima PHEV, and upcoming Kia Niro EV are all proof of that. _ Imagine by Kia _ debuted the first vehicle by Kia Motors that won't have a predecessor – it's the sole EV of its lineup. That is to say, the concept won't start out as a normal, gasoline-powered vehicle, nor will Kia test the waters with a hybrid. When this concept comes out, it'll be the first EV to make its mark in the lineup.
Kia can deliver on style and alternative fuel powertrains, but _ Imagine by Kia _ also feels like a touch too far with the technology. Inside the cabin are twenty-one individual ultra high-resolution screens that act as cameras to give the driver a single unified display of their surroundings. Why? Many say it's a prank to poke fun at automakers who keep producing larger and larger touchscreens.
Kia Motors is definitely one automaker to watch in the coming years. Keep up to date with everything they're up to when you follow Miami Lakes Kia social media .
Photo Source/Copyright: Auto Evolution
Previous Post Kia Partners with Amazon to Connect with the Youth Next Post 2020 Kia Telluride Specs Highlights